What is Flexidocs?
Flexidocs allows users to generate contracts, quotes and letters with a single click in their Fieldmagic system, leveraging the power of the Fieldmagic metadata framework to automatically pull in fields and related records into a document, which can then be emailed or shared with the customer, or sent directly for electronic signing, which can be done on computer, smartphone or tablet. 
A few highlights include:
All key signing events are captured back into Fieldmagic in real time and can be used to quickly identify where a signing process is up to, and the final, signed contract is automatically stored back into the CRM.
By automating this process, Flexidocs reduces the number of processes associated with generating documents for customers, partners, or even internal stakeholders. 
This process reduces administration time, and provides a much improved customer experience when singing contracts and collaborating on documents and quotes.
Flexidocs is an award winning document automation platform, having been awarded a winner in the 2016 Australian Business Awards.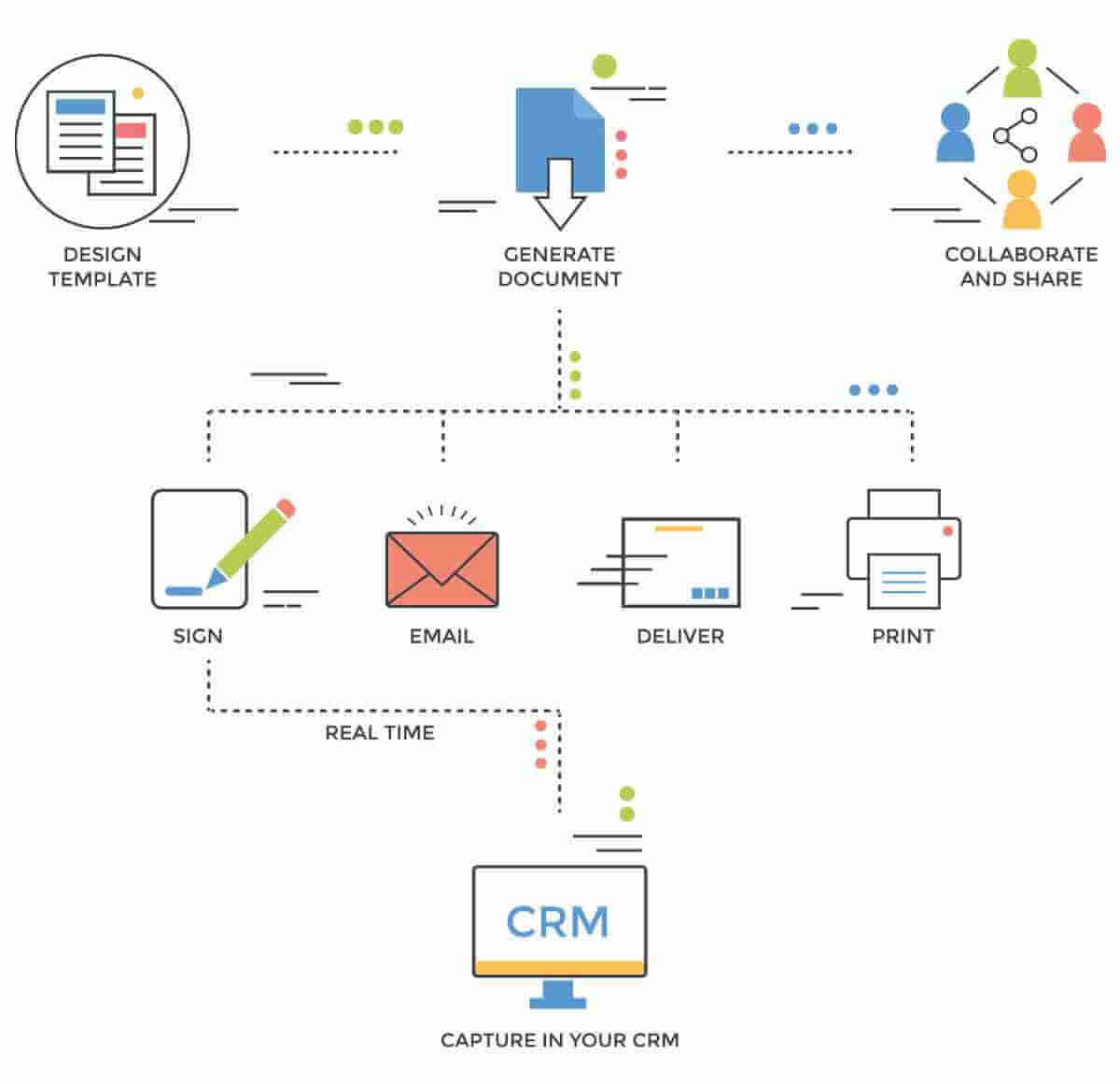 Flexidocs in Fieldmagic
Flexidocs power is it's flexibility - the platform was developed as a solution for the leading SugarCRM and Salesforce CRM platforms, and as a result, offers unmatched flexibility as it leverages the underlying metadata framework to provide that flexibility. 
Since Fieldmagic is built on top of SugarCRM Enterprise, Flexidocs allows you to generate bespoke reports and documents from ANY module within your Fieldmagic system, giving you full creative control over your document generation.
In addition to providing a base flexible platform, we've leveraged the Flexidocs to deliver some great elements within Flexidocs. 
The first, and most obvious, is in the quoting, contracts and electronic signing, where Flexidocs automates empowers customers to sign quotes and contracts electronically, while capturing the result back into your Fieldmagic system. 
The second area is in the generation of compliance reports for your maintenance work. Fieldmagic allows you to define compliance checklists, and when completed, Flexidocs can be used to generate a printable report for customers in whichever format you require.