Share on your Social Network
Dec 07, 2016
by CRM Online Team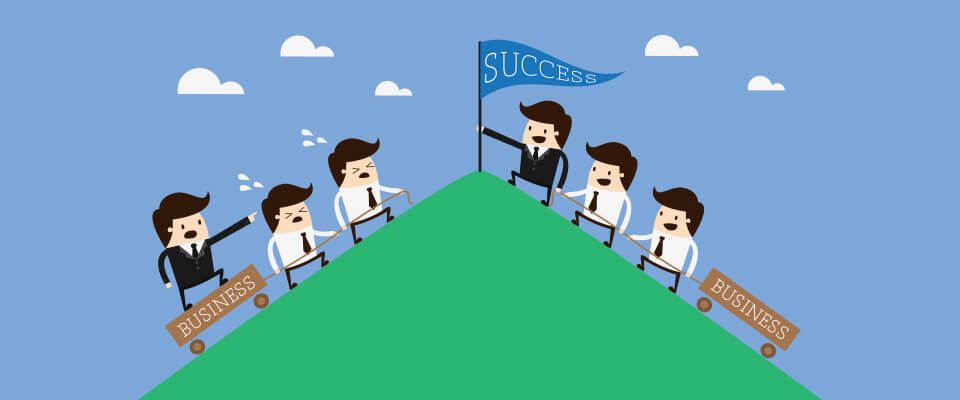 Sustainable business growth doesn't happen from the top down. It takes an engaged workforce to bring about consistent success despite changing economic headwinds. Team leaders have the best opportunity to motivate and encourage staff members through appropriate feedback, both positive and negative, and transparent communication at all times. Those who empower employees with the right information at the right time notice consistent job performance improvements. These three steps will help you kickstart growth at the team level, which translates to better performance across the organisation.
Consider Extrinsic & Intrinsic Motivators
Begin by considering your method of motivating employees. There is nothing wrong with creating competitive compensation programs for short term gains.However, underpayment of employees can be directly linked to low engagement. Extrinsic motivators overall, such as bonuses and trips, are not effective in creating a deeply motivated team.
One of psychology's pioneers, Frederick Herzberg, made the study of motivation his life's work. His research formed the foundation for successful management methods still in practice today. Instead of focusing on external rewards, he preached to allow staff members to discover and satisfy intrinsic motivators. These include achievement, recognition, meaningful work, responsibility, advancement and growth. Otherwise known collectively as self-actualization, the ability to reach one's full potential is the true basis of all motivation. Make self-actualization a reality for your team members by transitioning from leader-as-problem-solver to leader-as-coach.
Recognise That Knowledge Is Power
Next, do a deep dive into which information is available to employees and how it is provided. Today's workforce has easy access to an extraordinary amount of information, with mobile technology making it possible to obtain the answer to almost any question in an instant. Recognise that employees will naturally be getting their information from multiple sources, both internal to the company and personal. Between endless news streams and constant sharing with wide-reaching social media networks, more information than ever is flying at the individual. Client Relationship Management (CRM) software can be a great tool to approaching this new model. A company can take advantage of the many sources of information and focus this on productive objectives. Flexibility is key, to remain agile and adaptable to constantly changing business demands.
Employees expect the same level of transparency in the workplace that they enjoy in other facets of their lives. Smart leaders use flexible reporting and dashboards to keep staff members informed. With Fieldmagic, you can configure user dashboards to create an environment that includes all internal information and relevant external information. This enables you to empower your employees to access any and all required resources to creatively solve today's business problems. Other organizations are making the most of this information, so make sure your business stays competitive with the continuous growth that knowledge brings.
Timing Is Everything
Finally, assemble a team that is flexible and willing to adapt to change. The speed of business is increasing, and the successful organisations are the ones moving quickly to take advantage of developing business opportunities. Change management starts at the individual employee level, and forward-thinking leaders must be vigilant to equip their team members with the right information at the right time. Having the right tools (link) is a great place to start.
Like the article? Share it with your colleagues!