Share on your Social Network
Jun 02, 2017
by Trevor Carlsson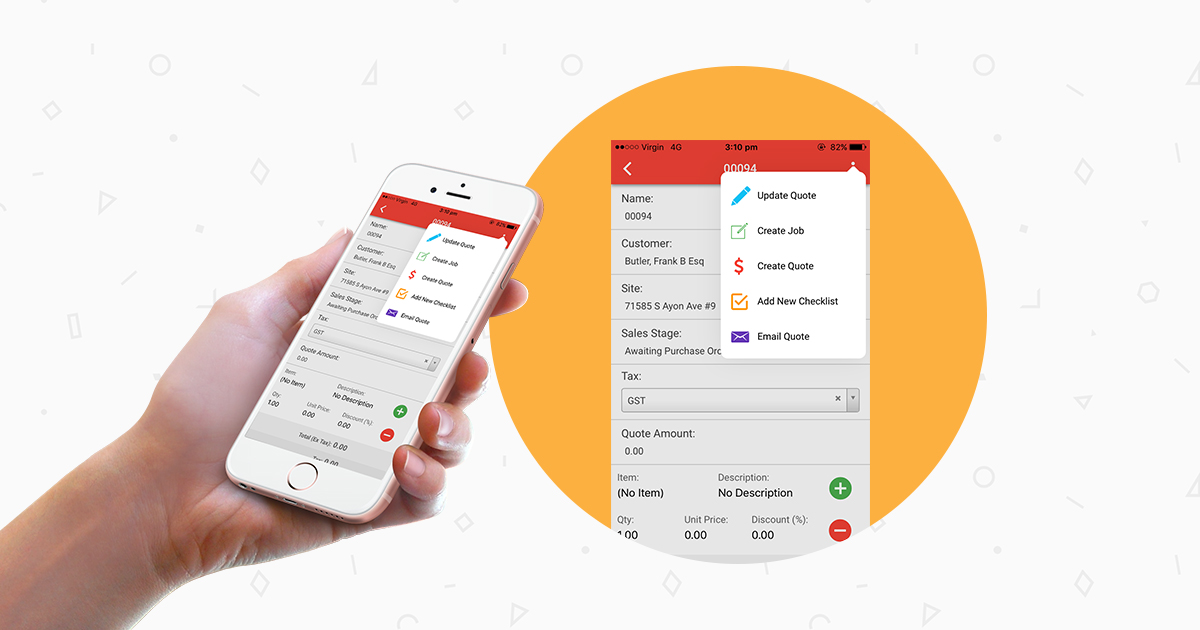 One of the common requirements of field service work is quoting on jobs. Sometimes these jobs aren't always straight forward, and there's a need to attend the site and make an assessment of what the job might require. There could be specialist equipment required for the job, or there may even be accessibility challenges associated with completing the job that could affect the time it will take to do the work. These aspects need to be taken into account, both for an accurate quote to be prepared, as well as for the actual job preparation. 
Introducing Fieldmagic Mobile Quoting
Fieldmagic Mobile Quoting brings quoting to the field, with a clean mobile interface that allows assessors to quickly build out a quote. Capturing job requirements is also made possible with the introduction of Quote Checklists. Simply build out your quote checklist in Fieldmagic, and have this available in the app to start detailing specific job requirements. It's that easy! 
Quotes can then be sent to the customer for acceptance, or alternatively, customers can log into the Fieldmagic Customer Portal to view and accept their quotes. Once accepted, simply convert your quote to a job, and start planning your resource requirements for the job. 

Like the article? Share it with your colleagues!