Share on your Social Network
Jan 22, 2017
by Glenn Richmond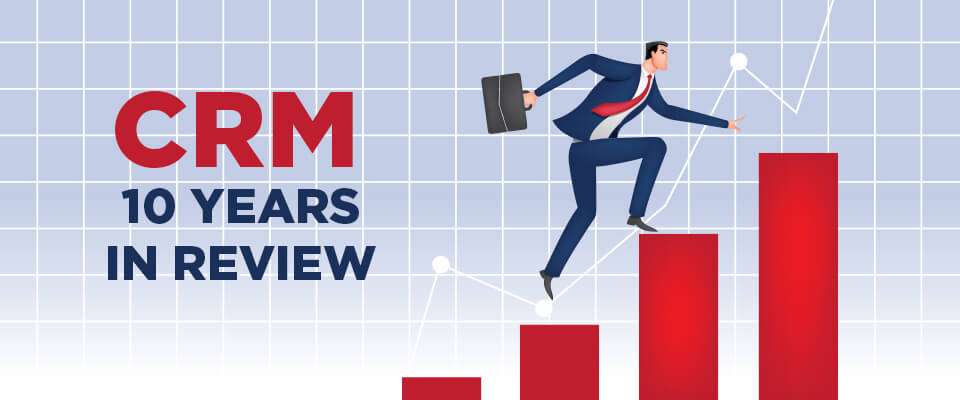 The CRM market sat at $8.1 billion in revenue ten years ago. Gartner's predictions for 2017 puts today's figures at $36.5 billion, with a healthy growth rate expected to continue well into the future. A look at the CRM industry's past may give some indications to what the future holds for this software category. 
10 Years in Review
The rise of cloud computing technology shaped a significant part of CRM's recent history. Low-cost cloud-based contact managers expanded access to a wider range of companies that were previously unable to afford costly legacy solutions. Cloud-based CRM platforms such as Salesforce, Microsoft Dynamics Online, SugarCRM, Zoho and Hubspot drove widespread adoption away from on-premise solutions.
The desktop based CRM platforms were almost completely completely replaced by these competitive and cost-effective cloud solutions. Public, private and hybrid cloud configurations allowed organizations to choose the option that worked the best for their operations.
Many of the CRM advances over the past ten years have focused on the development of true platforms that are designed to be integrated and tailored for each business. These platforms, such as Salesforce.com's Force.com platform, and SugarCRM's Sidecar framework, have provided rapid development environments that combined a rich set of out of the box features with the ability for the platform to be further tailored for each organisation for tech-forward companies. Powerful reporting offers deep visibility into customer and client interactions, and configurable workflows work with your own modules, fields and relationships.
The standard pricing model also changed in this period. One-time purchases gave way to subscription-based software, with the influx of new customers driving the rapid growth of leading cloud CRM platforms. The freemium model, championed by the early days of SugarCRM, Zoho and HubSpot, have provided a low cost of entry for many organisations, though often with significant expense for some of the more advanced features.
In the past four years, low-cost commodity contact CRMs gave many companies access to this previously unattainable application. Platform players have differentiated themselves by acquiring marketing automation and data quality platforms, and building out their app ecosystems to provide a more complete business solution. 
The evolution of the API (application programming interface) that allows for end to end integration between multiple business systems has also been a key development over the past 10 years - any CRM worth it's salt provides a strong API for integration of the CRM into other business applications within the organisation. Sadly, this isn't always true of some of the mid market and enterprise ERP and accounting players - vendor lock-in is still prevalent in this industry, though it is slowly changing due to key players providing open APIs into their platforms (I won't name names, but let's just say that we've had our fair share of battles with ERP providers who's approach to client retention is to stop their clients being able to integrate or export their data into any other usable format!)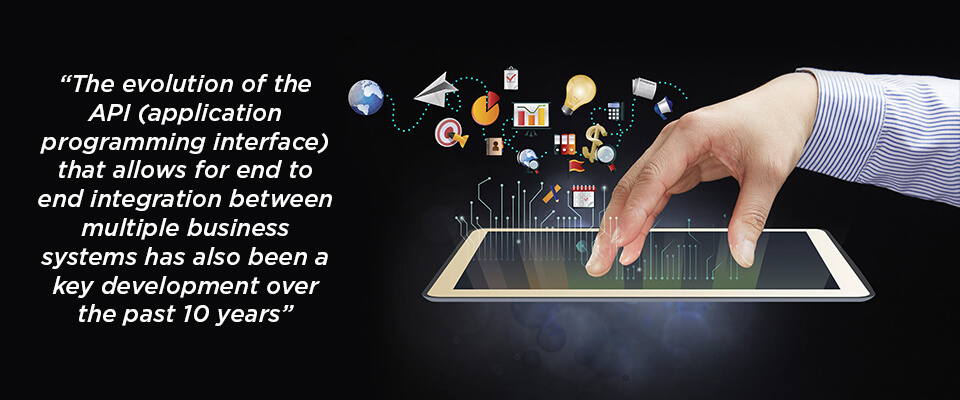 Today's CRM Market
One of the biggest choices companies make today is whether they select a CRM platform or use an industry specific solution. If an organisation chooses to go with the first option, the platform can be tailored to that organisation's processes, though there can be a significant cost associated with paying consultants to tailor the platform to fit.
Industry-specific CRMs, on the other hand, don't have the same level of available customization to the end-user, but they can provide a better out-of-the-box experience. Companies choosing this route accept that other, non-integrated systems are needed as their business requirements change.
The challenge of CRM platforms is that they're sophisticated tools that can be used to drive business performance, where organisations need to invest in a custom configuration, consultation and training to see an ROI from the solution.
So, what are we going to see in the next 10 years?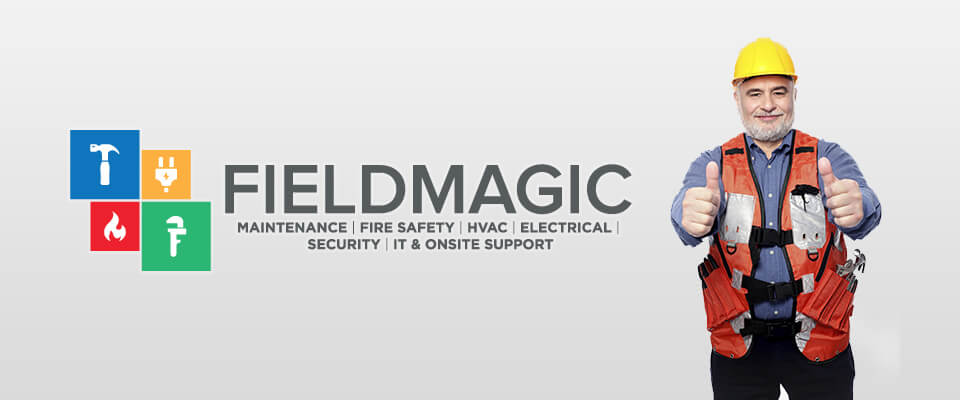 The Next 10 Years of CRM
The commoditization of the CRM market will continue through simple, low-cost CRM platforms designed to play a key role for SMEs. For the mid market and enterprise end of the market, and for SMEs that are looking to differentiate, they're going to require more than just a simple contact manager.
We're starting to see the emergence of complete industry solutions built on top of leading CRM platforms. For example, Salesforce's app store offers a range of industry solutions. Salesforce has just released their Field Service Lighting platform targeted at field services businesses (although it's still in its infancy and is missing key features).
Microsoft has acquired FieldOne, a global field service software provider built on .NET technology. It's not yet integrated with the Dynamics AX Financial Suite but may do so in the future.
Fieldmagic, on the other hand, is a complete industry solution built natively on the leading SugarCRM enterprise CRM platform. It's designed for field service organizations and offers:
Quoting,
Job management, time and materials tracking
Safety checklists
Compliance checklists
Invoicing and purchase orders
Integration with all major ERP and account platforms (Xero, MYOB, Quickbooks, SAP, Netsuite and others)
While it's built with an industry-specific approach, it does use a flexible CRM solution at its core. If you want to continue tailoring it to your company, you have that option. Overall, you reduce the cost of upfront development and decrease your risk while preserving flexibility.

In summary, The CRM market is in the middle of a major transformation. The past ten years moved the software away from desktop dependency and took it into the cloud, and the next ten years is set to bring in a much stronger industry vertical focus and the growth of true CRM platforms as the basis for these solutions.
Like the article? Share it with your colleagues!