Share on your Social Network
Jul 20, 2018
by Trevor Carlsson
What does this mean?
In the past, you may have wanted to show additional useful information relating to a job to provide useful context. Now with our additional configuration options, you can set which Job or Site fields are visible in a scheduled job in the calendar view of the mobile app at a glance.
In your Fieldmagic Configuration Studio, the following is now available:

Improved At-a-Glance Job Information for Techs
The below example shows a job being viewed on Fieldmagic Mobile with relevant job and site information now visible at a glance.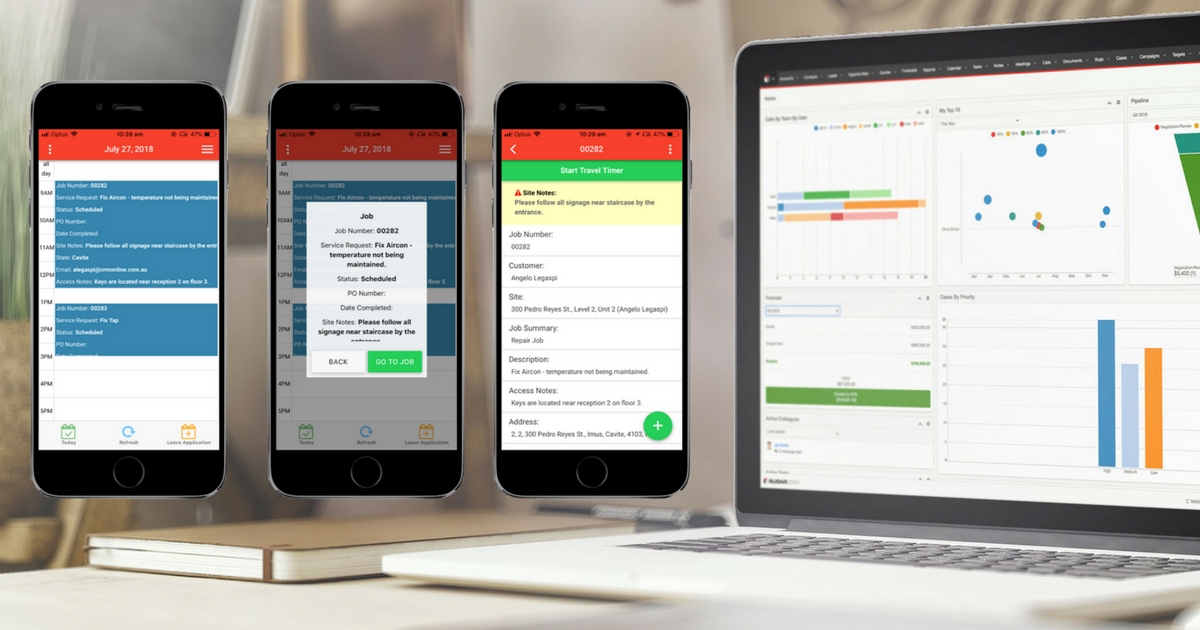 Like the article? Share it with your colleagues!