Streamline the creation of your invoices
Fieldmagic's Accounting Synchronisation allows you to sync automatically created invoicing in your system with your accounting package, allowing you to have complete control of your generated invoices from the system. 

Connector Standard Functionality
Allows the import of Accounts from accounting system into Fieldmagic. 
Allows the import of Accounting Codes from accounting system into Fieldmagic. 
Allows the import of Products from accounting system into Fieldmagic. 
Generation and sync of Sales Invoices to accounting package. 
Generation and sync of Purchase Orders to accounting package.
Connecting to SAP, Oracle, Netsuite and Pronto
In order to connect to these Accounting systems Fieldmagic will require middleware to carry out the integration. Fieldmagic for this reason is a certified Dell Boomi partner, the #1 Ranked integration platform according to Gartner, providing a robust integration solution.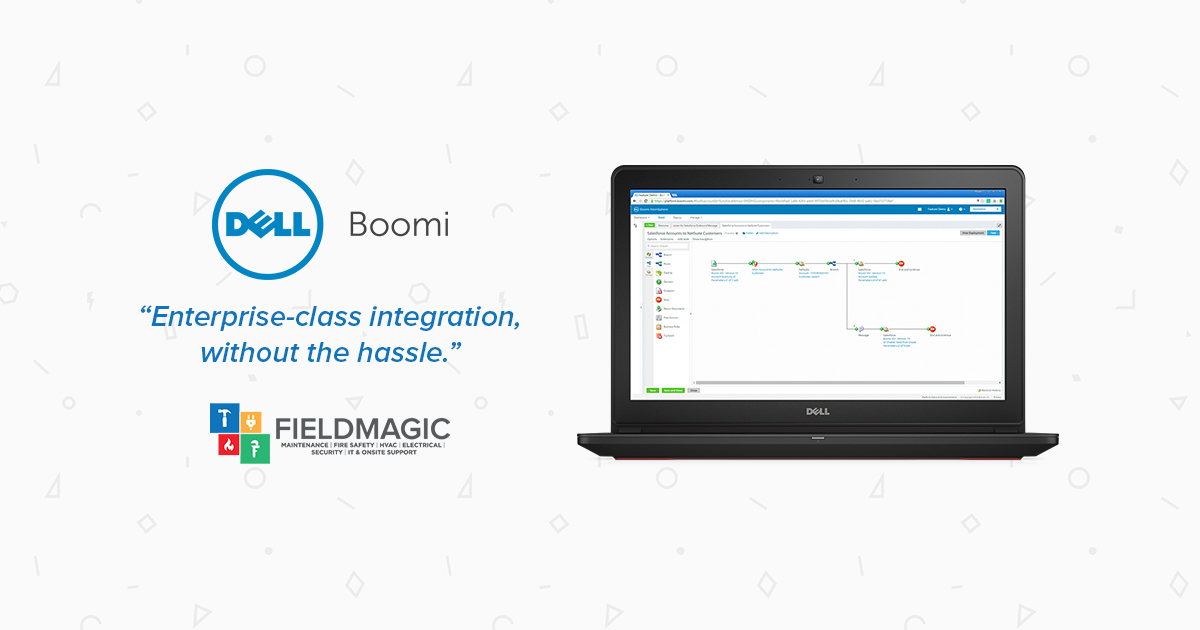 Managing Recurring Invoicing
What is Recurring Invoicing?
Recurring invoices are invoices that are created to bill your customers on a regular interval. 

What is possible with Fieldmagic Recurring Invoicing? 
Having flexibility when setting up your recurring invoice schedules is important, which is we built in great flexibility. With our recurring invoice management you can: 
Define a specific schedule to bill for an asset/combination of assets you maintain for your customer.
Set-Up multiple recurring invoice schedules against a customer. This way you can generate your invoices with each one relevant to their own specific group of maintained assets. 
Either manually generate due recurring invoices for greater control and review of due recurring schedules, or to fully automate your the process, turn on auto-generation on a per-customer basis. 
Here at Fieldmagic we are continuously working with our fantastic customers to further improve the platform, bringing more relevancy to our functionality to support your business.