DROPBOX IN DASHLET
Before you add the Dropbox in dashlet, make sure that you have already configured it. Navigate to Admin> Company Details and Themes and simply connect your dropbox:
Please note that by default, dropbox is only available for the following modules:
You are only allowed to upload a maximum of 32mb per file.
Adding in the Dashlet
Open a record. Navigate to dashboard beside it, at the right pane. If the dashboard pane is not displayed, simply click the arrowright in the record view. Enter a name of your dashboard then click the "Add a Sugar Dashlet"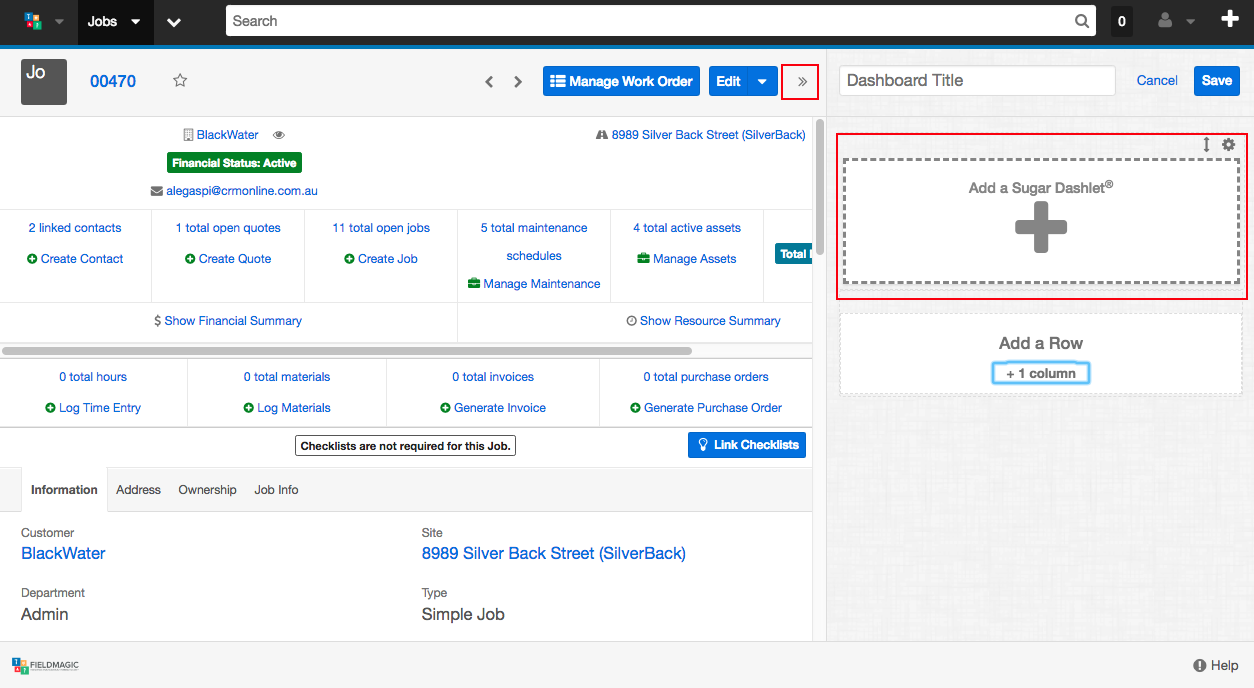 Select "Dropbox for Fieldmagic". Click the name and then click the "Save" button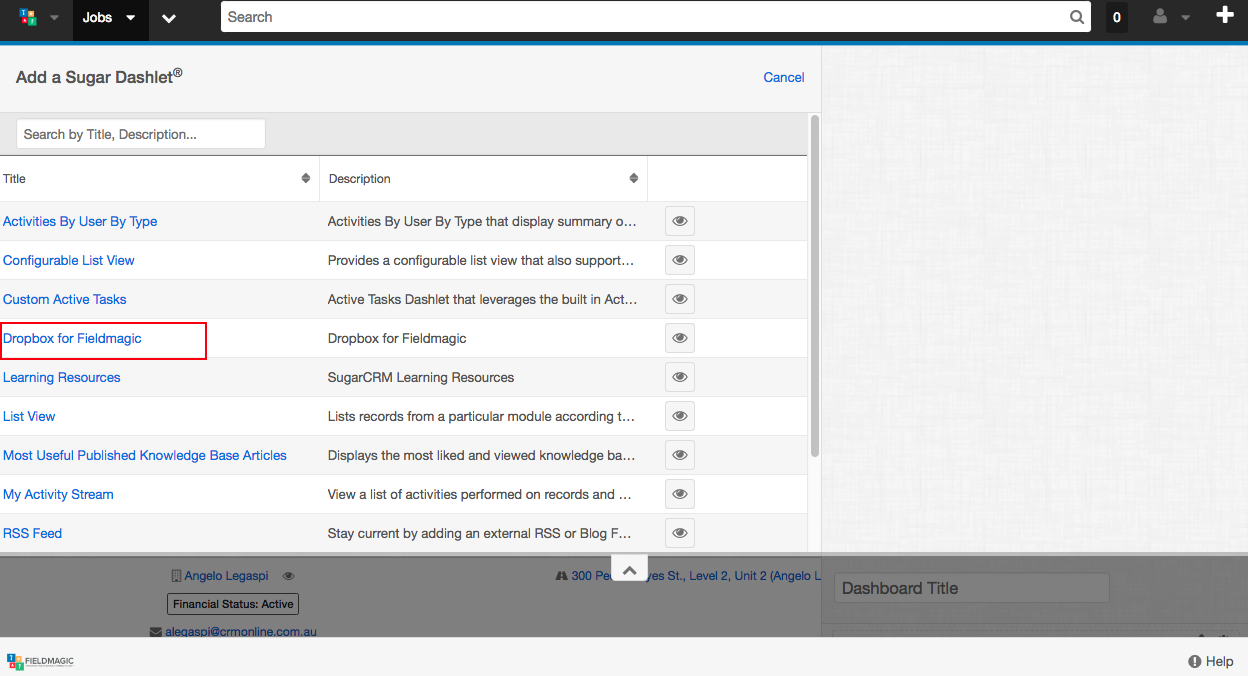 The dropbox will be immediately added in the dashlet. The current record you are viewing will be highlighted in yellow. To add a file in the folders, simply drag the file to the desired folder then click "Sync Dropbox structure"