When one of the questions in a checklist fails, you will be asked to enter fault details, reason, and select a product to fix. The options available in the "Product to Fix" area will depend on the product catalog of that particular asset type. This is configurable, and the following steps will demonstrate how this is set-up. 
HOW TO ADD PRODUCTS TO FIX
Navigate to administration and click "Configure Asset Types":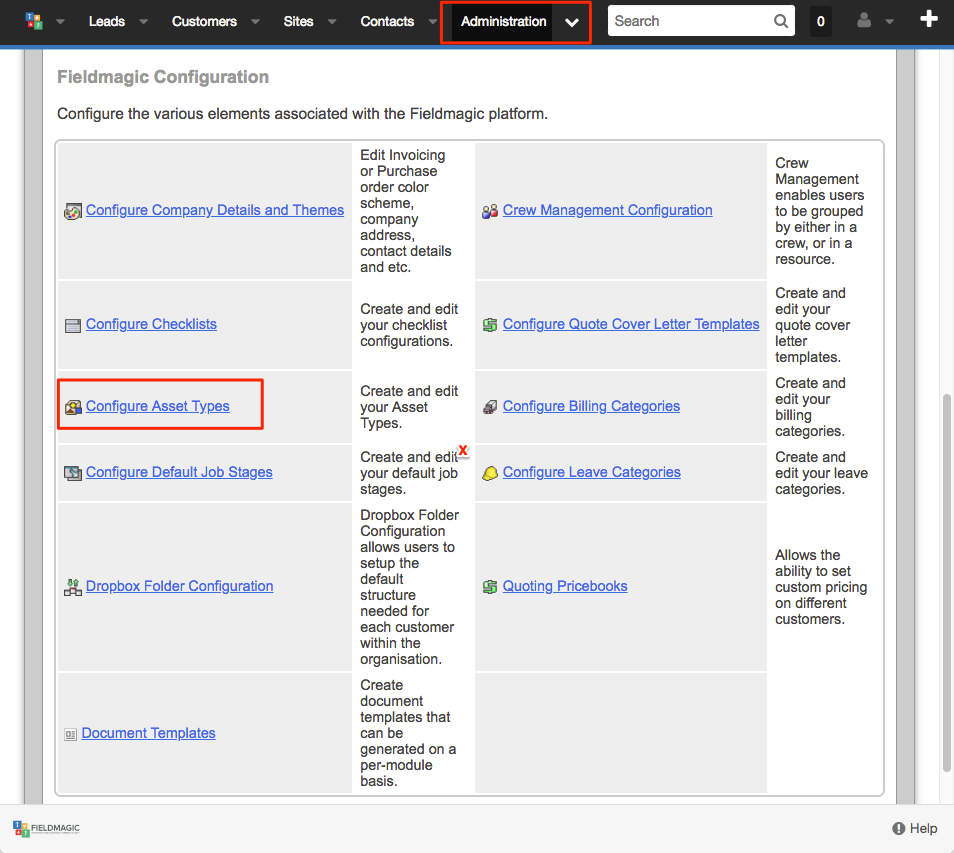 Open an Asset Type record. Scroll down and look for the "Product Catalog" sub-panel: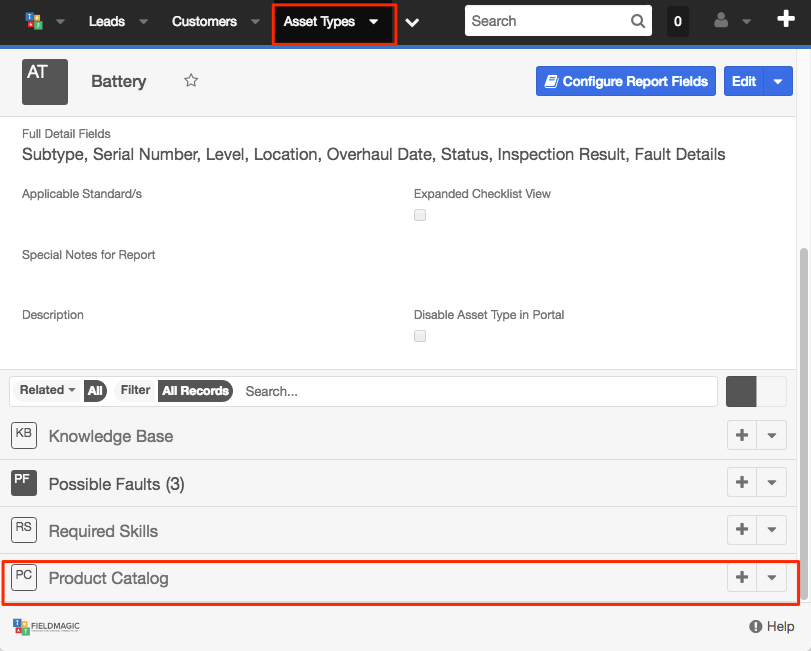 You can add products in two ways
Linking Existing Record - You will simply select an existing product
Create New Record - If the product you need is not yet in your organisation product catalog, you can add a new product
Linking Existing Record Option
Click the arrow-down and select "Link Existing Record":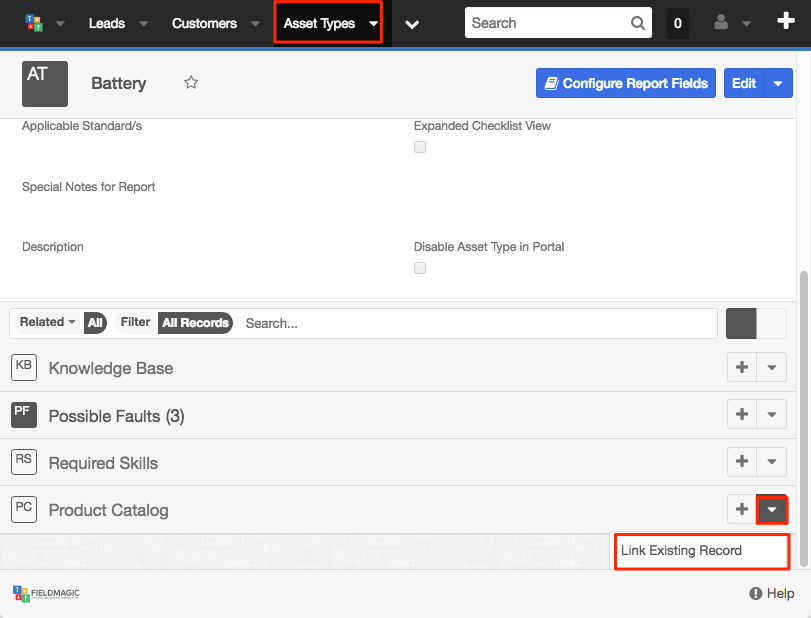 Using the search bar, simply type a product name or filter the records. Click the arrow down beside the "Filter" to view filtering options. 
You may add multiple products at the same time. Just click the checkbox beside the product. Once you're done choosing product(s), click the "Add" button. You should see the products in the asset type product catalog sub-panel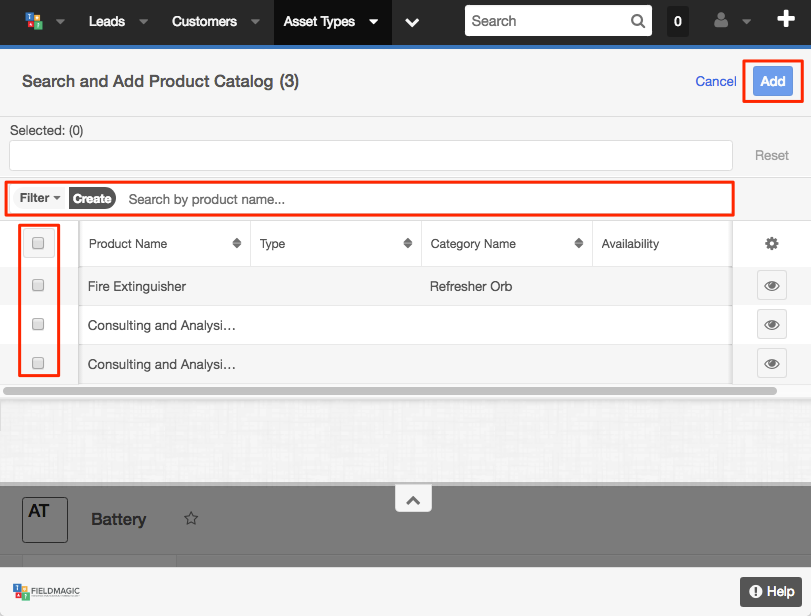 Creating New Record
Click the "+" icon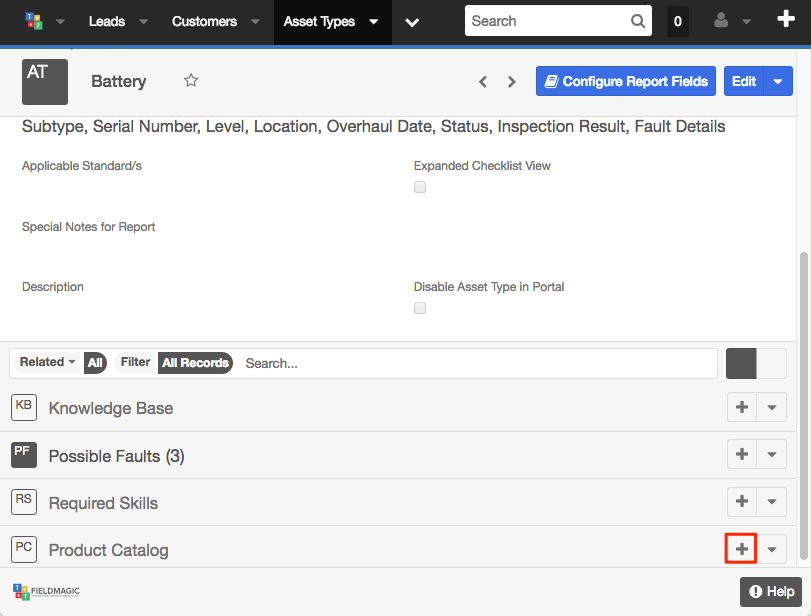 You will be directed in the product record view. This is the same when you create a product in the product catalog (see article for more details). 
Fill in the necessary details then click the "Save" button. The new created product should now be included in the Asset Type product catalog sub-panel.