HOW IT WORKS
Once the following conditions have been met, the report will be  immediately emailed in pdf form.
Job Type is "Recurring Job"
Job Status is "Completed" or "Invoiced"
Checklist is Completed
If successfully sent, the "Automatic Email Report Sent?"  in the job record view will automatically be checked. If the checkbox is unchecked upon completion of checklist,  kindly review the stated conditions above.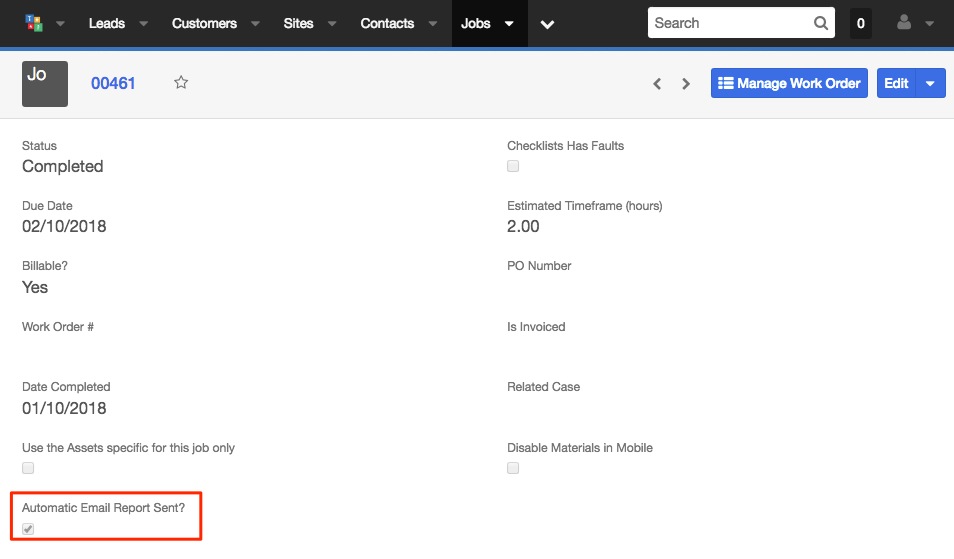 Recipient
There will be only one recipient for the email. The priority is the sites "Primary Contact." If the Primary Contact has an email, the report will be sent to that contact. However, if the primary contact does not have an email address recorded in the system, the system will check the Site "Email" field. If it contains data, the report will be sent to that address. If both primary contact and site email are empty, the customer will receive the asset report.
Fieldmagic follows the following hierarchy in terms of priority in recipient of reports:
  Primary contact--> Site Email --> Customer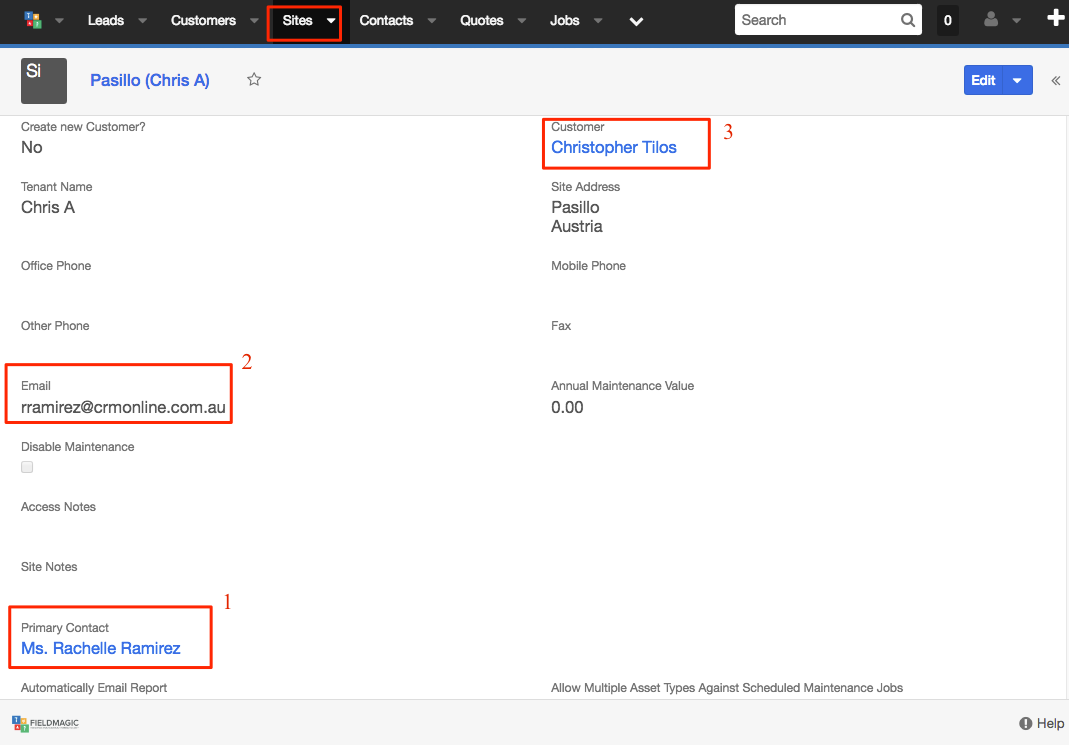 ENABLING AUTOMATIC REPORTS
To enable this feature, open a Site record. Scroll down in the overview tab then check the "Automatically Email Report" checkbox: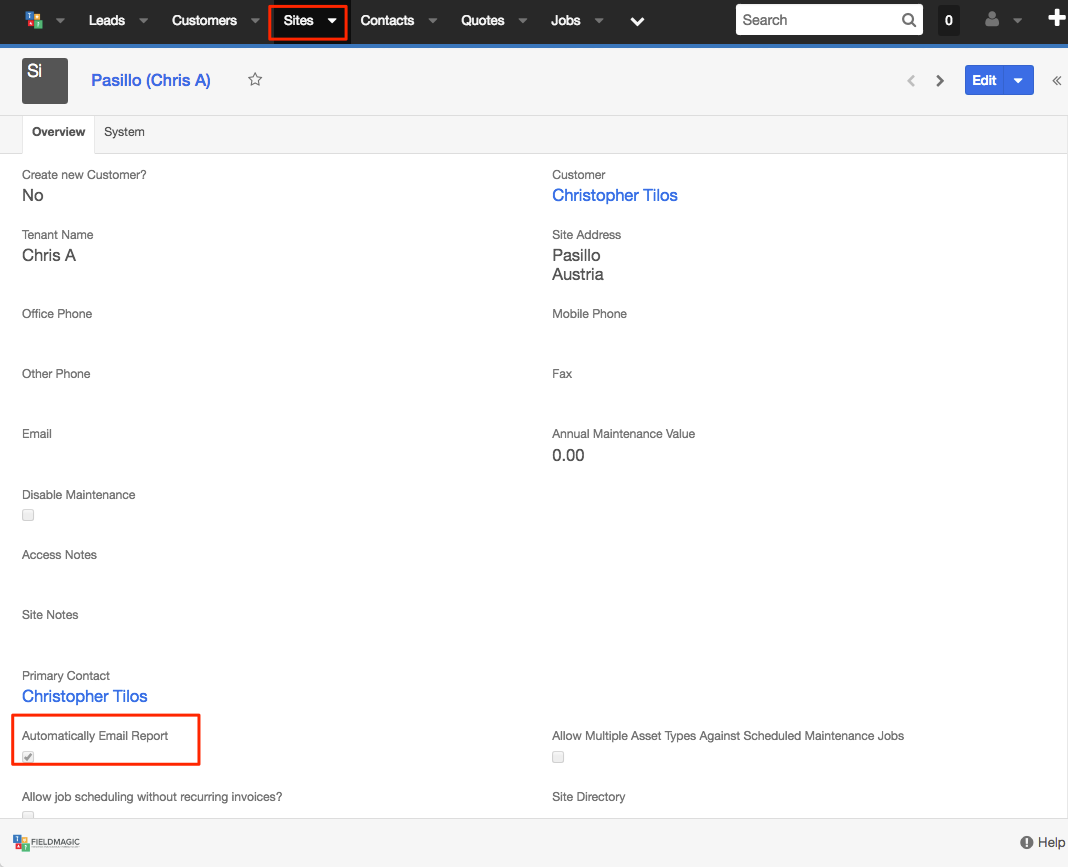 Click the "Save" button in the upper right corner to save the changes: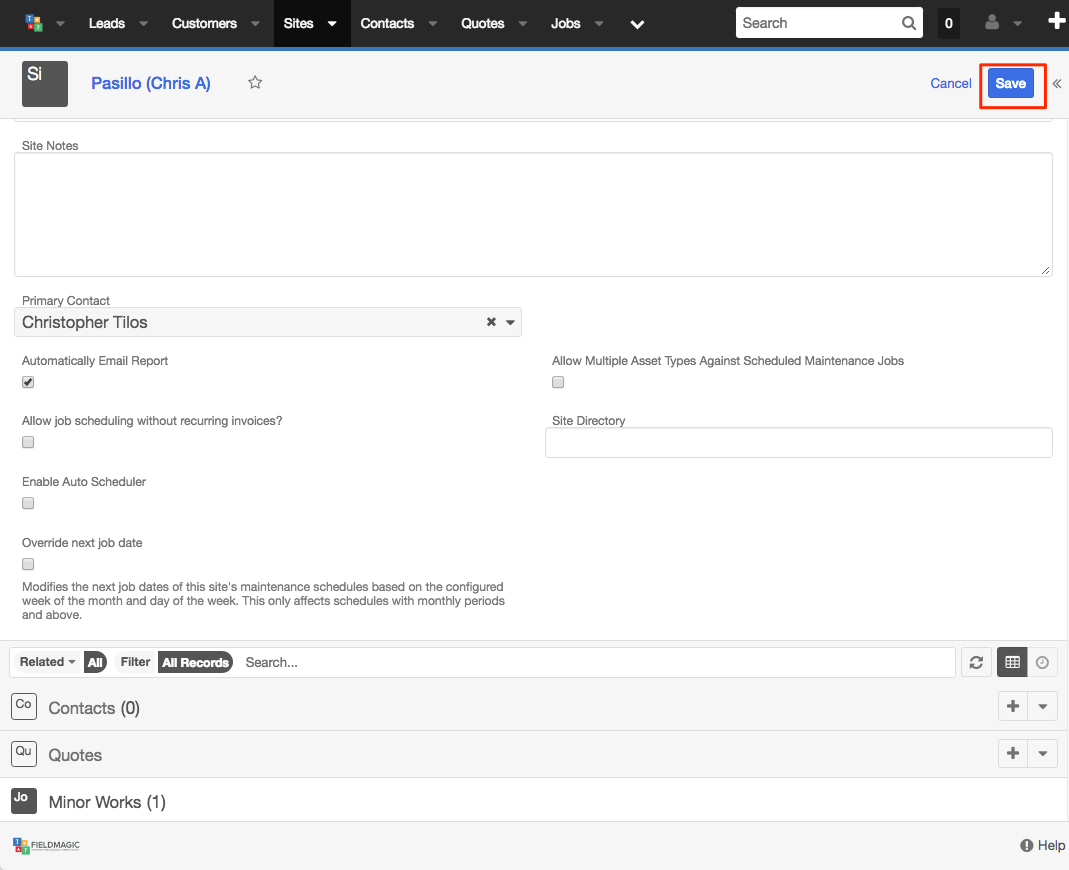 To configure the email message, navigate to your Admin area and scroll down to select "Configure Company Details and Themes". Simply enter your desired message in the Checklist section then click Save.