CONFIGURING BILLING CATEGORIES
Billing Categories are used for setting a default rate in paid services such as travelling and working hours. This is used in quoting and invoicing when labour is selected:
CREATING A BILLING CATEGORY
Navigate to "Administration" then click "Configure Billing Categories"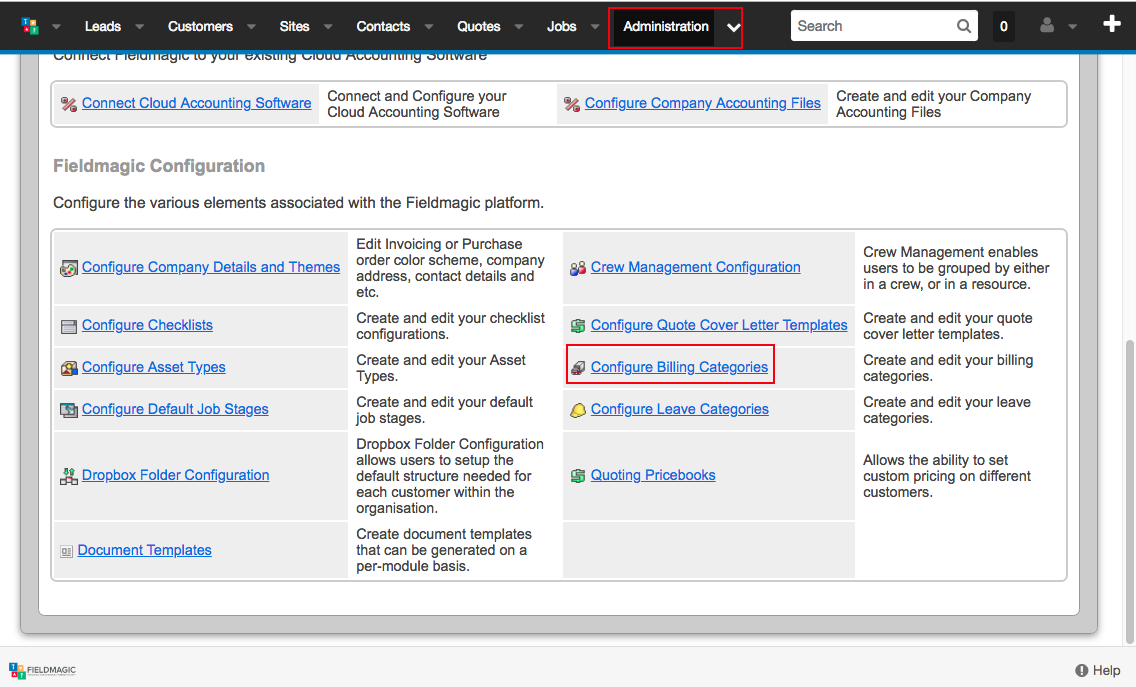 Click the " Create" button to create a new Billing Category:
Fill in the necessary details
Name - Enter the name of the Billing category.
Status - Active or Inactive. If you mark a category as inactive users will not be able to use it, and you will not be able to use it in quote and invoices.
Rate - Enter the amount to be paid per hour for the billing category.
Type - Work or Travel. Select to which type the category belongs to. Is it related to work or chargeable due to travelling? 
Description - Write a description of the billing category. You can write when should they use it, how it works, and the policies for that billing category.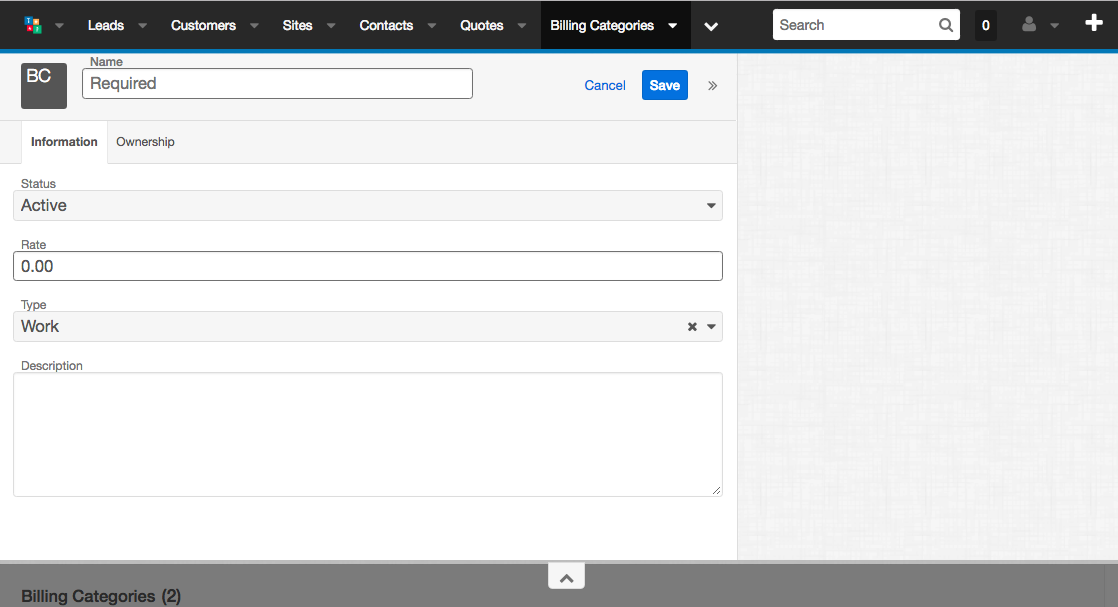 Click the "Save" button to create the new category:

VIEWING BILLING CATEGORIES
Navigate to "Billing Categories" then select "View Billing Categories":

You will be directed in the billing category list view. Use the search bar to search for a billing category. You can type the name or filter the list. To filter the list, simply click the arrow down beside the "Filter" field . Select the category you want. You may also create your own filter to save common searches. 

Click the billing category name to view the details:

DELETING A BILLING CATEGORY
Deleting a billing category will make the billing category detail unavailable but the past associated record such as the quote, log time entries and other records will be retained.
To delete a category, open the record first to review the details. At the upper part, Click the arrow down beside the "Edit" button then select "Delete":