Company and Themes
To configure your company and themes, simply navigate to Administration then click "Configure Company and Themes"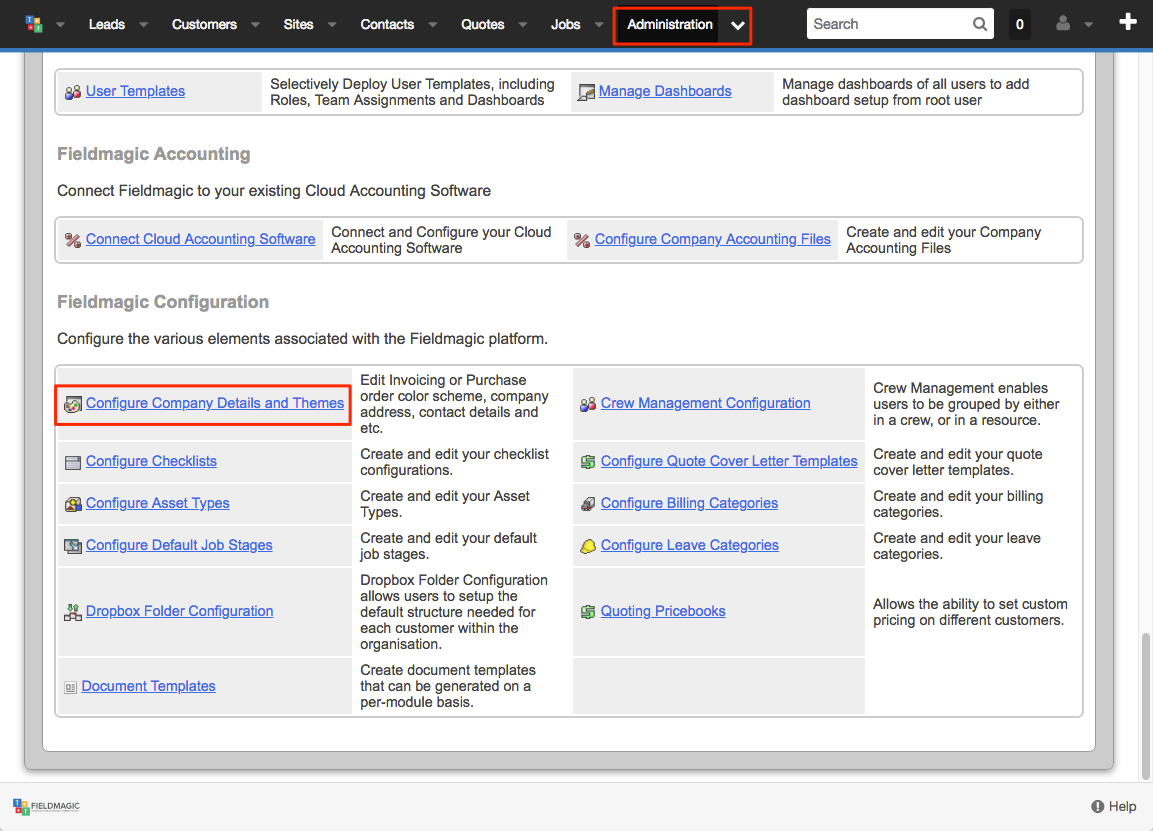 COMPANY INFORMATION
Fill in the details.The following fields will be use as a standard header and footer in the reports ,quotes, and invoices.
Company Name - Enter the name of your organisation
Specialisation - Enter a brief description of your company, what you do.This can be your products, services, target industry.
Website Url - Enter the url of your company website
Email - Enter the main email of your company for contact.
Fax - Enter your company Fax number
Office Phone - Enter your company office phone number
PO Box Number - Enter your company PO Box number
Company ABN - Enter your company tax number
SAMPLE REPORT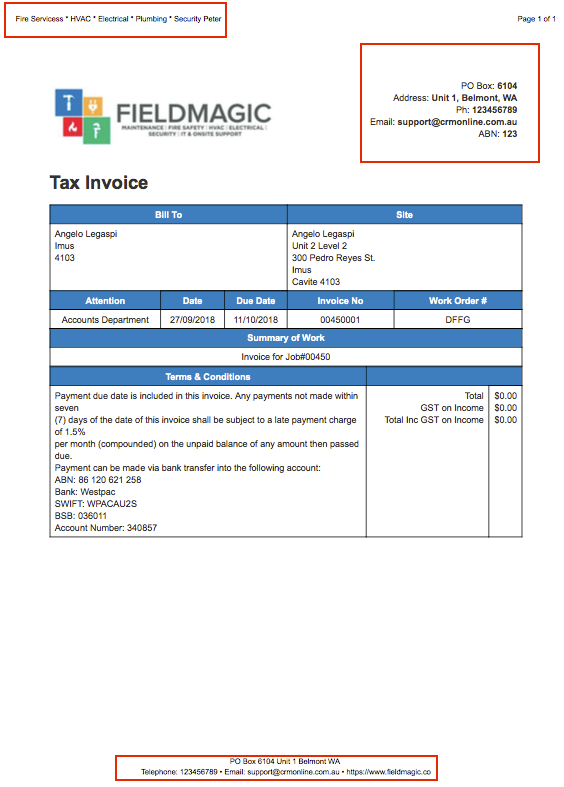 DROPBOX
Connect Fieldmagic instance in your dropbox account. Simply click the link then sign-in to dropbox. Once configured,  you will be able to add a dropbox dashlet on Jobs, Site and Quote records. These files will be copied in your dropbox folder by dragging it in the dropbox dashlet.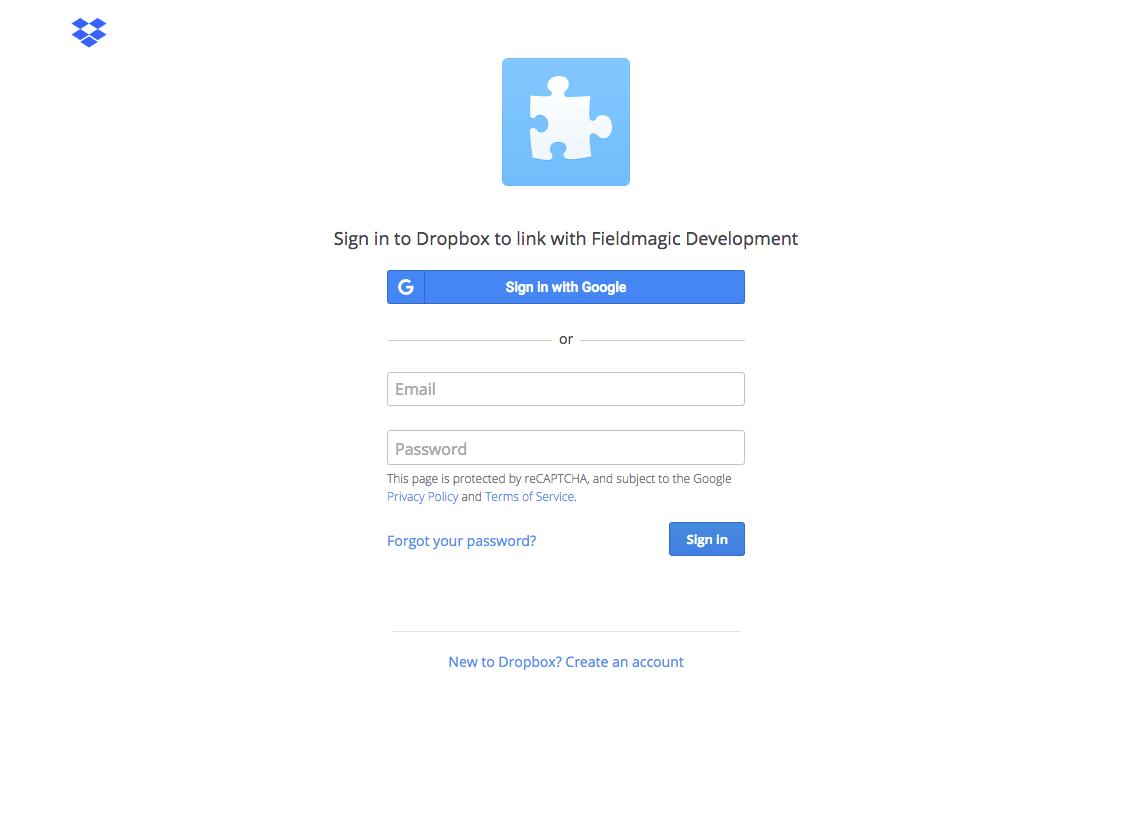 BUSINESS HOURS
The following fields will affect the calendar setting in job scheduler and leave entries
Working days - The days that are not included in the working days field will be highlighted in grey in the calendar
Business Hours (From) and Business Hours(To) - Enter your office working hours. The hours before the entered start time and the hours beyond the entered end time will be highlighted in grey also. This will be the default start time and end time in leave application.
Country- This will be the basis in marking the registered holidays in the job scheduling calendar

PORTAL
Complete Portal URL - Enter the your desired company portal address, This the url that your client will access to go to your portal
Portal Email Notification Recipient Address - Enter the email address that will receive the portal notifications
Portal Email Notification Recipient Name - Enter the name of the recipient of email notification
Enable Portal Notification - Check this if you want to received notification when a job is created ,a quote is approved and rejected.

QUOTE
Default Email Subject - This will be the default subject when you send a quote. Click the arrow down in the "Default Email Subject" field.  If you want to add dynamic system data in the email subject, select a field. Once a field is selected, click the "Insert Field" button.
Terms and Conditions - Simply type your company terms and conditions. This will appear on the last part of the quote.

CHECKLIST
Automatic E-mail Reports Message Body- This will be the message in the auto-email once a checklist has been completed. You can enable the auto-email reports against each site. Open a site record then check the " Automatically Email Report" checkbox.