Why use a Rows and Columns Report? 
A rows and columns report is ideal if you are only looking for information in rows and columns, with no specific grouping, and would need to export this data into Excel. 
1. Select 'Create Report' from the Reports Module drop-down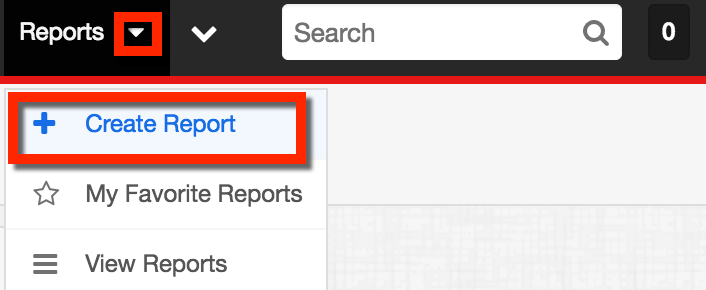 2. Select the 'Rows and Columns Report' Option

3. Select the module you would like to base your report on
In this example, we will create a report based off the 'Jobs' Module. 
Once done, click next.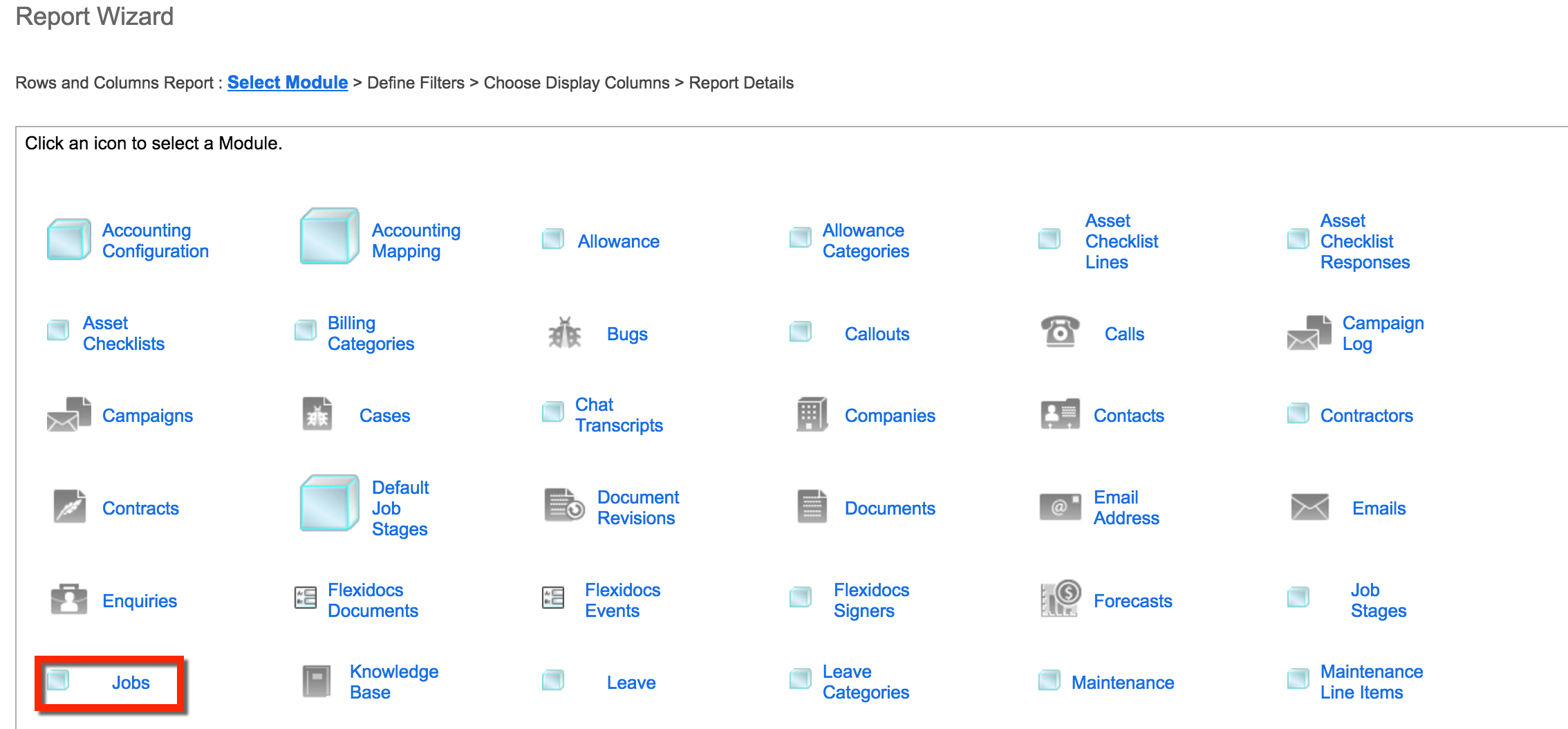 4. Define what information you would like to report on
Step 1: Select the folder you would like to search for a value to filter on. By default, this is the core jobs module folder, which will have your required values. This is always the folder at the top. Folders that sit below are related folders. 
Step 2: In the 'Available Fields' menu, search for the value you would like to filter on. In this case, we will filter Jobs by 'Date Created' and select this value. 
Once done, click next.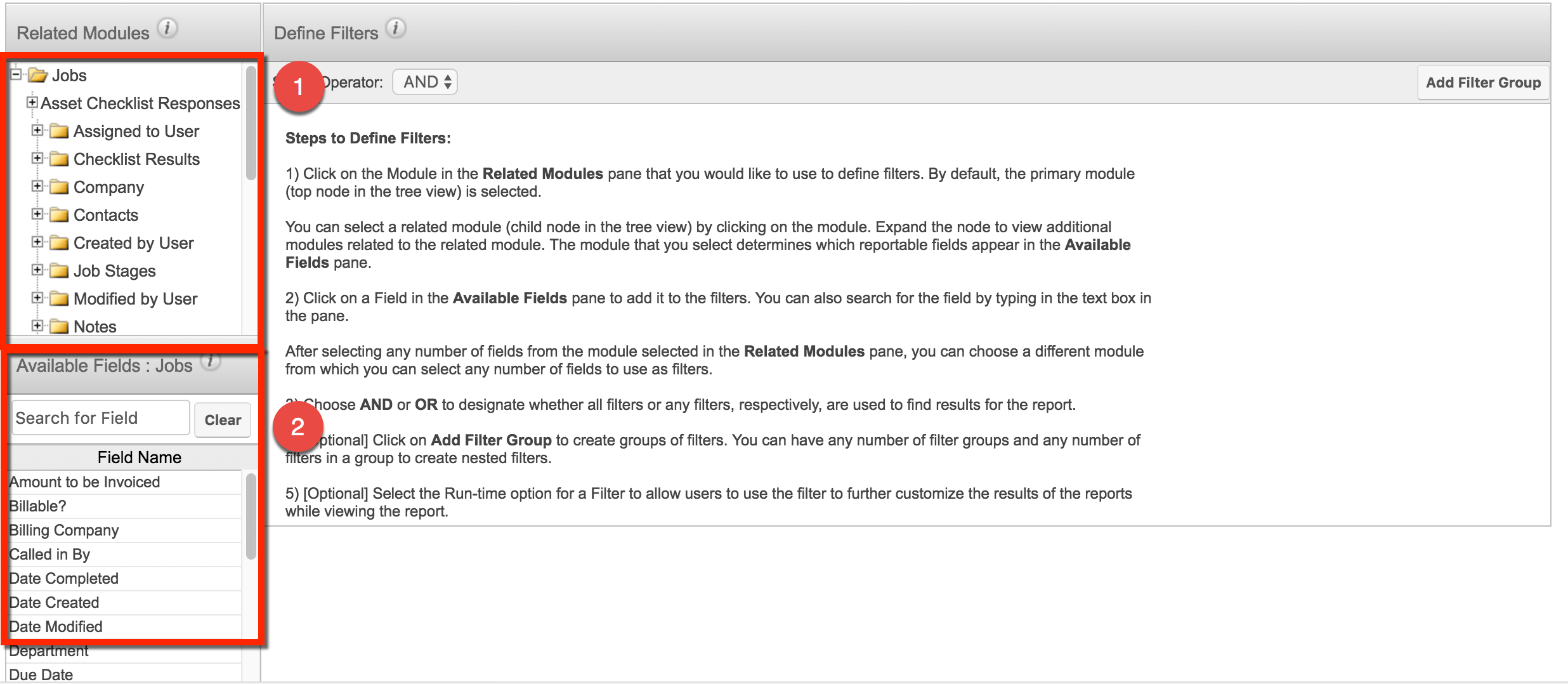 5. Set Filter Parameters
This is where you can define in your filter, what value your 'Date Created' field should be filtered by. In this case, we will set the value to 'This Year' as below, and set the report to be a 'Run Time' by selecting the check box as well. Run time means that once you generate the report, you can change the filter value to filter on different date ranges without having to edit your report again. 
Once done, click next. 

6. Choose your display columns
Your display columns are where all your columns and rows of information will sit. 
Related Folders
When selecting your display columns, most of your column values will be in your core Jobs folder which is by default selected for you to search the 'Available Fields.' However, if you need to find information that does not reside in the Jobs folder (top left window), you can look below you top folder to see the related folders. These will hold more information such as:
Assigned To User Folder
Company Folder
+ More related folders
Once done, click next.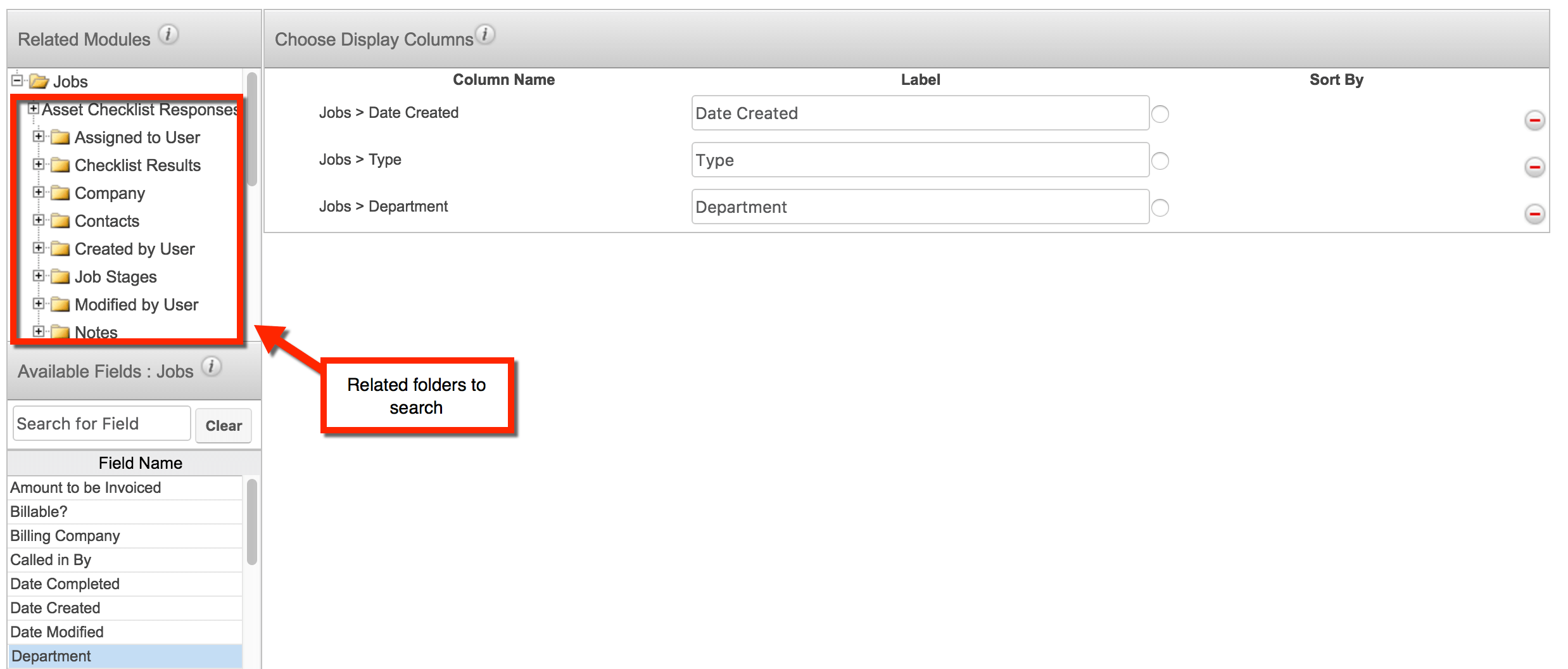 7. Give your report a name
Give your report a relevant name. 

8. Click Save and Run
Clicking 'Save and Run' will then display your report. You may also select preview if you need to preview the report first, and then make further quick edits before fully saving the report. 

9. Exporting to CSV
You may also want to export your report to CSV file format which can be opend with Microsoft Excel. Simply click on the drop-down next to the 'Run Report' Button and select Export as below: