The Document module allows you to create company files and share it with other users. This can be your company policy, internal forms, mail, agreement, and other customer- distributed content.
Creating Document
Navigate to the Documents module then select " Create Document"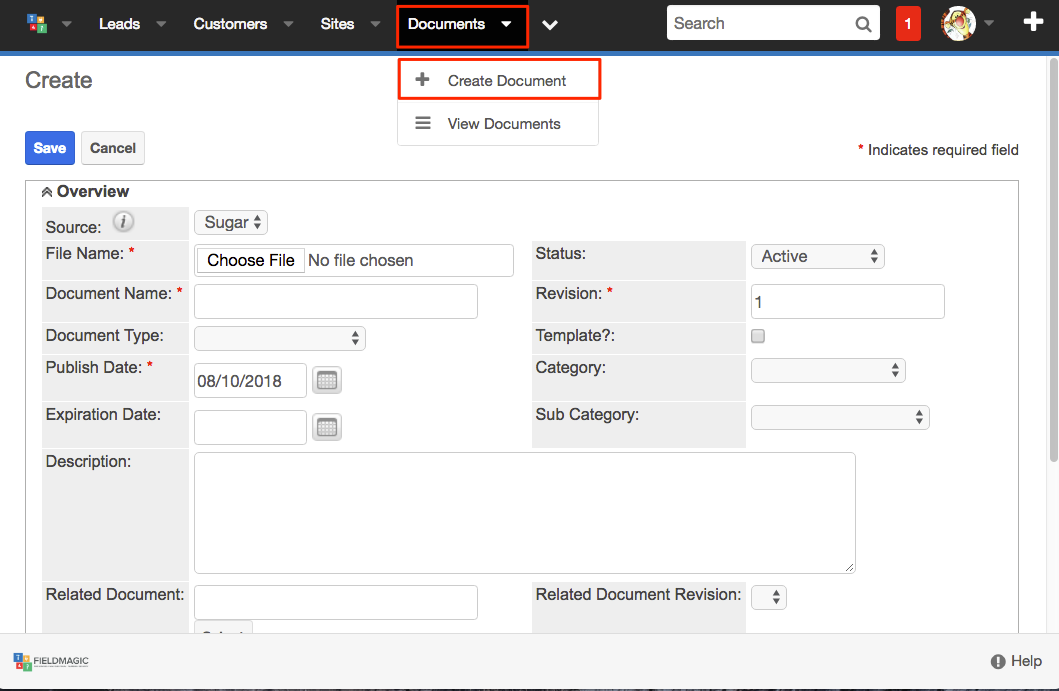 You will be redirected to the document record view. Fill in the necessary details then click the "Save" button.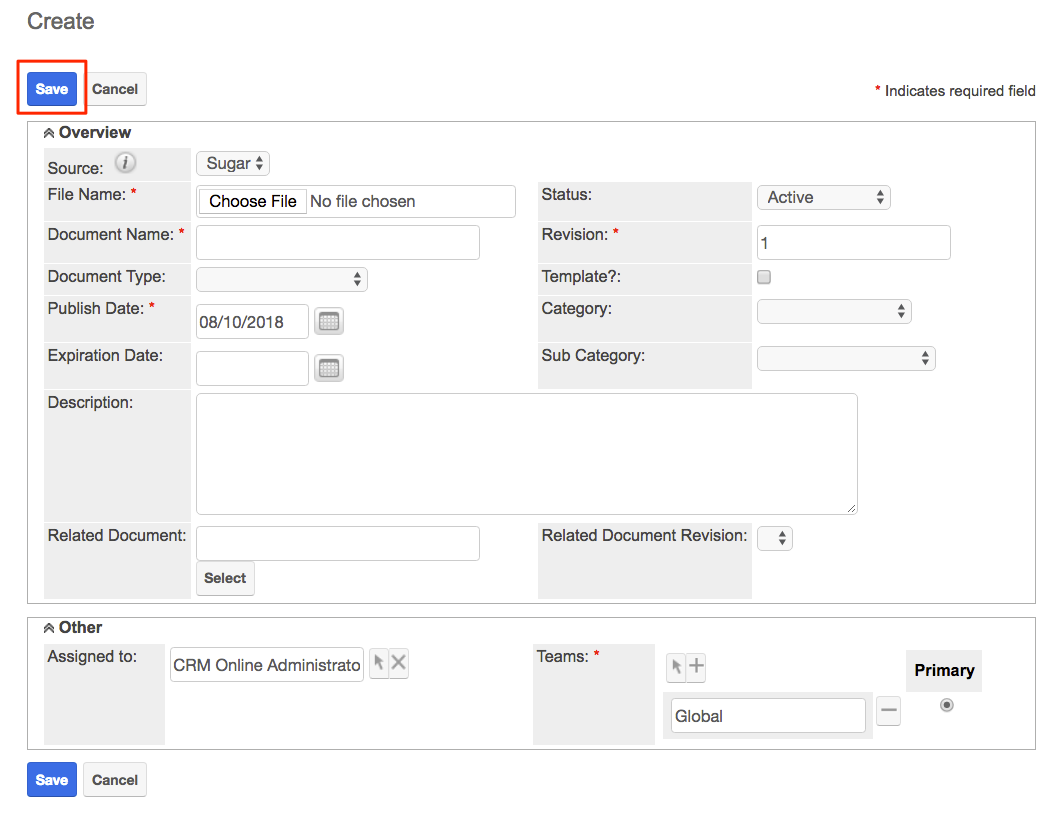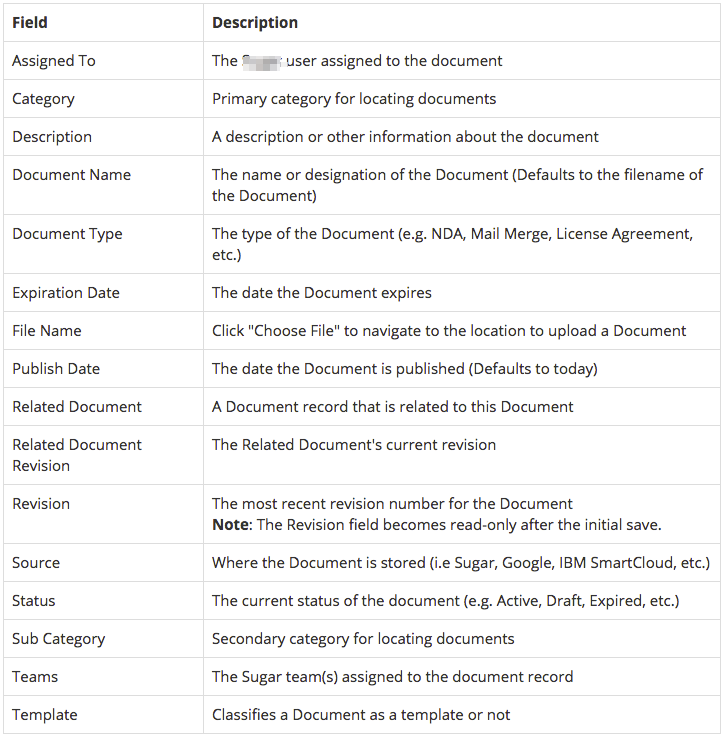 Adding Document in Customer Record
Navigate to Customers. Open a record and scroll down. You should see the " Documents" in the sub-panel. Click the "+" icon if you want to create a new document, simply follow the steps above. 
If you want to use an existing document, click the arrow-down then select "Link Existing Record". You will be redirected to Documents List View. Simply check the documents you want to add to the customer record. You can add multiple documents at the same time. Once you are done choosing the document(s), click the "Add" button. You should see the selected documents linked in the "Documents" sub-panel: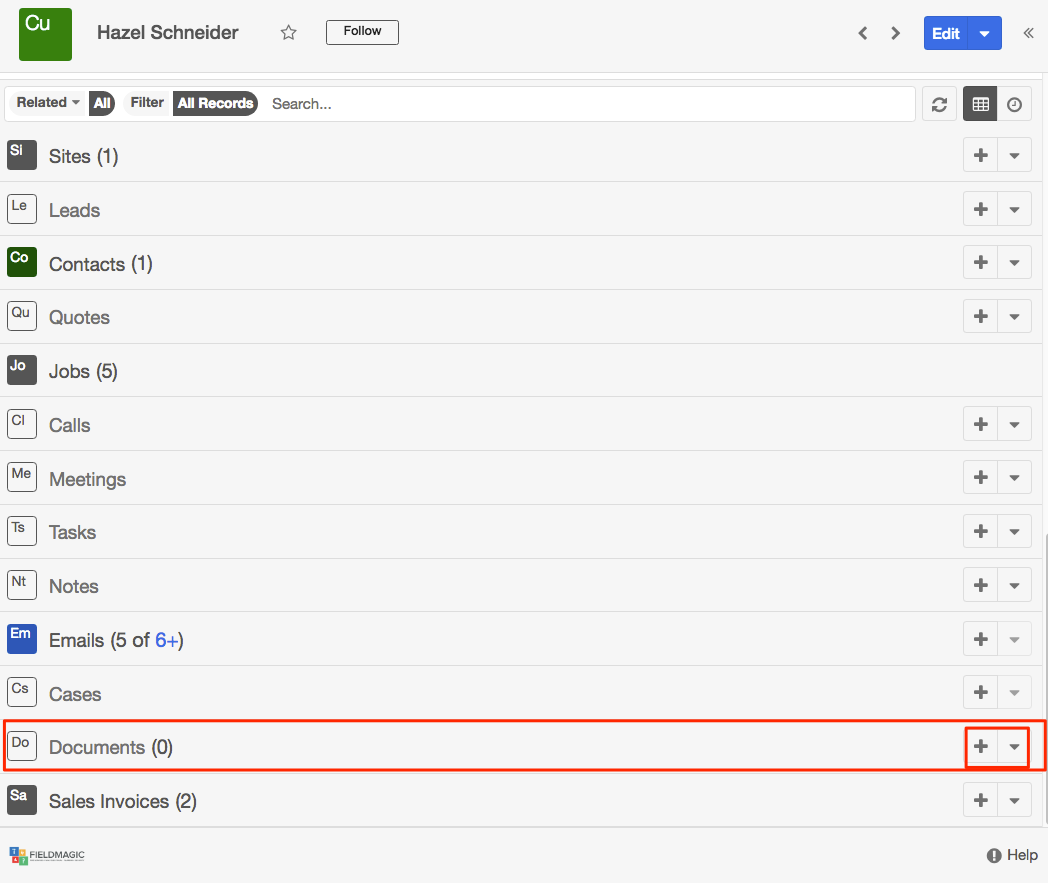 Reference:
Sugar CRM Support Site
Support.sugarcrm.com/Documentation/Sugar_Versions/8.1/Ult/Application_Guide/Documents/index.html
October 8,2018