REPAIR QUOTES
PROCESS FLOW
The process below shows how to create a quote for faulty assets. The process starts with identifying a job that has produced a fault report. From here, Fieldmagic allows you to seamlessly create a quote that brings in the details of the asset at fault to produce a turn-key quote.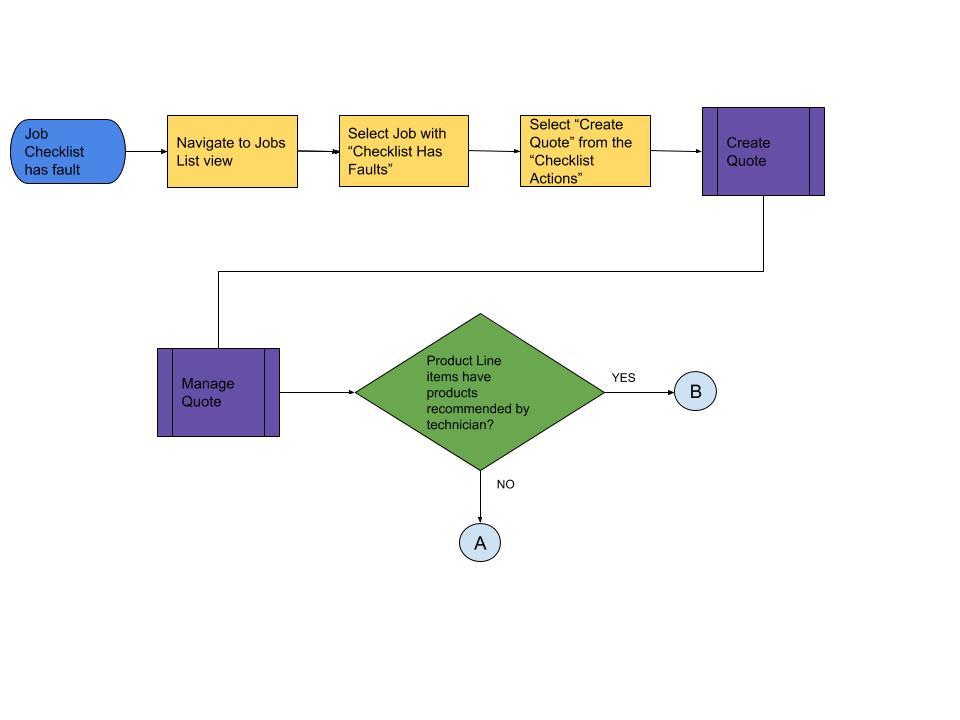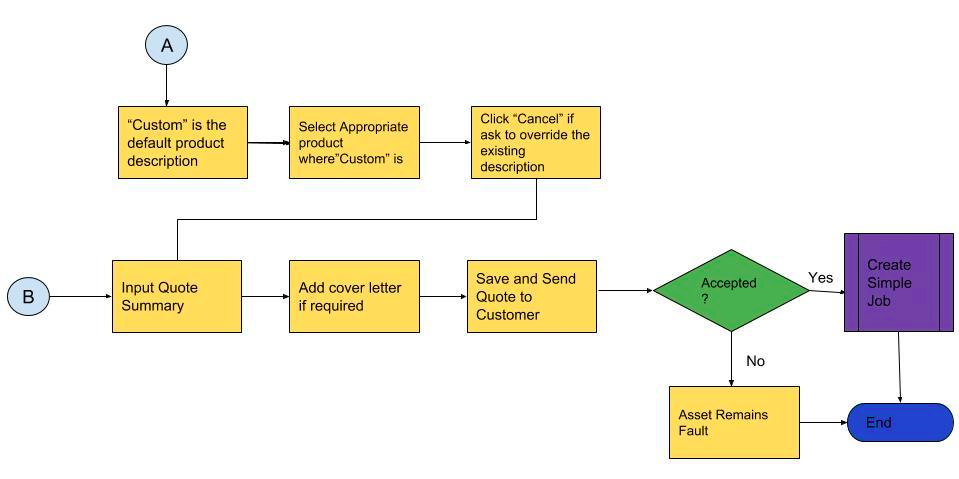 CREATING A QUOTE
Navigate to Jobs. Select the job with a checklist that has faults. You can easily see this using the column "Checklist has fault " in the list view. 
If the box has been checked it means that the job contains a list of assets with standards checklists that contain at least one identified fault.


Open the job record and then open the checklist that has a fault by using the "Checklist Actions" option. Select "Create Quote."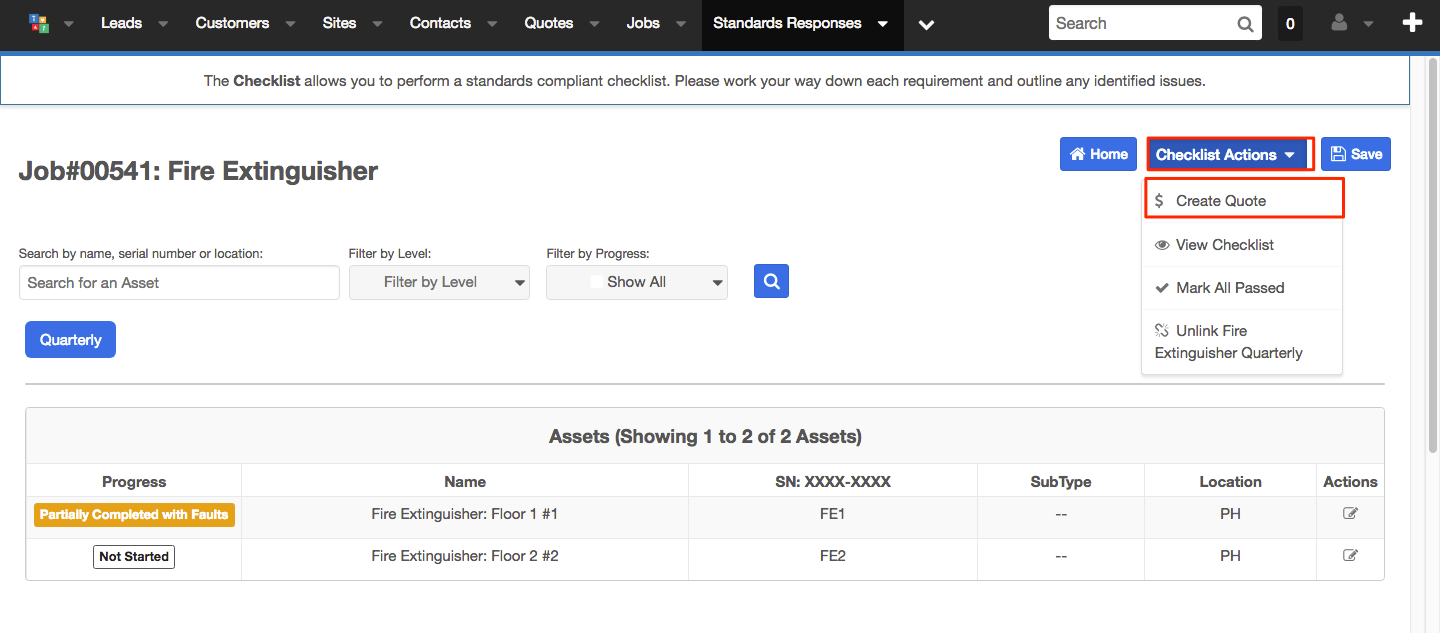 If the asset type does not have a recommended product a default  "Custom" product line entry will be selected. Click the arrow beside it to select a product:

You will be asked if you want to override the description. Simply click Cancel as you will need to retain the description text passed in from the failed job: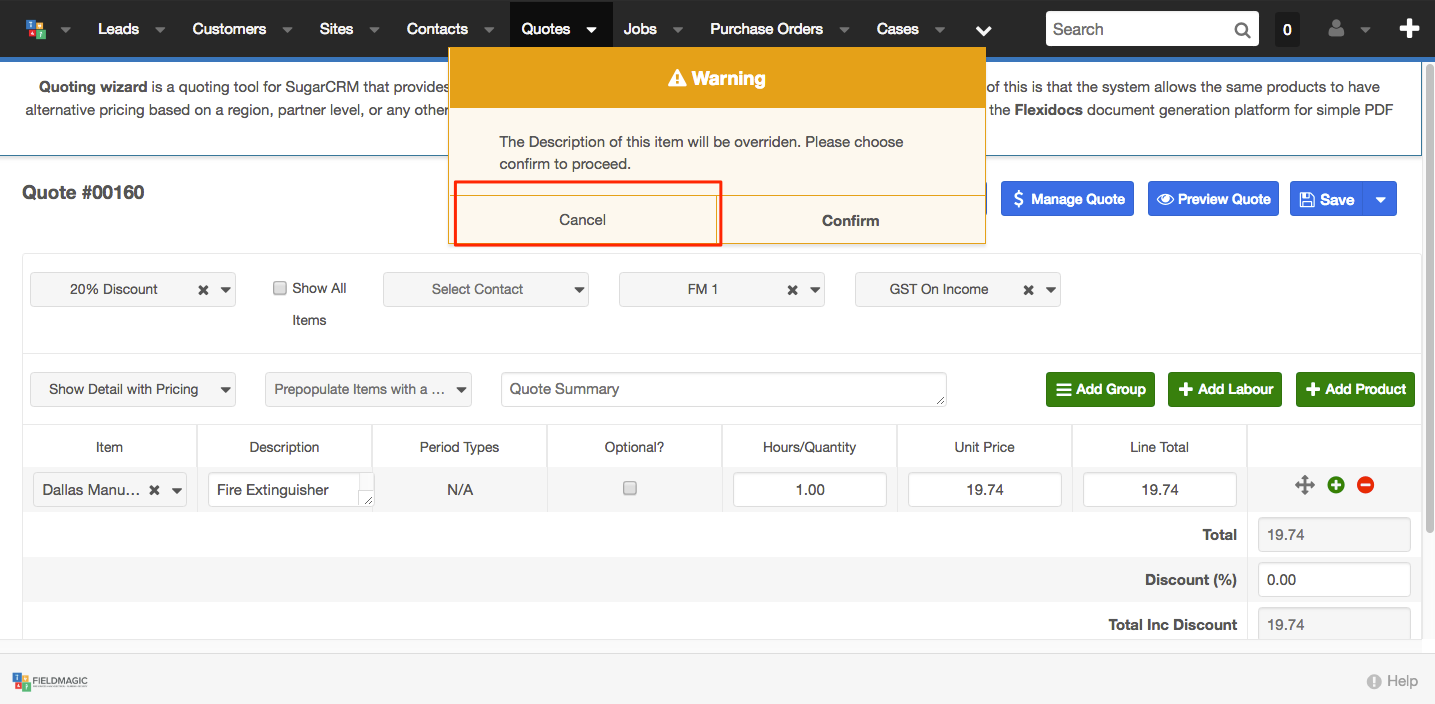 Next, enter your Quote Summary. You may also wish to add a cover letter if required. Click the "Cover Letter" button: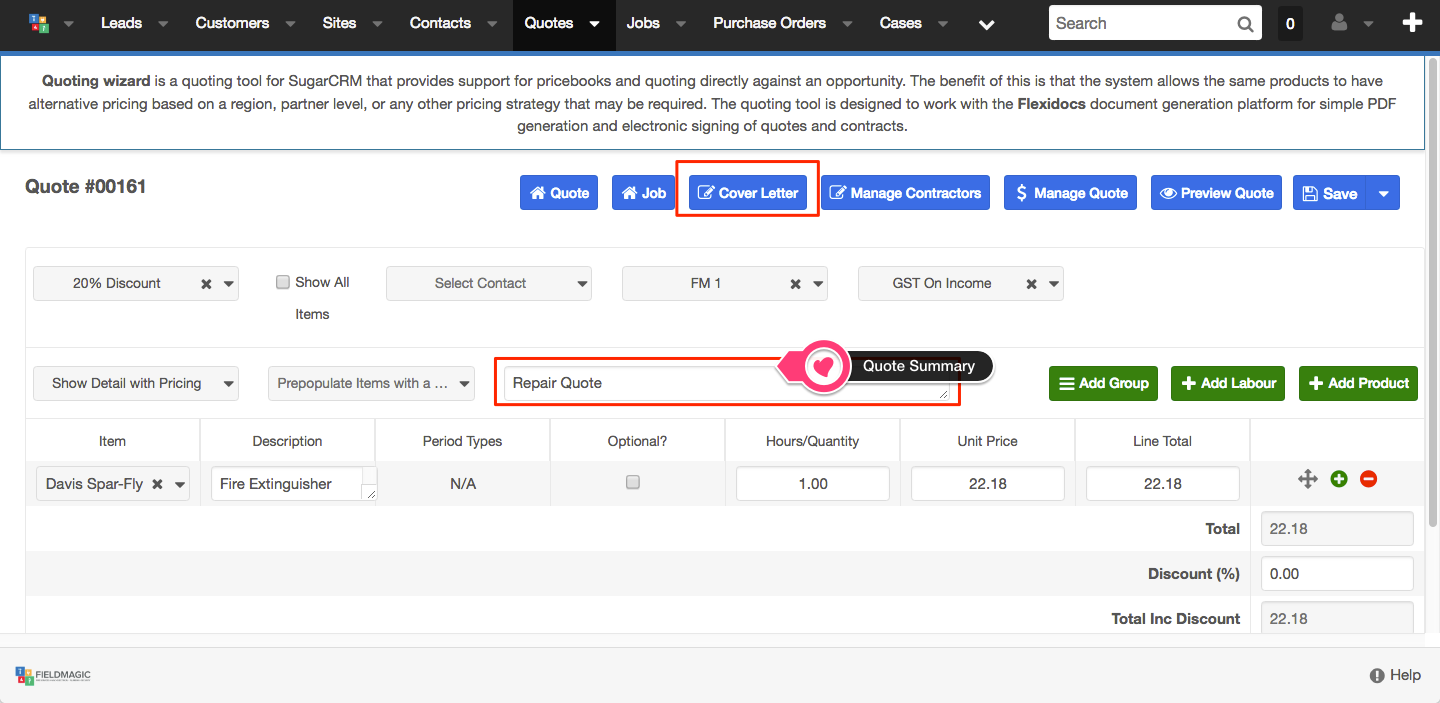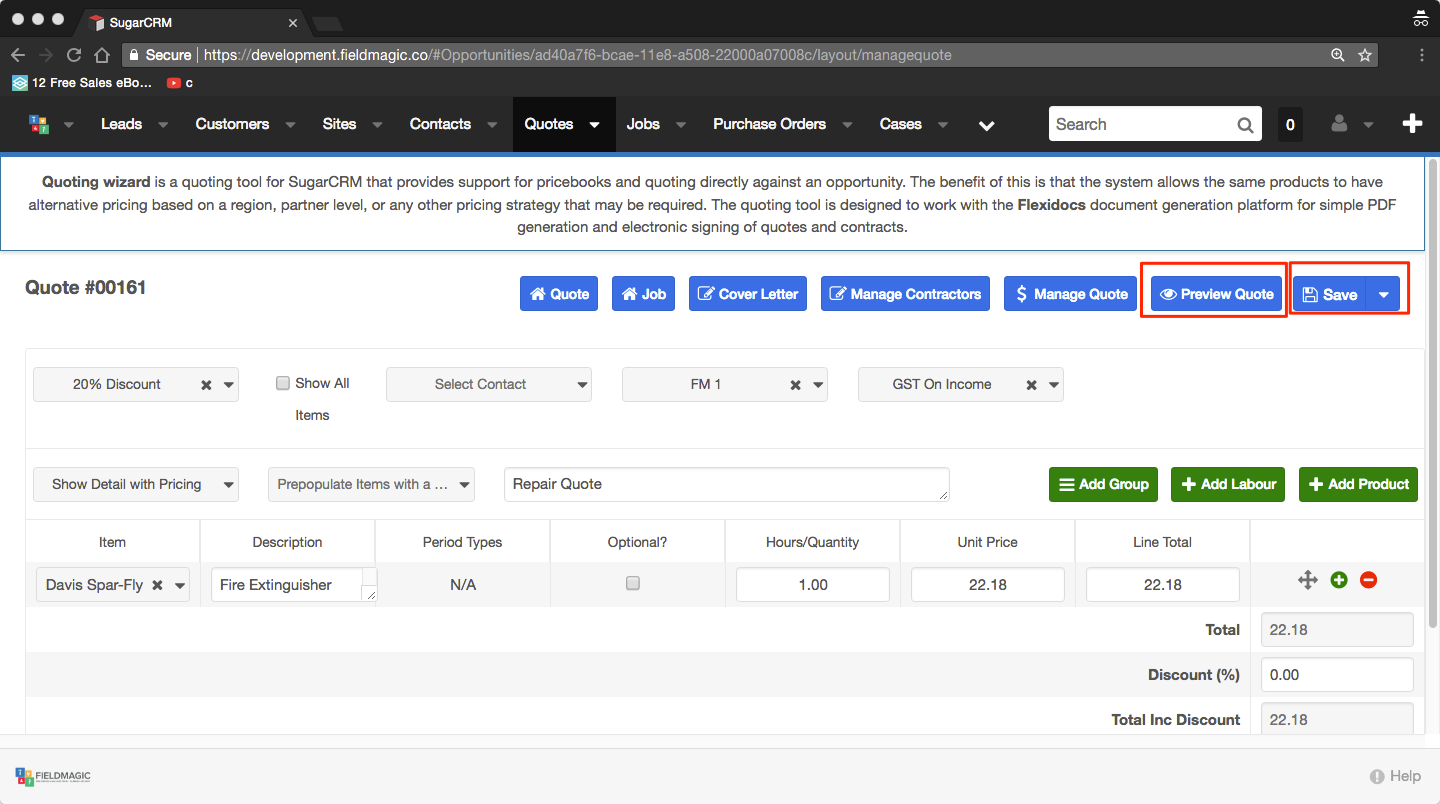 If the client accepts the quote, simply click "Create job" and the quote will then create a repair job to schedule your repair.