DUPLICATE REPORTS
Duplicate reports can be very helpful if you want to create a report that has similar information with the existing one and you just want it to display in different report type or there's just minimal change.
HOW TO DUPLICATE REPORTS
Open a report record, then run it. Once run, the action menu will be available. Click the "Run Report" arrow down, then select "Copy". Select the desired report type.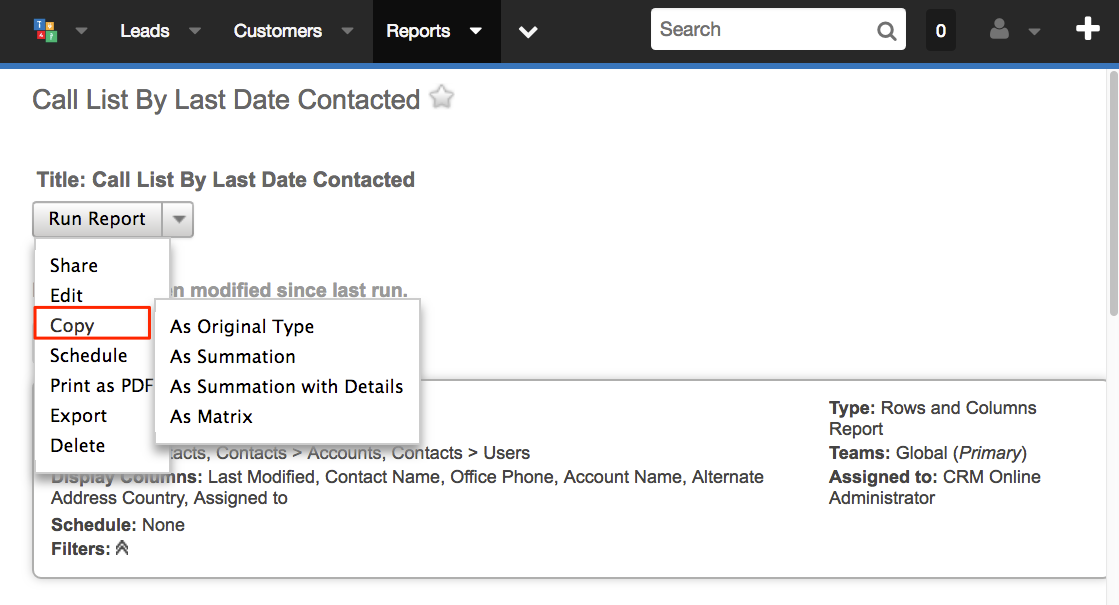 You will be redirected to Report Wizard. Go through the wizard and save the report with a new name.