TAGS
UNDERSTANDING TAGS
Tags are a way of creating keywords to help users in searching and grouping records that may not be available in the existing database. These can be easily made in tags-enabled module's (e.g. contacts) record view.
Please take note of the following:
Tags may be composed of a single word or multi-word(phrases)
To create a multi-word tag, use space to separate each word
In a single record, you can create more than one keyword. Use comma to separate each tag
Tags are not case sensitive
Tags are shared by all users in an instance. When you create a tag, the other user will also be able to see and use it.
Below is an example on how you can use tags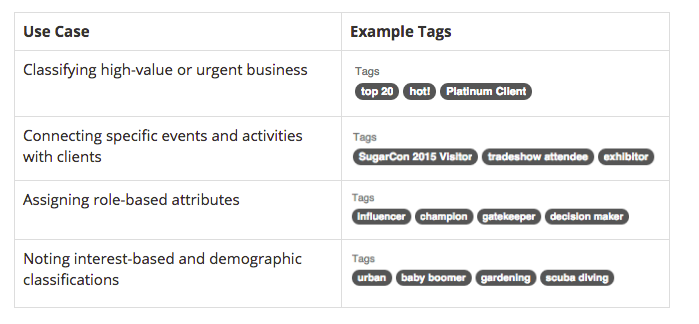 CREATING TAGS VIA RECORD VIEW
Open a record in tag-enabled module. Scroll down and look for the "Tags" field. Simply typed in the desired keyword, then click the "Save" button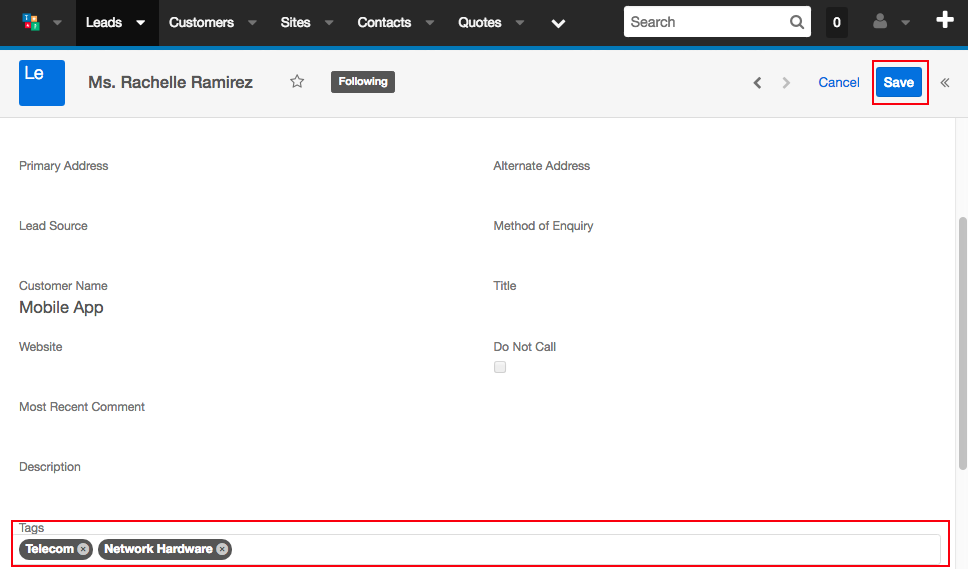 Source:
Sugar CRM Support Site
http://support.sugarcrm.com/Do...
October 25, 2018