GLOBAL SEARCH
Use global search if you want to search the entire database of your Fieldmagic Instance. The global search bar is located within the menu bar. Simply type a keyword then it will display all the relevant results.

Once you type a keyword, it will display the first 5 results. Hit the Enter key to view all the results or click "View all Results":

You can also search per module by clicking the arrow down beside the "All" as below: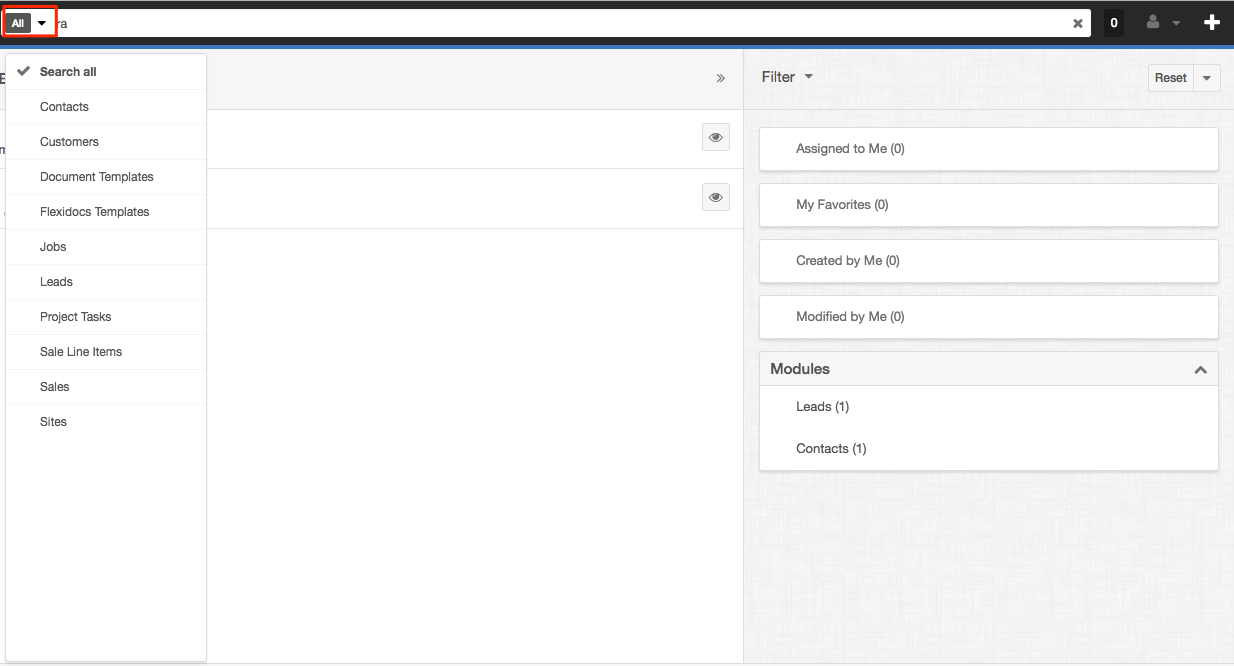 Or click the modules and fields at the right pane of the search result. You can select more than one module and fields for filtering: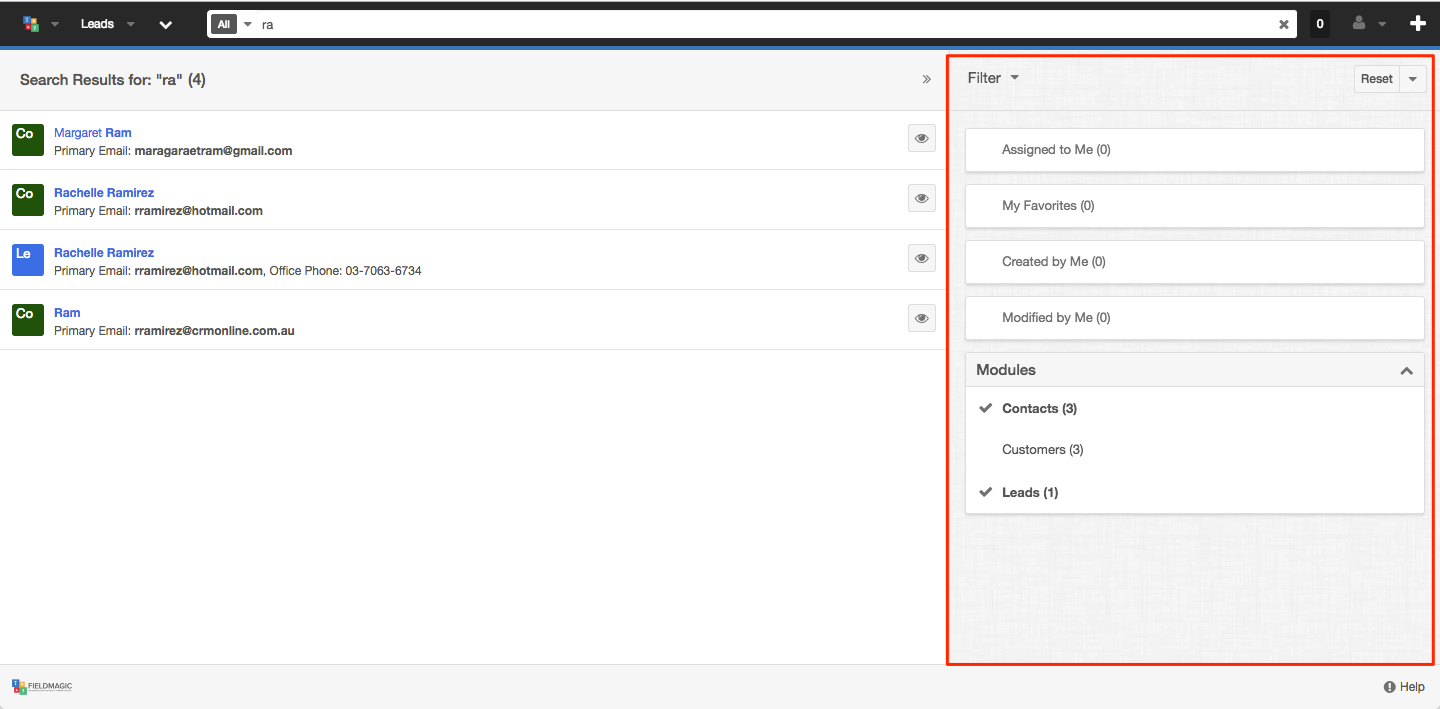 By default, not all fields are enabled for search, only specific fields in Fieldmagic are searchable. 
Note: All email addresses (e.g. primary, secondary) in the record are included in the search. Primary email addresses have a higher relevance compared to the other email addresses for search results.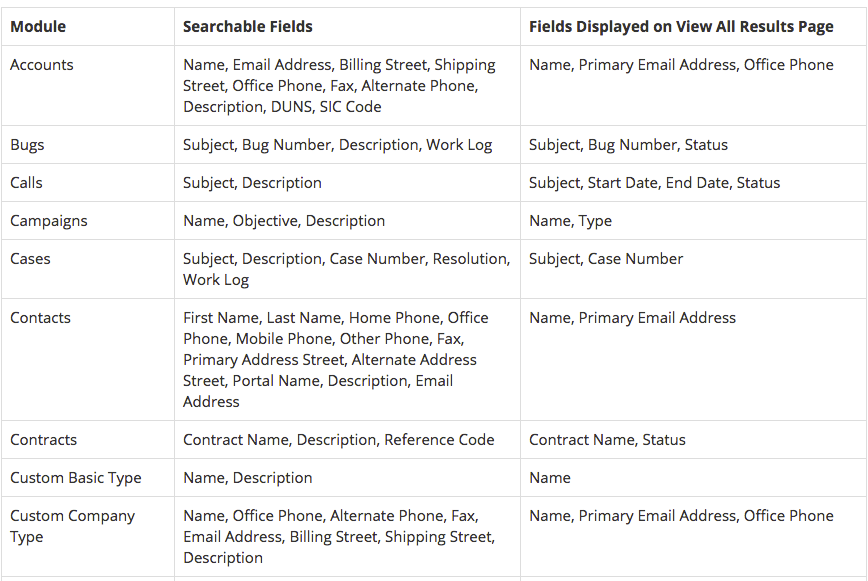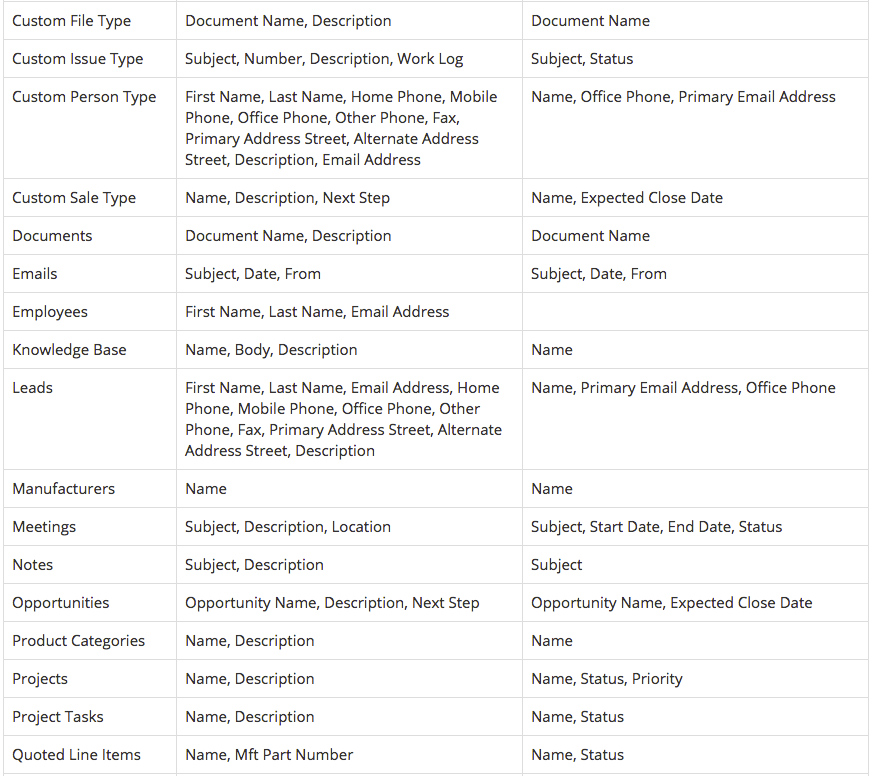 OPERATORS
To narrow down the results of your searches, you can use the following operators for advanced search: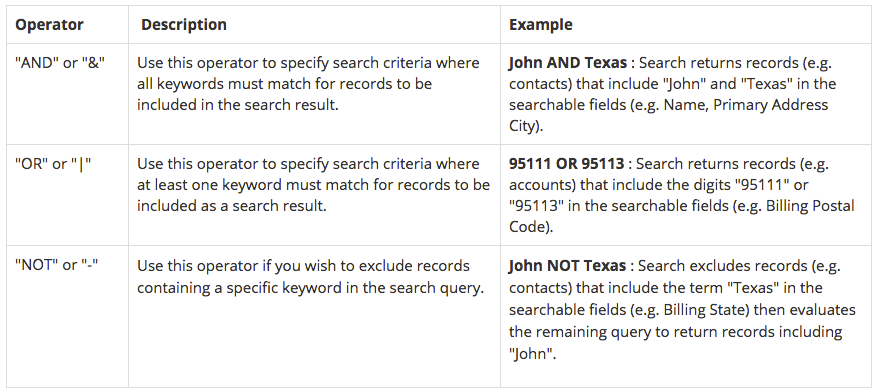 Source:
Sugar CRM Support Site
http://support.sugarcrm.com/Do...
September 18,2018