You can share job notes to clients in a few simple steps. When clients open a job record, they will be able to view and download these available notes. 
HOW TO DISPLAY JOB NOTES IN PORTAL
Open the job notes in your desktop. Simply check the "Display in Portal?"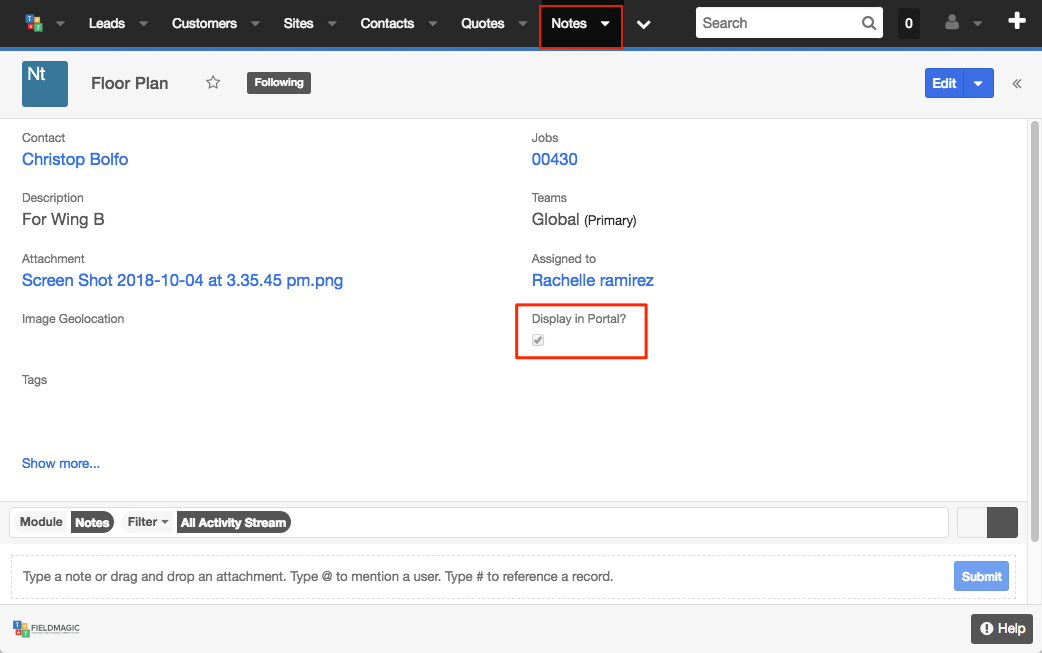 When the client accesses the portal and opens that job, by simply scrolling down these notes will be displayed there. Notes are found at the bottom of the job details.