HOW THE FIELDMAGIC AUTO-SCHEDULER WORKS
Auto scheduler works by setting scheduled start dates and times for site jobs. For instance, in site A all your maintenance jobs have the same time and happen every nth  period. Instead of repetitively scheduling these jobs, Fieldmagic allows you to set at an auto-schedule frequency for these jobs. 
Note: Auto-schedular is not applicable for maintenance with daily and weekly periods, only Monthly Period and above. 
AUTO-SCHEDULING
Navigate to Sites. Open the desired site by selecting it in the list or searching for the site by address, or by site name (ie %XYZ). Once you have opened the Site, scroll down and check the "Enable Auto Scheduler" option.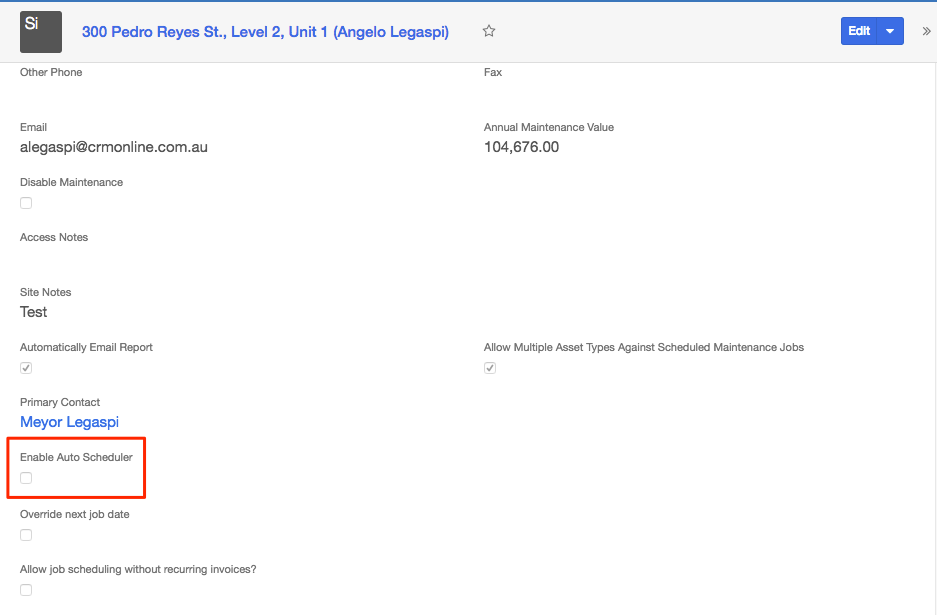 When you check the box, you will be asked to select a "Job Start Time." This will be the start time of all the maintenance jobs scheduled under the selected Site. The date of the maintenance will depend on the period of the maintenance.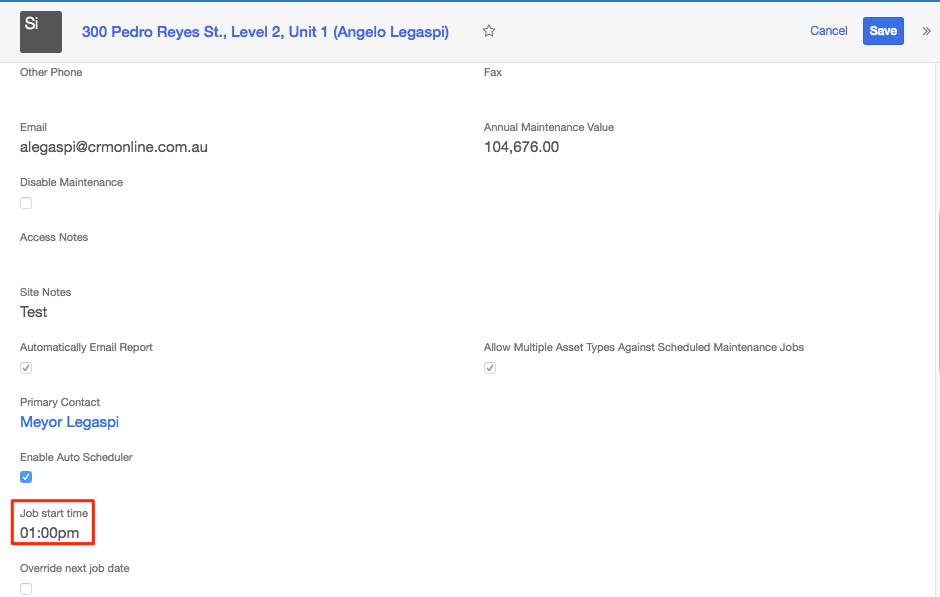 SAMPLE
Today is August 18 and we have created the following maintenance:

So every 17th of Month, we will see it on the  "Schedule Maintenance" module when we click the "Generate Jobs" function.  With auto-scheduling turned on for that Site it will also schedule the job following the "Job Start Time" in the site. The status of the job will automatically become Scheduled.
If there is no "Default Technician" for the maintenance period you set up under the Site, it will be scheduled to the user "unassigned" for you to drag and drop the job to a technician manually. 
OVERRIDING NEXT JOB DATE
Aside from the frequency you can also specify to which week and day of the month should the maintenance be done. Simply check the "Override Next Job Date":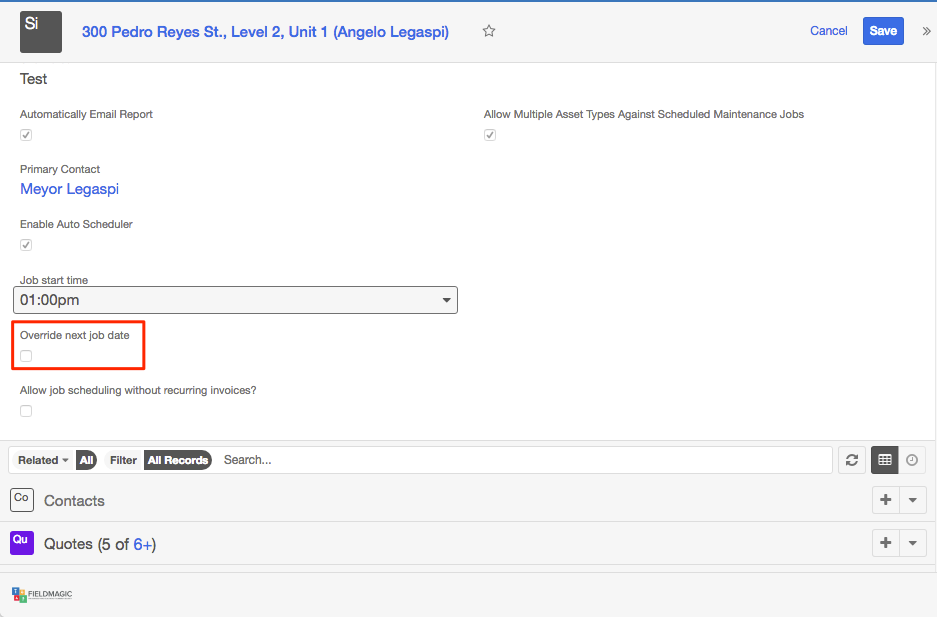 Select "Day of the week" and  " Week of the Month":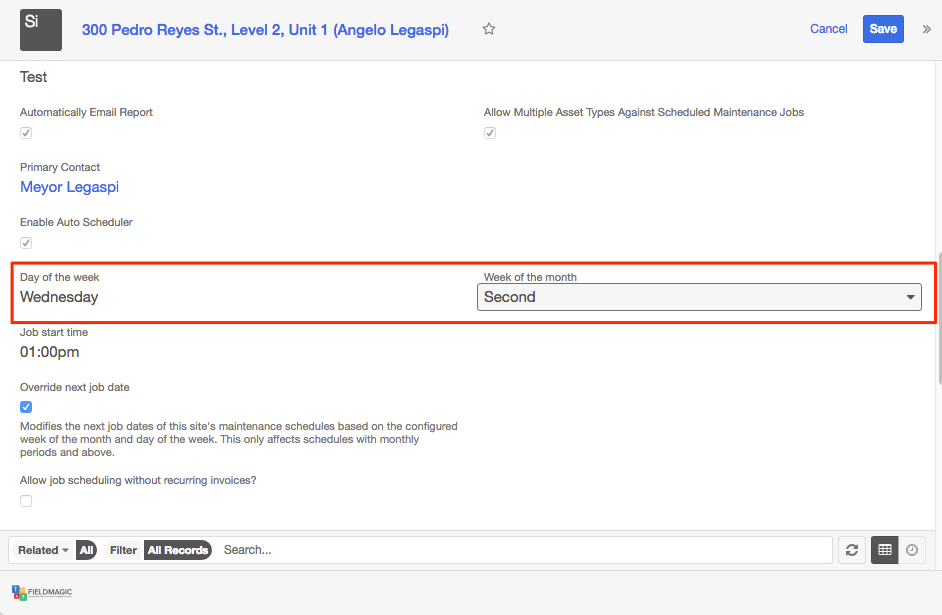 Considering the sample maintenance ,supposedly the next job date will be September 18 but when you override it , the next job date will be September 12 based on the rules you defined under your Site: 
MAINTANCE WITHOUT RECURRING INVOICE
By default in Fieldmagic a recurring invoice is required to generate a job in the Schedule Maintenance Wizard . However, this can be changed when auto-scheduling. Check the "Allow Job Scheduling without Recurring invoice" within your Site to allow Jobs to be scheduled without a recurring invoice having been set up.