HOW TO EXPORT FROM A LIST VIEW
Navigate to the module to which you are going to extract records. Go the the list view then check all the records you want to download. You may also mass check the records using the checkbox at the uppermost part: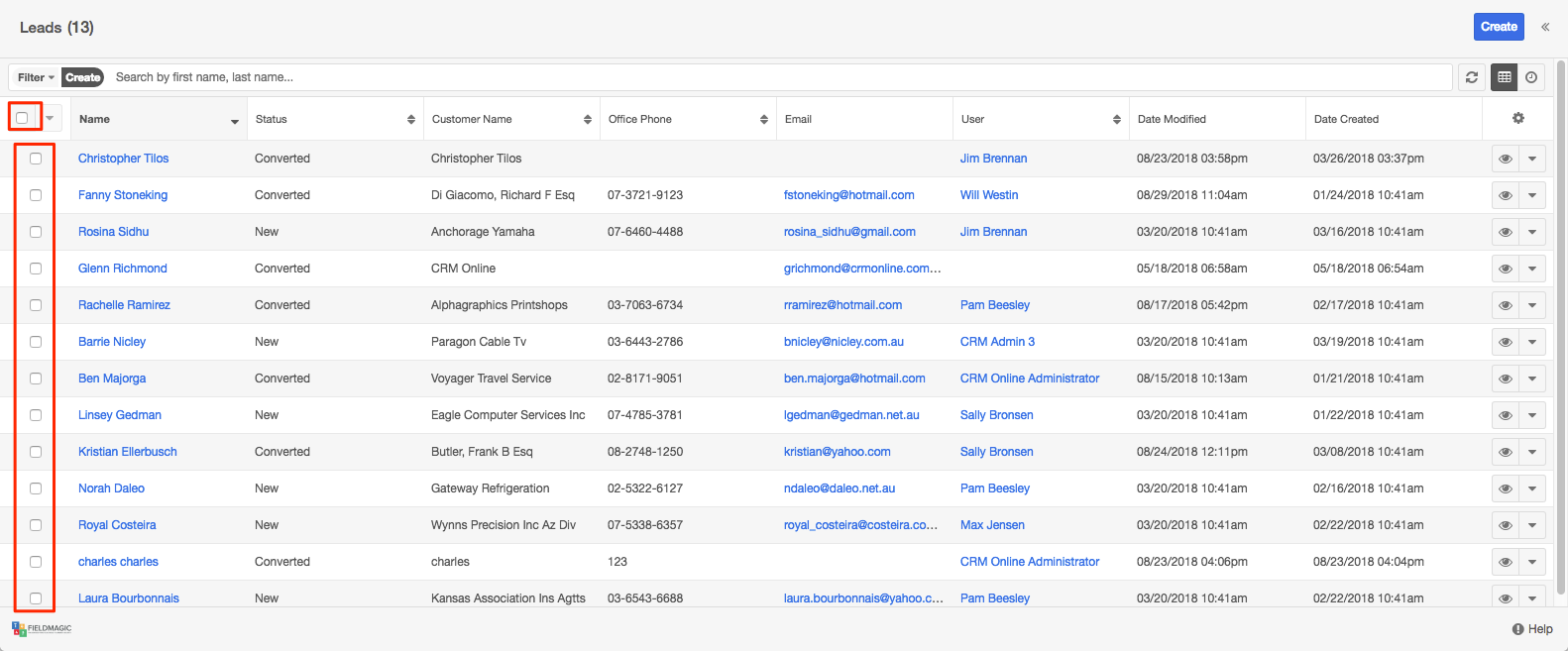 Click the arrow-down beside the mass action and click "Export":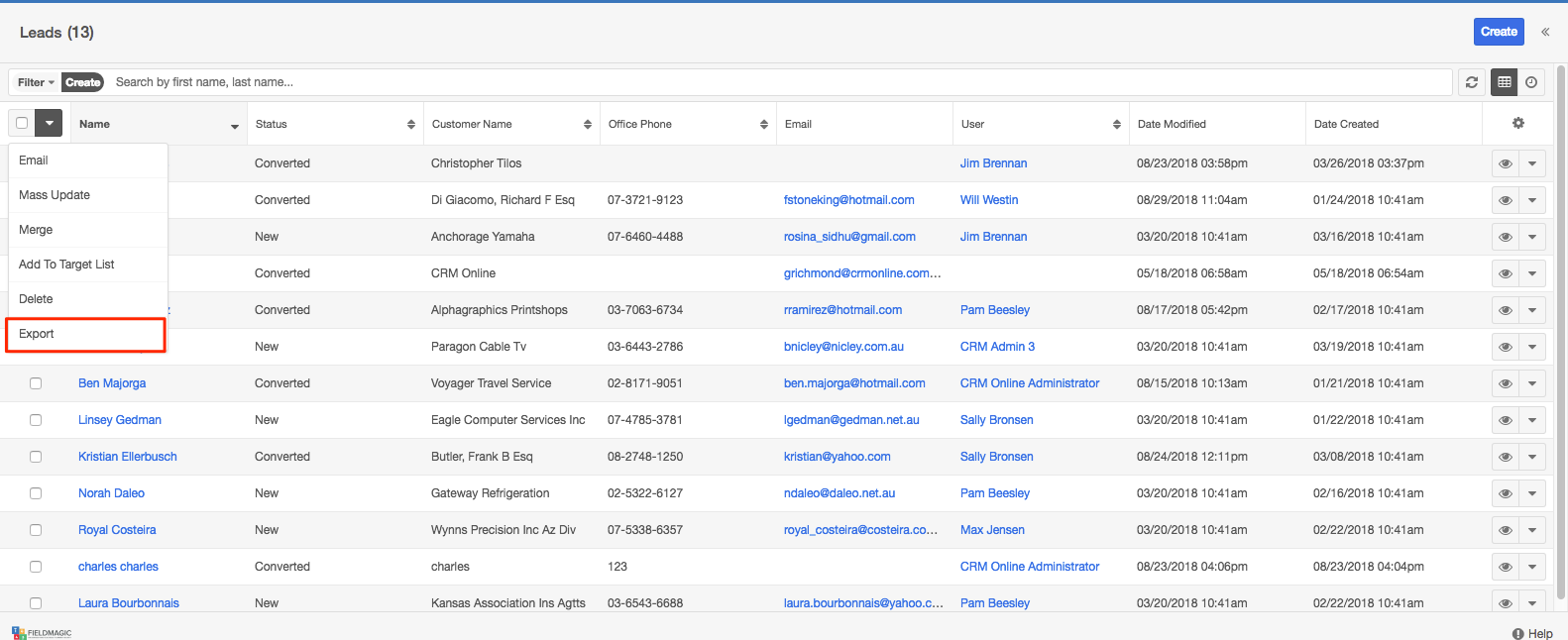 Select the Folder where you want to save the file then click Save.The CSV file will be downloaded and can then be read and manipulated as necessary. All the fields for the selected module will be included in the file.