CONFIGURING A LEAVE CATEGORY
Navigate to Administration, click "Configure Leave Categories"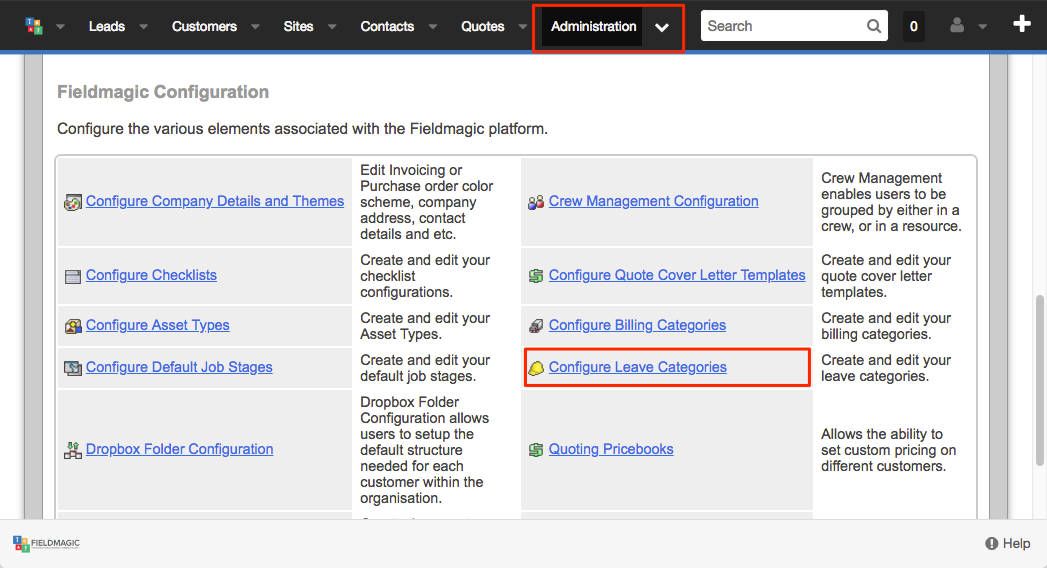 You will be directed to the "Leaves Categories" List View. Simply click the "Create" button to create a new category of leave: 

Fill in the necessary details then click the "Save" button. There will be a prompt message "You successfully created the leave category(name of the leave category)"
Name - The name of the leave category. This is what the users will see on the job scheduler when they apply for leave
Status - Active or Inactive. If the leave is set to inactive, the users will not be able to use that category of leave
Description - Enter a description of the leave, this can include the eligibility, availability and policies for the leave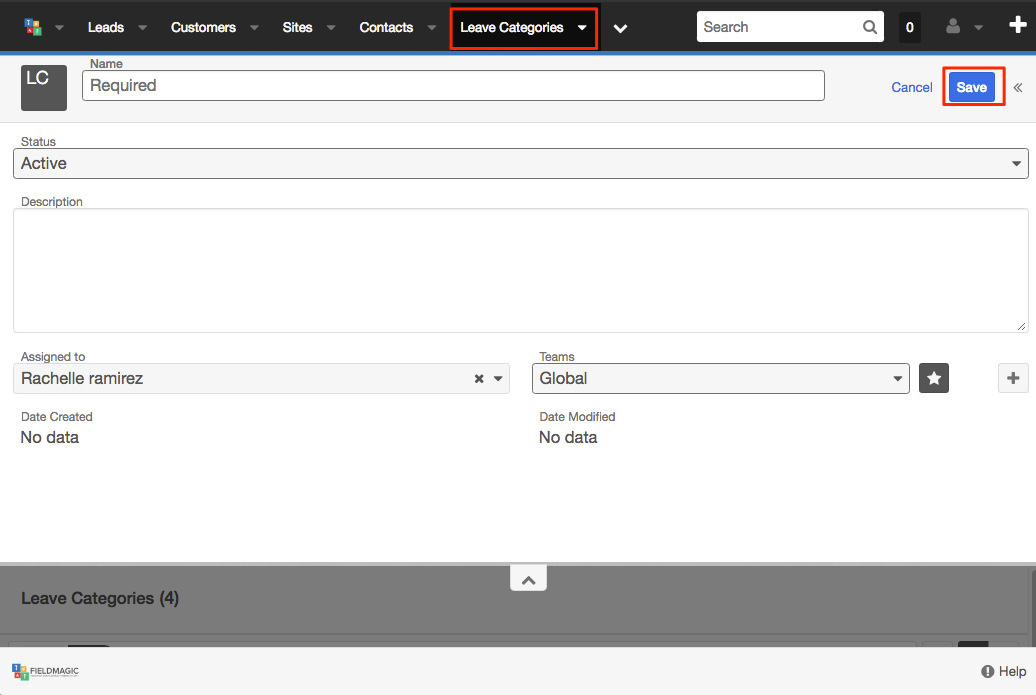 You should also be able to see it in the job scheduler now once set-up: