ASSET SUMMARY REPORT
DOWNLOADING THE ASSET SUMMARY REPORT
The Asset Summary shows the current status of all the assets included in a checklist. To download the report, open a site record and click the "Manage Assets" :
Click the "Actions" then simply select "Asset Summary".  You can download the report or email it, either way it will generate an Asset Summary Report in pdf form: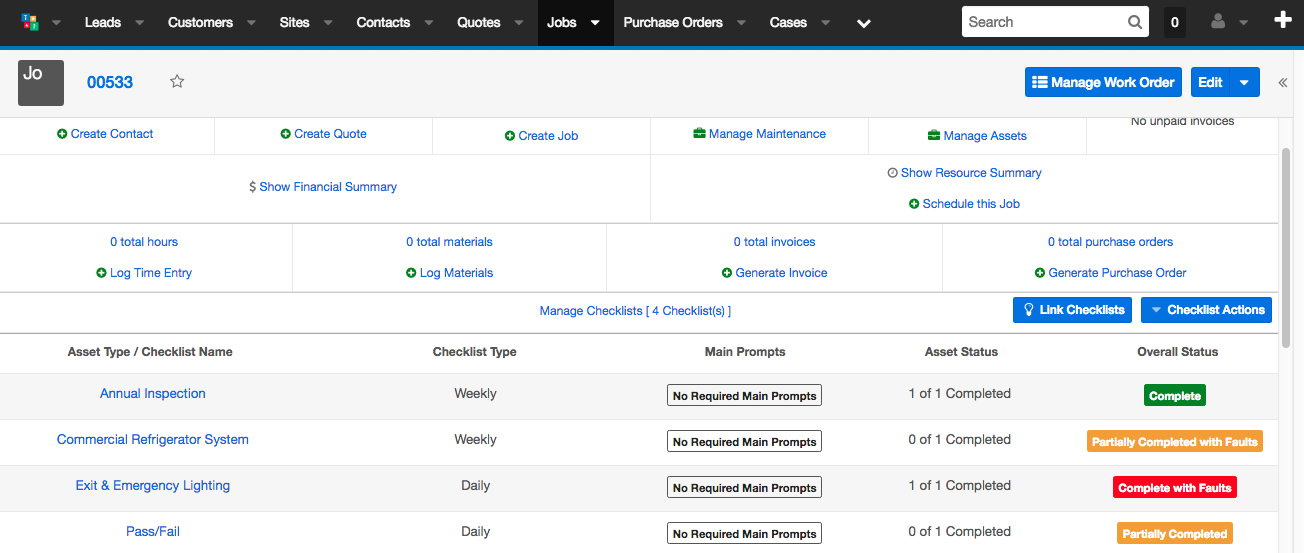 UNDERSTANDING THE REPORT
The Asset summary will display the latest modification on the assets and will only show it as PASS (Green) or FAIL (Red)  and  NOT YET STARTED (white). Anything that has a fault, whether complete or incomplete is considered fail in the summary report. Below is an example of a checklist with all the possible status for an asset checklist:


Generating a report would result in the following: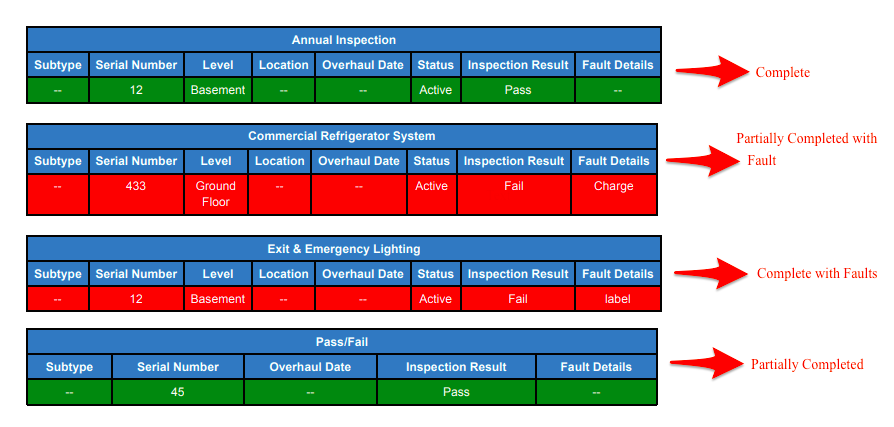 If for instance, the checklist on the asset is not yet started wit will be displayed as follows:

Note: The displayed columns are configurable. Simply open the record of the Asset Type. In the Standard Configuration tab, you will see a field named "Asset Report Fields". Type a field to add a column and click the "x" beside the field name to remove it from the report. Once you're done, click the "Save" button to apply the changes in the report.