CREATING A RECURRING JOB
Navigate to your Sites module. Select the site for the recurring job. In the single view, click " Create Job" as below:
In the type drop-down list, select" Recurring Job":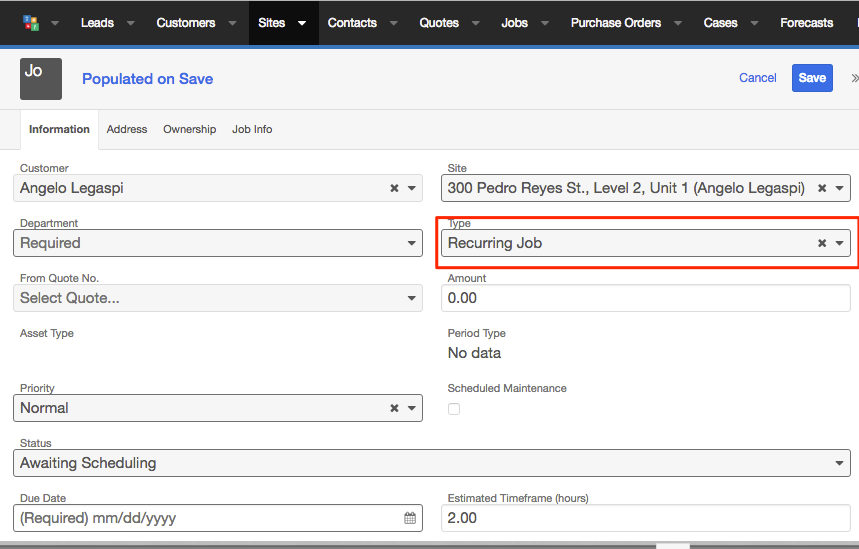 The following fields will be visible but for read only
Asset Type
Period Type 
Schedule Maintenance
These fields are only populated when generating a recurring job from the schedule maintenance wizard, based on predefined planned maintenance.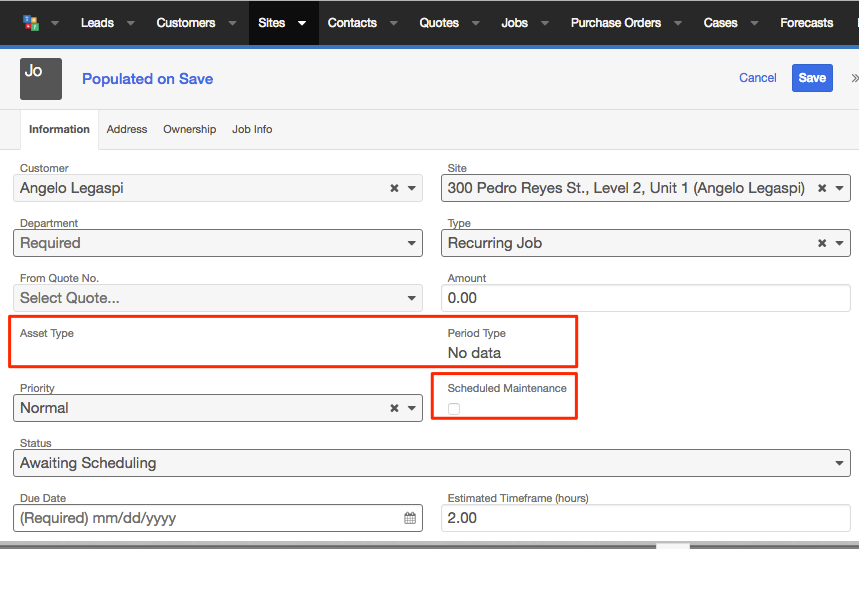 Fill in the other necessary details then click the Save button.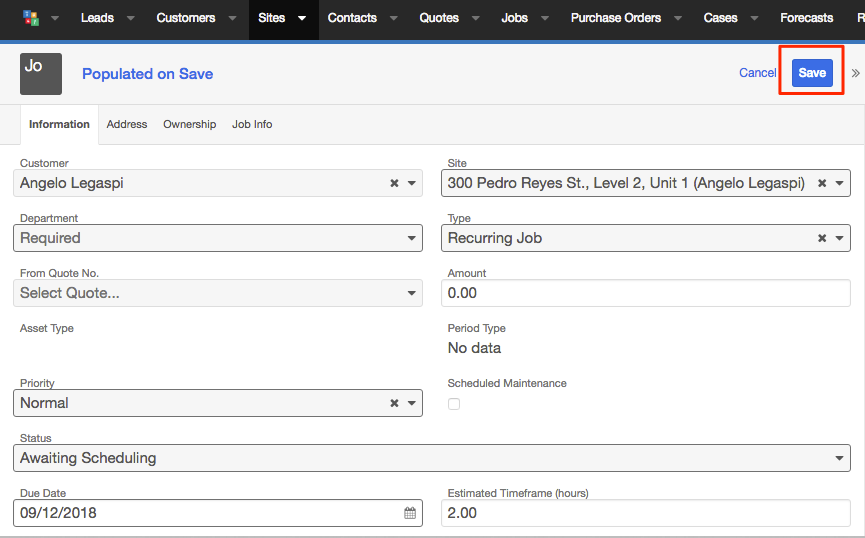 There will be a prompt message " Success. You successfully created the jobs(job number)"