Revenue Forecasting for Sales Reps
As a Sales Rep it's important to understand the total revenue you are generating for your business. What is the overall value of the Quotes that you have generated? What stages are they at? Having a forecasting system in place that helps you stay focused and targeting a set quota makes it easier to aim for those goals. 
Below is a typical forecast for a Sales Rep: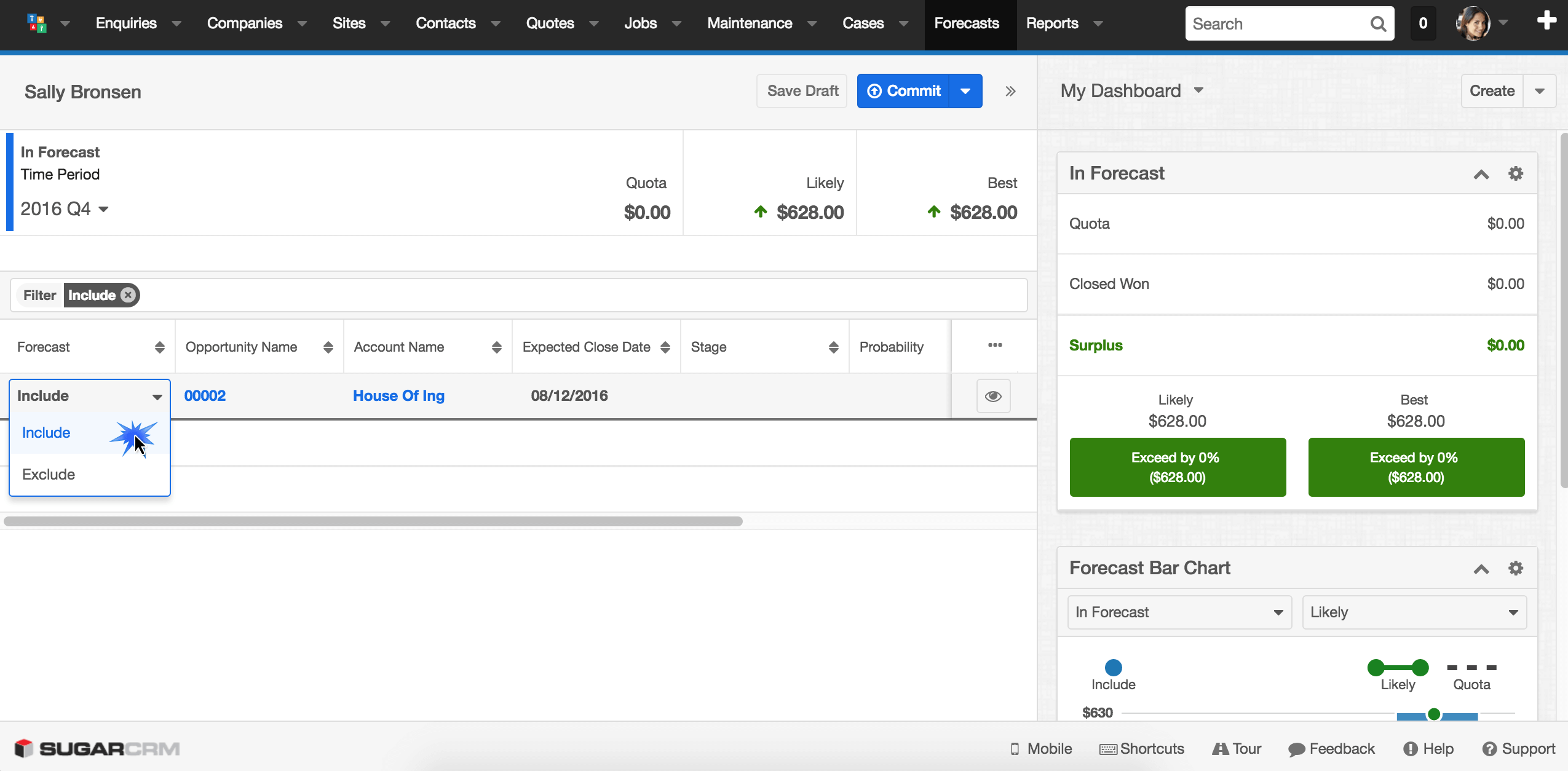 Including and Excluding a Quote from Forecast
Having an accurate forecast is based on two things:
Accurately forecasting an expected close date
Ensuring that only your absolutely most likely quotes are in your forecast
Within Fieldmagic, your Forecasting Module will provide the ability to:
Update the Expected Close Dates of each of your quotes
Include or Exclude a Quote from View. Your excluded quotes are still visible to your Manager, but this will tell him that you are less confident that these will move ahead within the expected time frame you have allocated.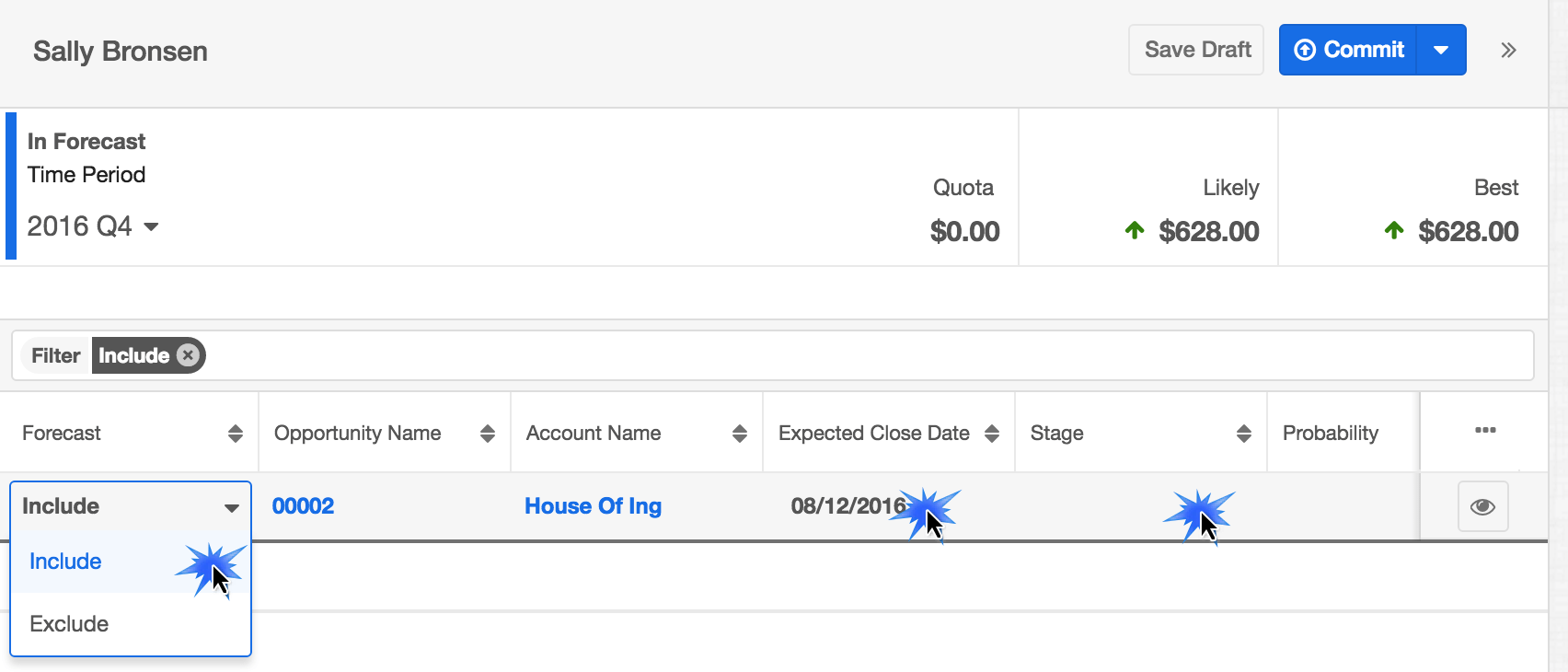 Committing your Forecast
Before committing your forecast there are three things that it's recommended that you update if need be:
Expected Close Date
Whether or not your Quote is included in Forecast or not
The Sales Stage of your Quote
Once the above is done, you can Commit your forecast to your manager as below:

Tracking Your Performance as a Sales Rep
Making sure you stay focused on your Quota is made easier with Fieldmagic's forecasting bar chart. Simply click into the forecasting module to view your current Closed Won Quote Value and how you are tracking with reaching your quota: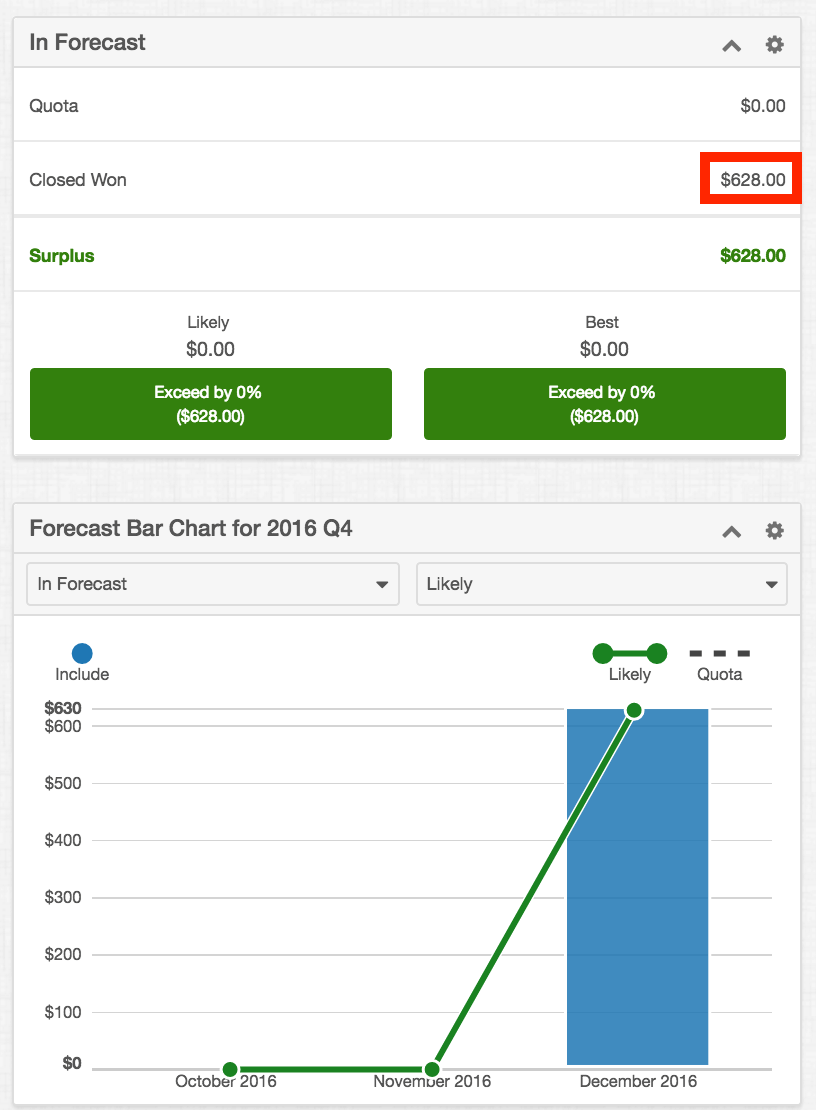 Revenue Forecasting for Managers
As a Manager, sales reps that report to you will be visible under your forecast as below. This will allow you to drill into each forecast and review the quotes that they have submitted. You then have the ability to set a Quote amount for each sales rep for the period, and track how they are performing: