TECHNICIAN GPS LOCATION
Fieldmagic allows you to easily track the location of your field engineers. Simply Navigate to Home then select " Technician GPS Locations". This module displays the jobs in a site and the current location of the technicians
Note: Technicians should On/Enable their GPS or Location in mobile phone. To check if the Technician GPS Location is "On", it should  be displayed in the Fieldmagic App Longitude and Latitude.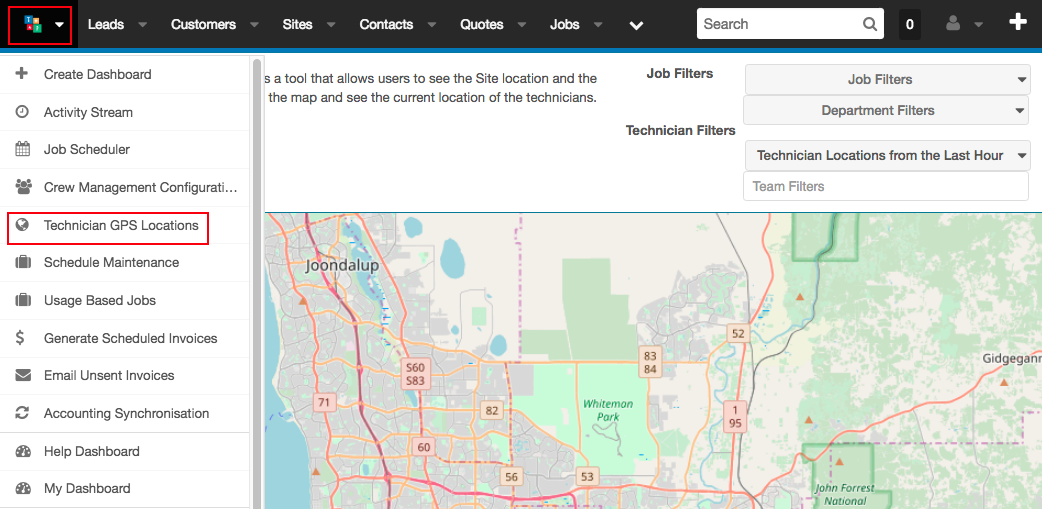 You can filter the map by job and technicians. Simply select a category in "Job Filters" and "Technician Filters" then it will automatically populate the map accordingly.
Job Filter- This will display the jobs based on the due date
Technician Filters- This will display the location of the technician for the last x hour
Note: By Default, there will be no job displayed on the map. You need to select first a job filter to view the locations of the technician.