UNDERSTANDING USER TYPE
Users are individuals who are authorised to access your Fieldmagic instance. They can view, edit, update , and delete records depending on their user role (permissions). The User Management Module allows the system administrator to create, edit, activate, and deactivate the profiles of all the users.
In Fieldmagic, there are four types of users:
Regular user - Most of your employees will be a regular user if they are in the office. These users can access most of the modules in Fieldmagic and have the ability to perform basic functions, just enough to support their day-to-day task. Their permission can be further restricted or lifted using Teams and Roles.
System Administrator - This is a required type of user, you must at least have one system administrator also known as admin. Admins can access to all the records inside your organisation.They can create users and edit system settings.
Group User - They cannot log-in to Fieldmagic, this type of user is used for inbound email group mailboxes and assigning records to a non-specific user. For example, you can assign all the new leads to a group user called "Sales Agent".
Portal API User- This is the same to Group User except that it is created specifically to communicate with the server using the Portal SOAP API functionality. 
CREATING A USER
Go to the Admin module then click User Management: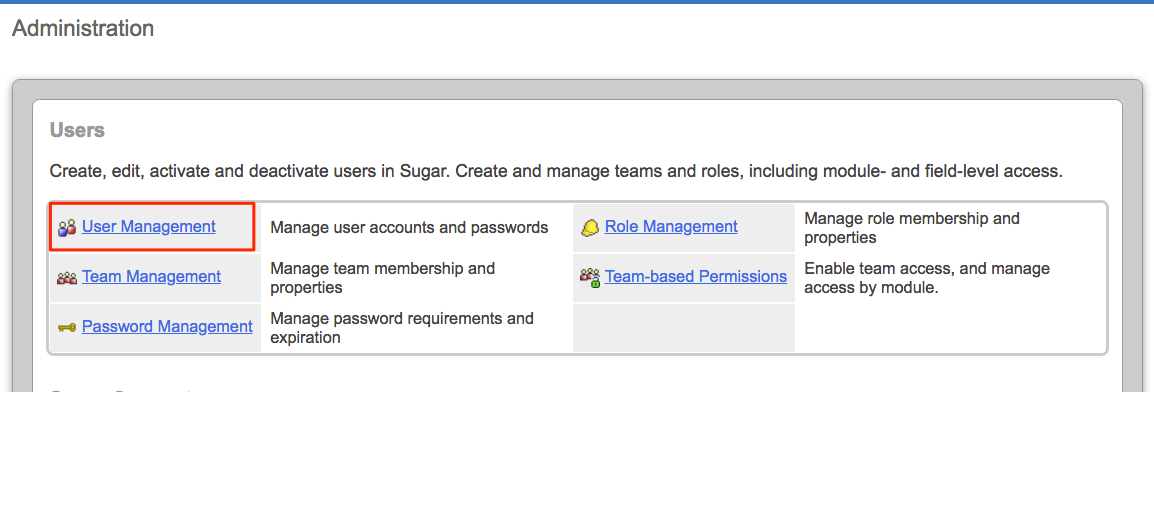 REGULAR USER AND ADMIN
Select Create New User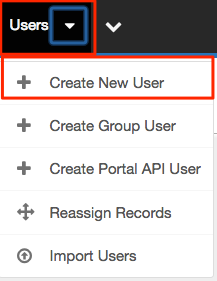 Fill in the necessary details then click Save
User type- use the field to assign the user as regular or system administrator
Status- Marking the user inactive will prevent the user from accessing your instance. The user will not be able to log-in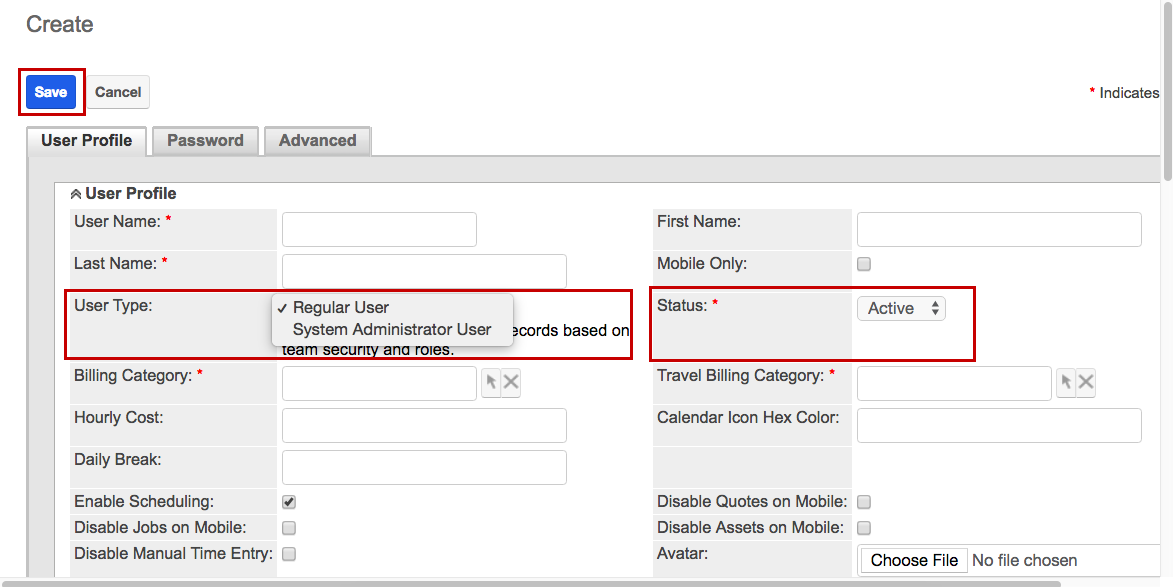 If the system-generated password not enabled in Password Management, there will be a password tab beside the user profile. The administrator can manually enter a password for the user under this tab and provide it to the user. Then click Save.
Note: Make sure to follow the required format to successfully save the password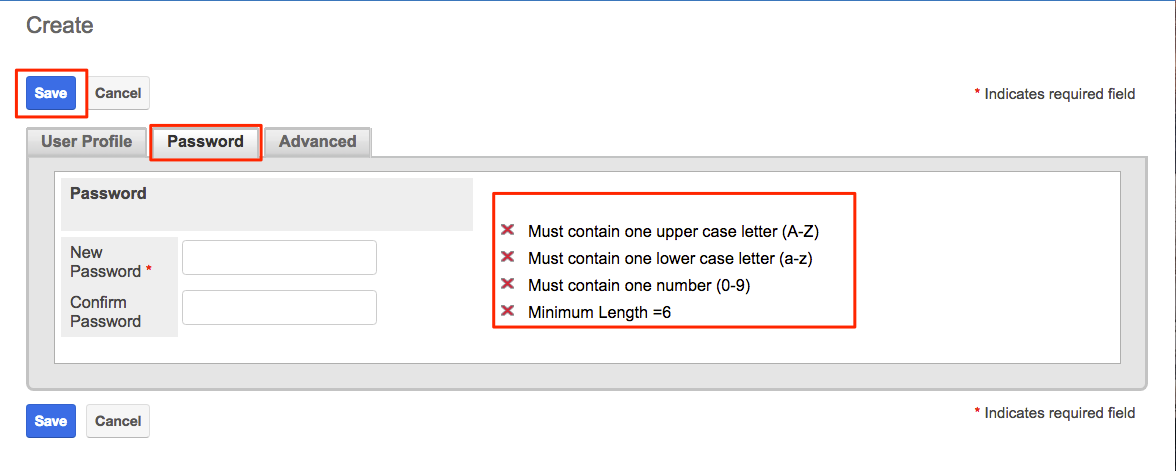 GROUP USERS
Select Create Group User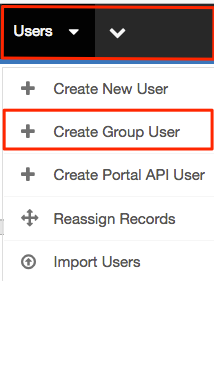 You will be directed to create record form. Fill in the required fields and then click Save.
Email Address - Mark "Reply-to" if any automatic notifications from Field Magic will be sent to this address.If your organisation has a group inbox or alias for a team represented by the group inbox, you can add the email address  so that all the notifications will be sent to the entire team.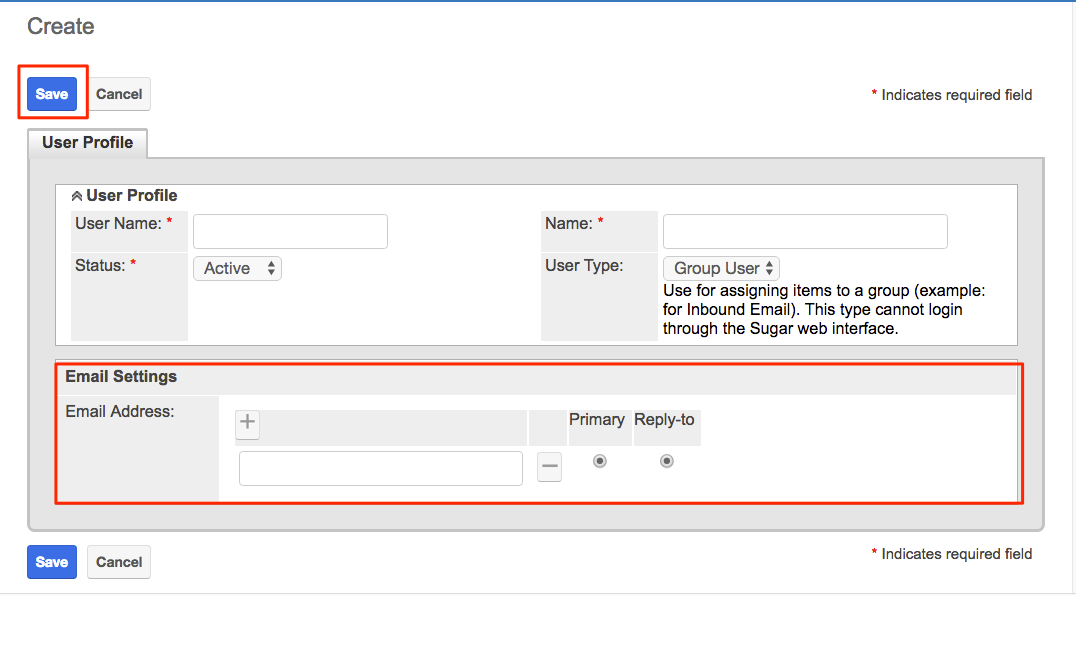 PORTAL API USER
Select Portal API User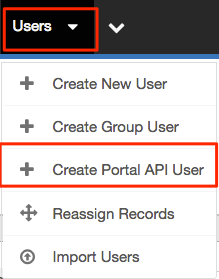 Enter the user details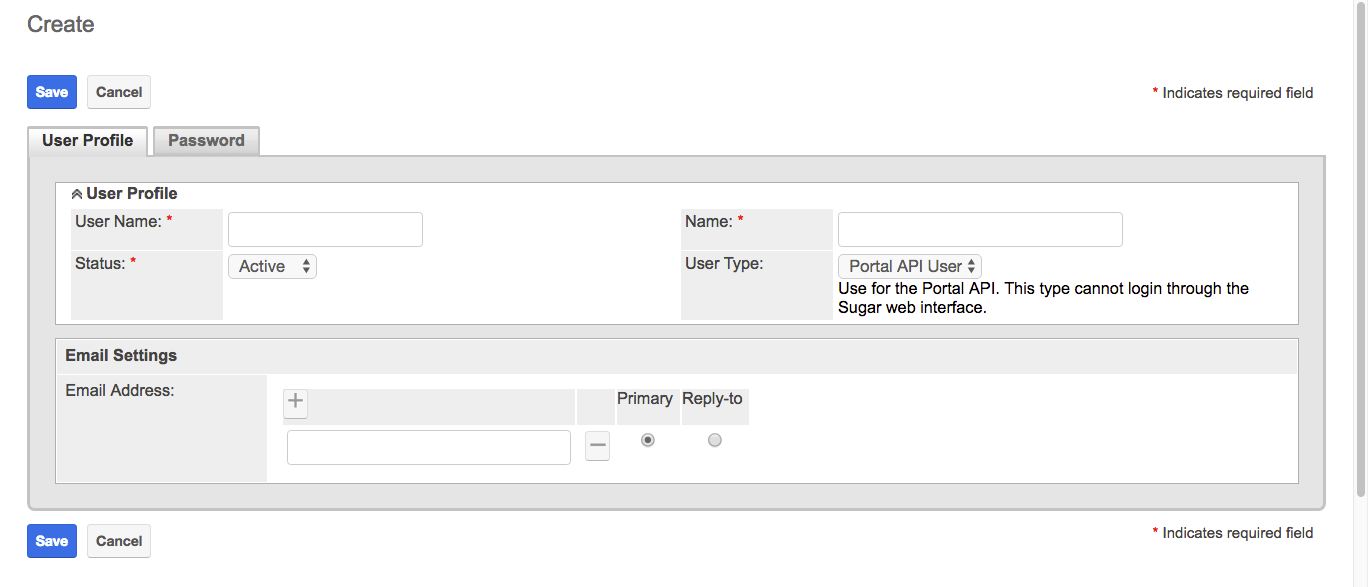 Click the Password tab, enter password then click Save.This password will be used to log in to the API for this user.