XERO INTEGRATION
Fieldmagic allows you to easily integrate with Xero Accounting Software. Once connected, the following data from Fieldmagic will sync to Xero:
Customer
Supplier
Supplier Invoice
Invoices
Recurring Invoices
Invoice Line Item
Maintenance Asset Type
Note: For Line Items, the name of the item will not be synced since Xero has its own inventory. Other necessary details such as description, quantity, unit price, discount, tax rate and amount will be passed to Xero.

The diagram below shows how data is synced to Xero. Customer and suppliers will be passed to Xero Contact records. Supplier records can be found in Xero Purchases. 
For records that are related to invoices including the products/services/asset types attached to these invoices, these will be passed to Xero Sales records.

Accounting Synchronisation Wizard
Navigate to Home. Click the arrow down beside the fieldmagic icon, then select "Accounting Synchronisation"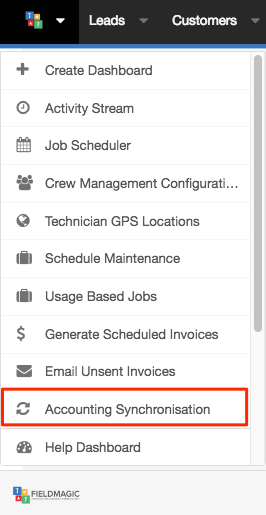 This will redirect you to Accounting Synchronisation Wizard. This will display all the sales and supplier invoices ready to be sync with your Accounting Software. Simply check all the checkboxes beside the record you want to sync then click the "Synchronise to Accounting". If successfully synced, there will be a prompt message "Successfully synchronised the selected items to Accounting Software."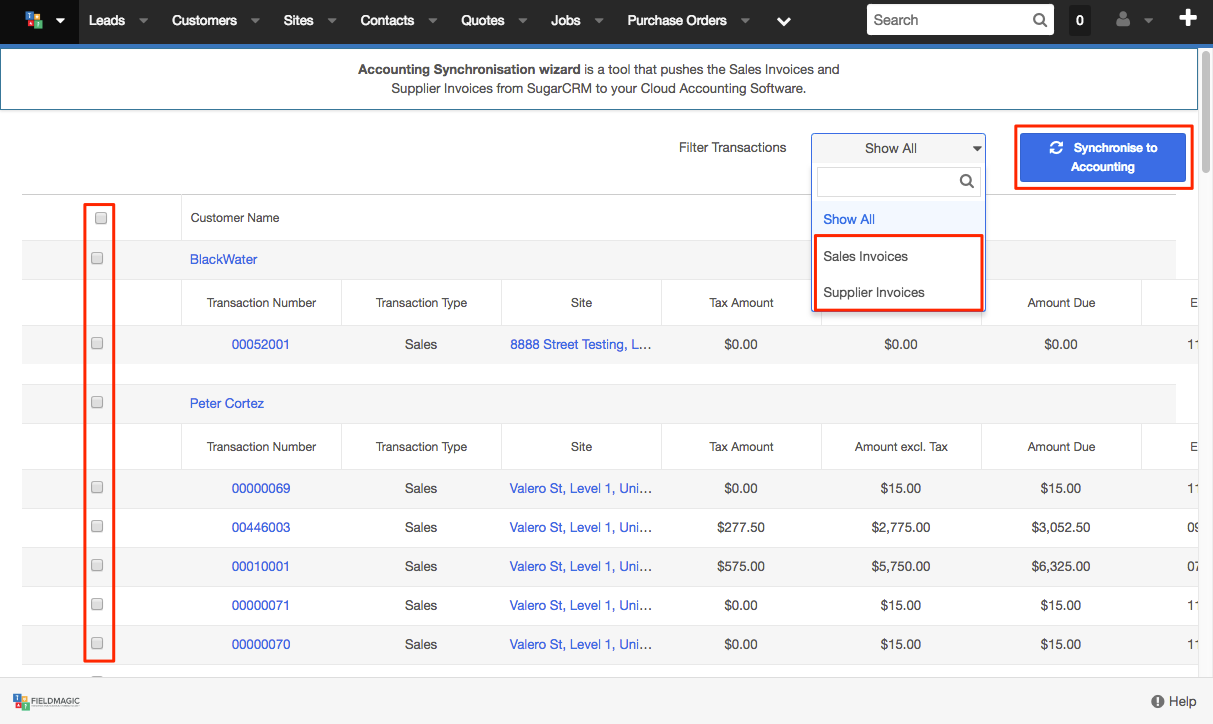 Connecting to Xero
Upon clicking the "Synchronise to Accounting" in the steps above, the selected records will be synced to the selected Accounting Software for that record.
Supplier Invoices to Xero Purchases
Open the Supplier invoice record then select your organisation Xero account in the "Company File " field: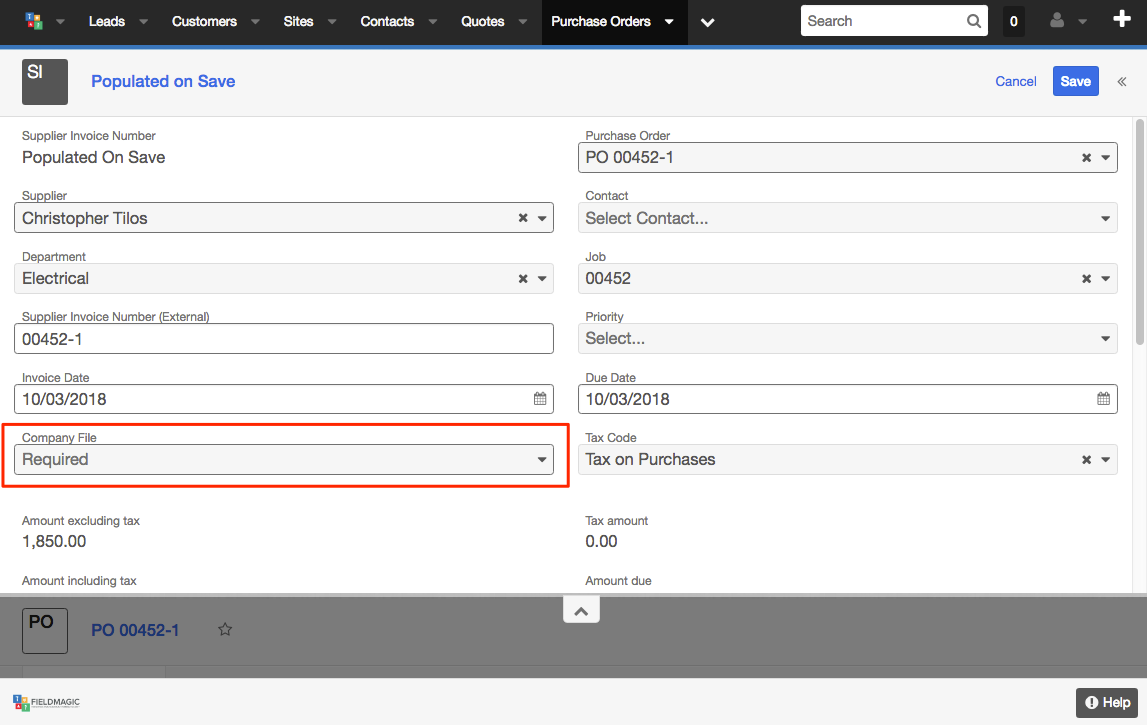 Invoices
In supplier invoices, select your organisation Xero account in the "Company File " field: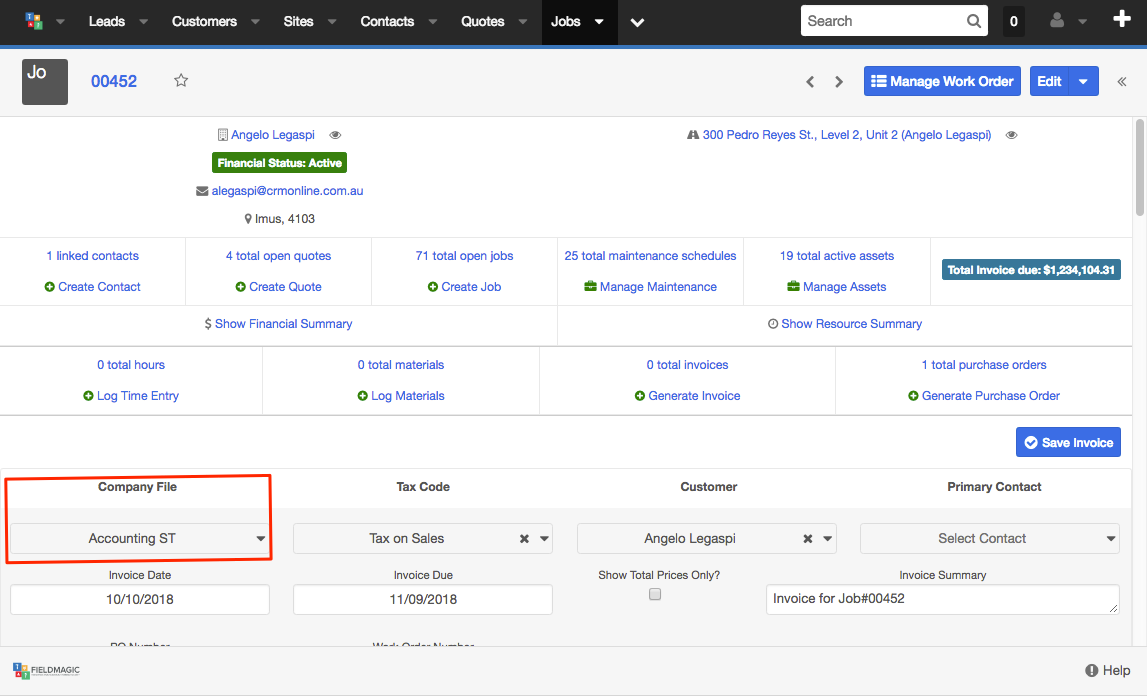 Recurring Invoices and Asset Types to Xero Sales Records
In the invoice record, select your organisation Xero account in the field "Accounting Configuration":