Share on your Social Network
Jan 27, 2017
by Glenn Richmond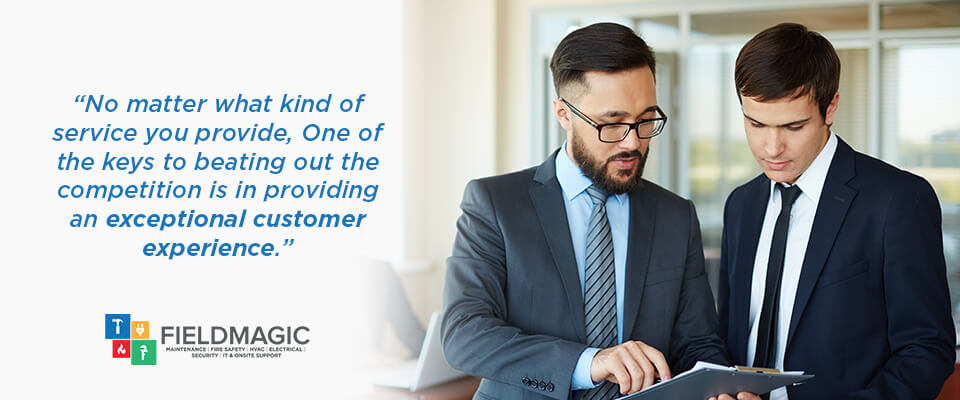 No matter what kind of service you provide, one of the keys to beating out the competition is in providing an exceptional customer experience.
In today's competitive market, enhancing customer experience should be a priority for every business, but providing a great customer experience means much more than just answering the phone and offering a help desk. More than anything else, it involves creating a customer centric culture and part of this is providing your clients with the tools they need in order to achieve success within their industry.
Here are three ways you can use technology to provide a customer experience that will help you succeed against your competition.
1. Invest in cloud technology
Creating an exceptional customer experience is vital in today's constantly evolving world. Cloud technology and Cloud CRM in particular, empowers your organisation to enhance and shape your overall interaction with your customers. We will take a look at two key cloud technology solutions that can be used in shaping a good customer service perception. 
Proactively Engage with your Customers
Let's start off with considering what systems are generally best suited to drive efficient issue management: Customer Relationship Management (CRM) systems. First, a general definition of what a good CRM is - it's essentially a database with strong reporting, good workflow automation tools, and integration capabilities. Now most good CRM systems on the market today will combine strong account management processes with customer service tools, allowing you to capture, followup on and drive the resolution of customer issues and requests. More importantly, a CRM allows you to drive well defined customer engagement processes and measure and report on how successful those processes are.
By creating repeatable customer engagement processes, and having internal KPIs in place that drive off your CRM data, we can begin to monitor and improve on these metrics, and ultimately improve the customer experience. 

Provide Customers with Relevant Information at the Right Time for Them
Ever had your car coming up for it's service and received a gentle reminder that you need to make a booking? This is a good example of technology in use. A common practice in best utilising SMS alerts, is to trigger these automatically. 
Let's look at another example. This time let's use the example of a Fire Services business that provides Inspection and Testing services for their clients. One of the challenges for strata companies to manage is ensuring that all of their sites are compliant. The fire services company can leverage a platform such as Fieldmagic to provide 24 hour access to maintenance schedules, inspection history and faults found, quoted and fixed via the customer portal. This reduces the need for paperwork for the strata company and provides a much stronger customer experience.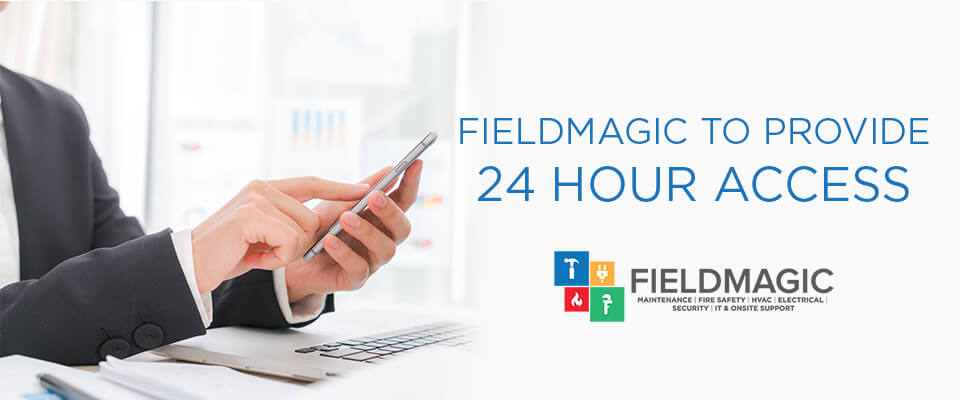 2. Self-service is King
The age of the self-service portal.
70% of customers expect you to have a self-service portal, and according to Gartner, by 2020 it's expected that a whopping 85% of customers will interact with businesses without any human contact.  
The emergence of self-service has meant that information is now quicker to access than ever before. Think of things like your health insurance, mobile service plan and bank account, and chances are you have a login that allows you to access and process requests when you need to. Simple. Only a few years ago, you'd need to physically drive to your bank to process a transfer, visit your health provider to lodge a rebate, and call up your mobile service provider to adjust your phone plan. Not only was this more inconvenient, but it took value time away from our days. 
In today's modern cloud connected world, self-service is king. It significantly reduces the administrative overhead a business would typically see as a result of human-to-human requests, that in most cases result in inefficient and longer lead times for customers. Let's take a commercial field services business for example: Plumbing. A lot of the time, plumbing jobs and maintenance work on-site happens routinely. A customer portal for your customer could add value by allowing them to view the status of their in-progress work, view their invoices, view past resolved issues, and also allow them the ability to request additional work, log new issues and live chat with your team. This instant access to information adds to the overall customer experience with your business. There is more clarity and openness in the services provided, and an efficient way of lodging requests. Further to this, it sets you apart from the competition.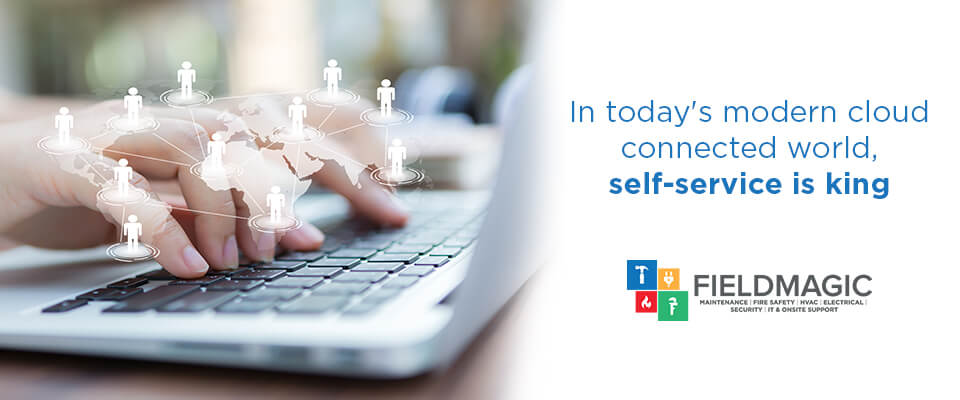 3. Measure Satisfaction
A sure way to improve your overall customer service is to capture your customers' feedback on the key areas you'd like to measure, report on your findings across your customers, and analyse where improvements can be made to improve your overall delivery of services. 
It's useful to centralise this sort of information as well, so if you have a CRM system in place, finding a tool that integrates well with your system will give you the added benefit of understanding the satisfaction levels against each customer in your CRM. You'll want to ensure your larger accounts are monitored closely, so satisfaction levels are an indicator where sentiment is currently at.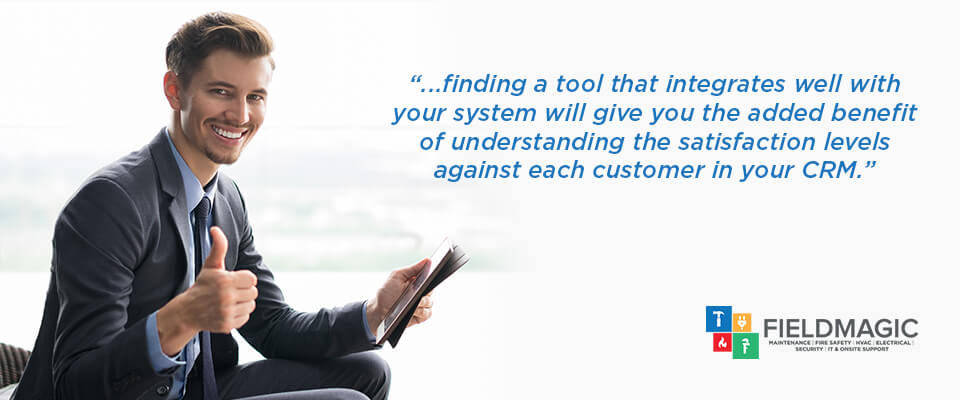 Like the article? Share it with your colleagues!