JOB STAGES
Job stages can help you manage project job easily. Project jobs goes through a series of stages before completion, with the "Job Stage" field you can easily mark to which job stage the expenses were incurred.
Note: Job stage field is only visible for jobs with type "Project"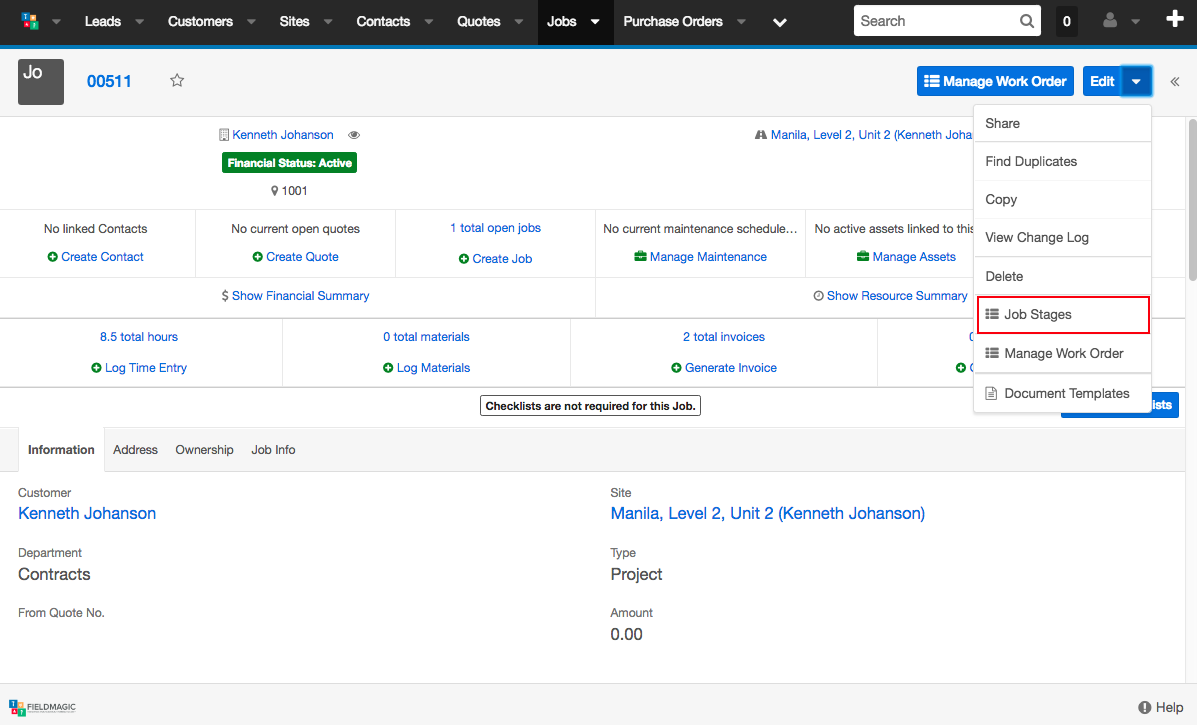 There are two ways to create job stage
Using the Job Stage wizard
Converting Quote to Variation
CREATING JOB STAGE VIA JOB STAGING WIZARD
To access the job staging wizard,open a job record then click the "Edit" button. Select "Job Stages":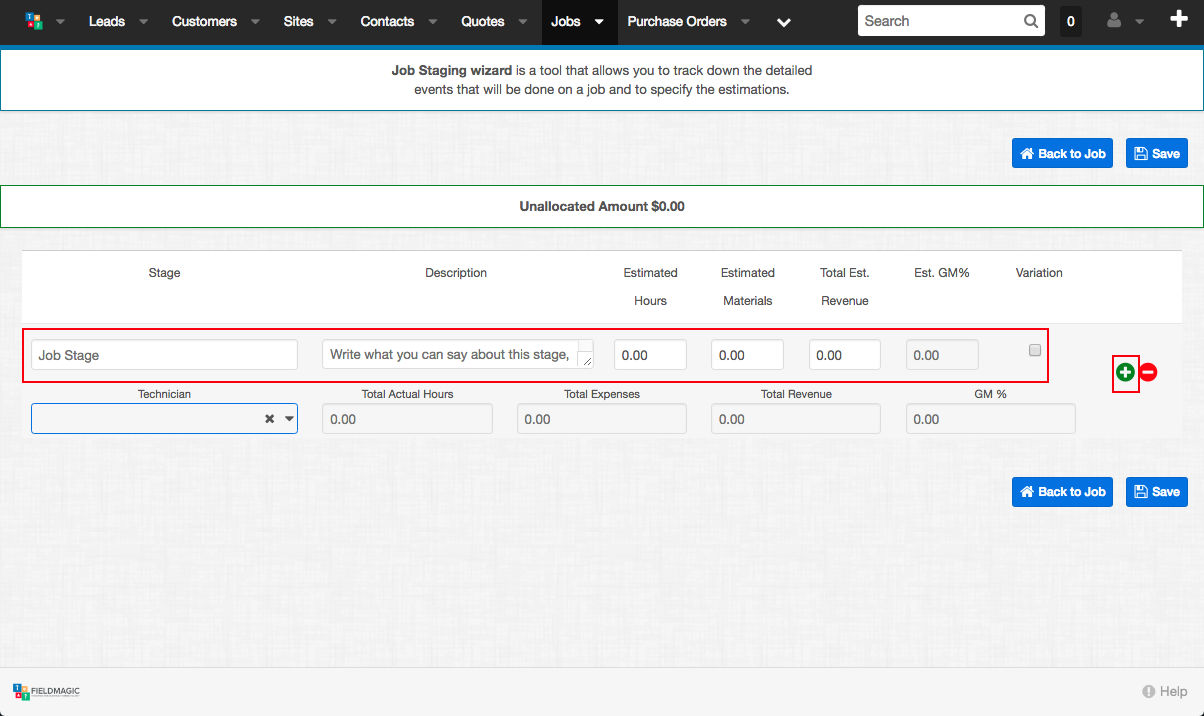 Fill in the necessary details in the first row. The second row are auto-populated. Click the  green "+" to add more job stage. You can also remove it by clicking the red "-" icon.
Job Stage -Enter the name of your job stage. This will appear in the dropdown list for selecting job stage
Description- Define the job stage
Estimated hours- Enter the estimated total working and travelling hours for the stage
Estimated materials-Enter the estimated total amount of materials that will be used for the job
Total Estimated Revenue-Enter the total estimated revenue for the job stage
Estimated Gross Margin- This is auto-computed
Variation- This will be auto-checked if you are going to create a job stage via quote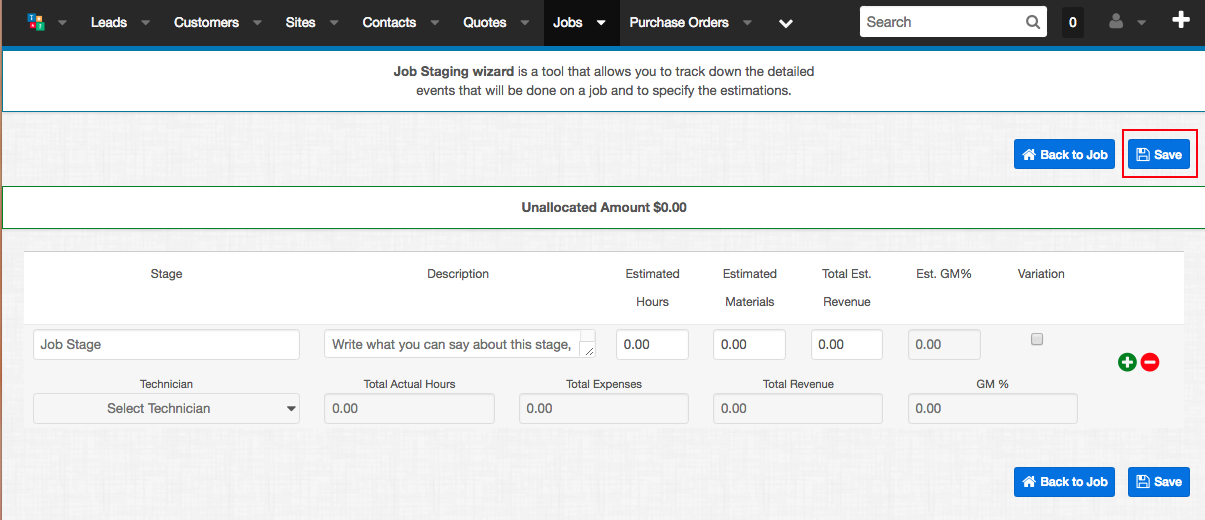 CREATING JOB STAGE VIA QUOTE
Open the job quote. In the single view, click the "Convert to Variation"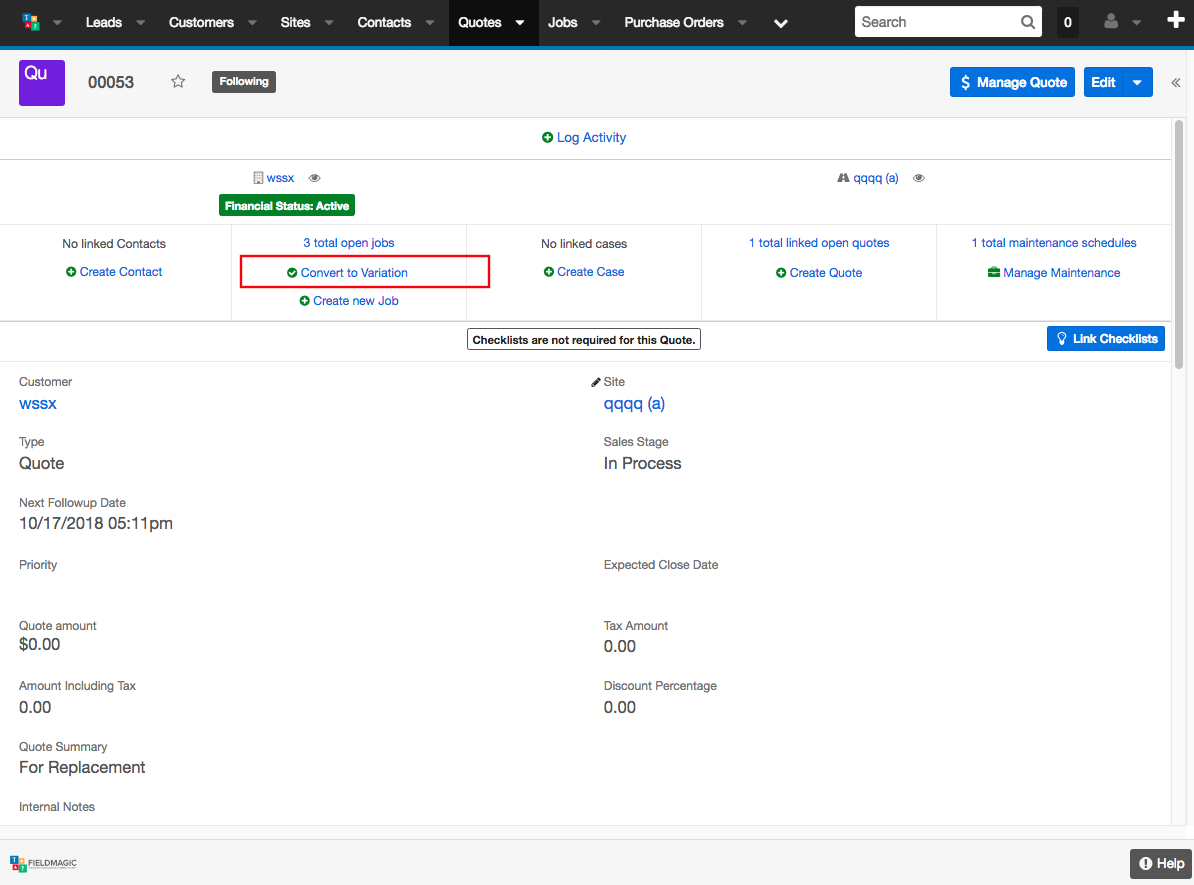 You will be redirected to Job stage Wizard. You will notice that the first row has been filled in based from the quote origin, simply click the "Save" button.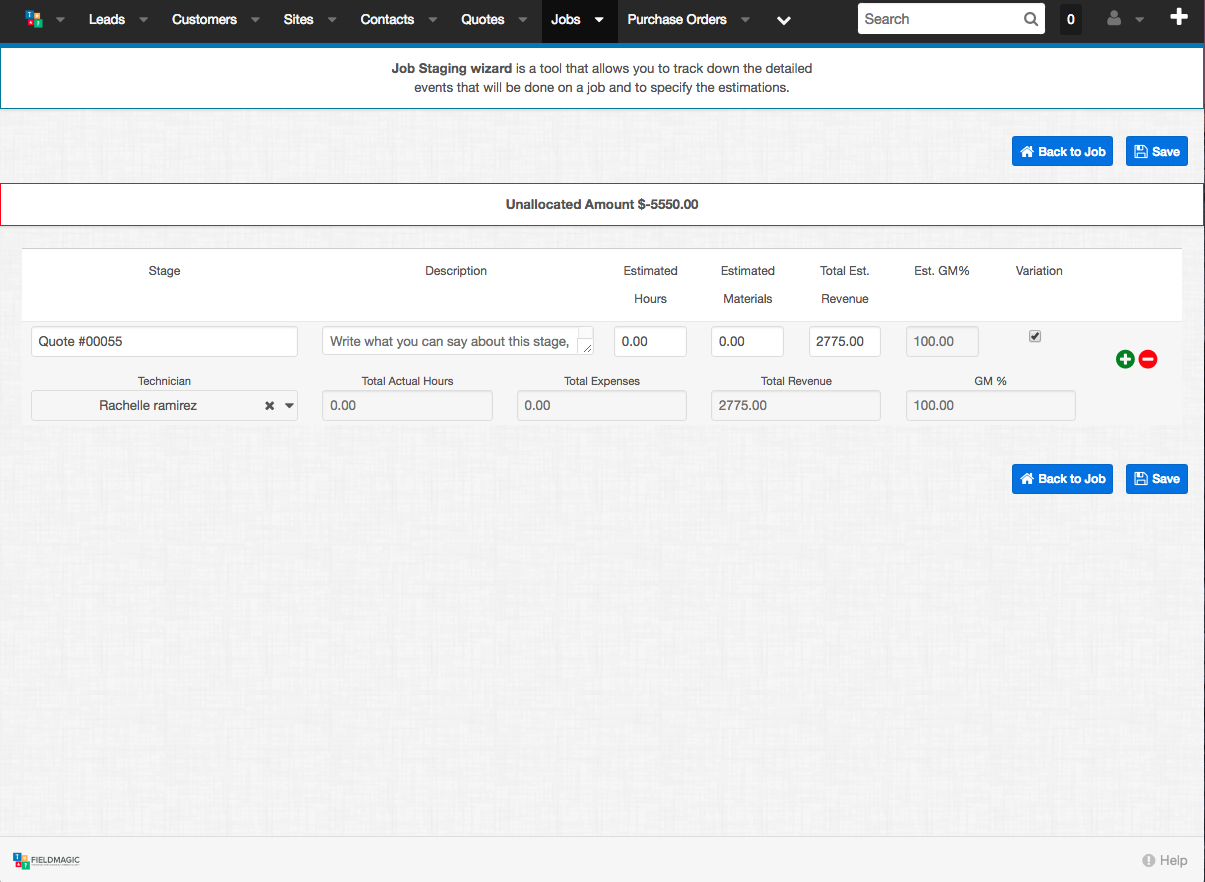 UNDERSTANDING JOB STAGE RECORD
The second row of the job stage record is auto-populated. The fields are defined as follow:
Technician- The technician for the job stage. By default, this is the one who created the  job stage but this can be override.
Total Actual Hours- This is the rate of the latest billing category that was log in the job stage
Total Expenses- This is the sum of the amount of services used for the job