GENERATING YOUR REPORT
Open the your Site record. In the single view, click "Manage Assets":

You will be redirected to the Assets record view. Click the "Actions" button then select "Annual Report":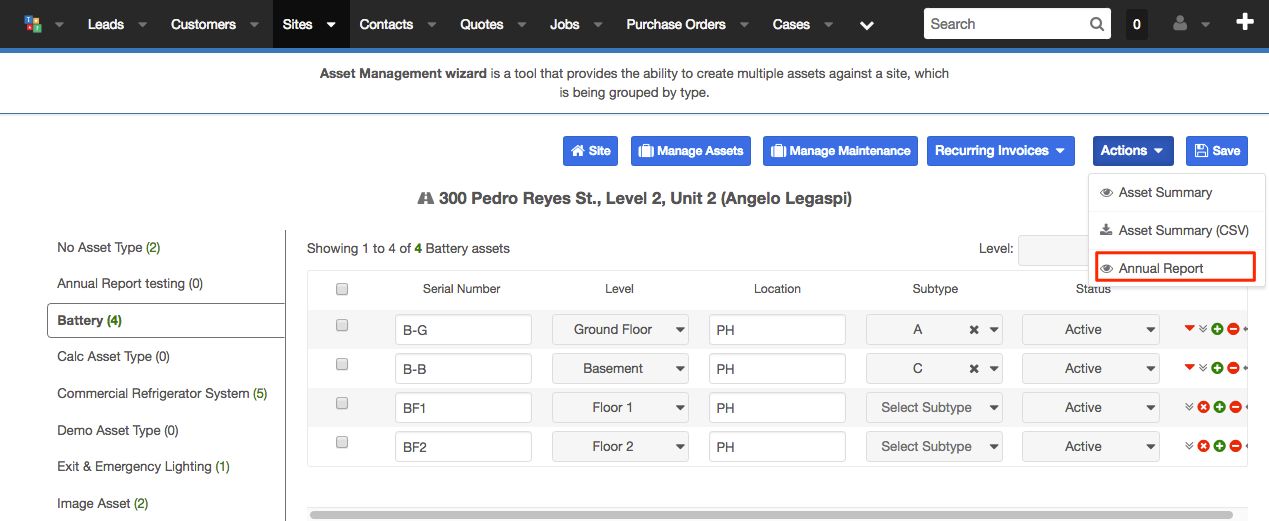 Enter the date range of maintenance servicing you want to include in the report. The period should be one year only. Click "Proceed" to generate the report: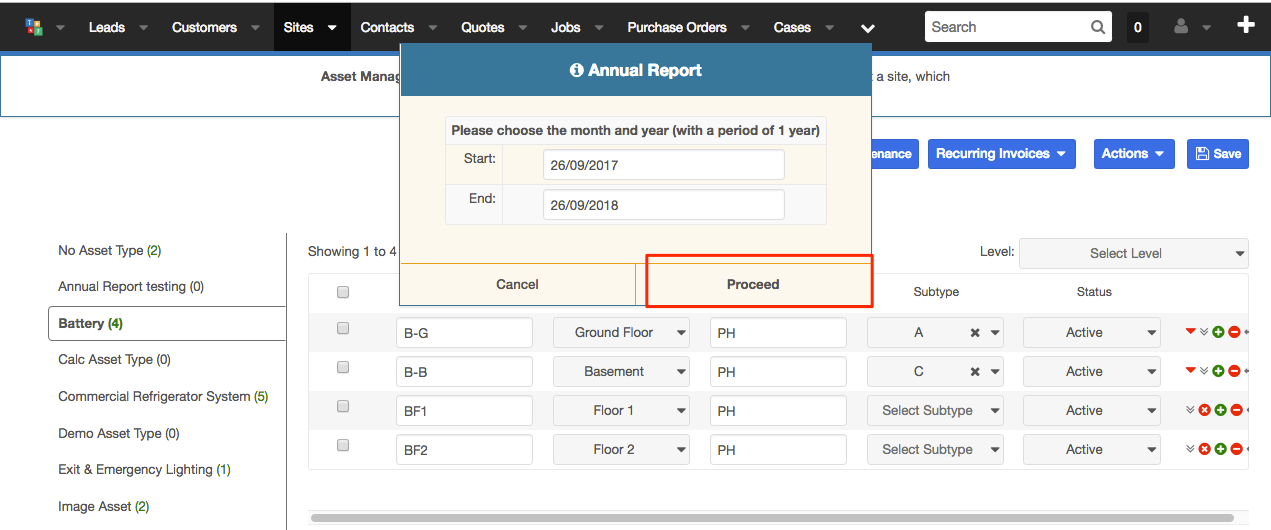 UNDERSTANDING THE REPORT
 All the asset types within the Site will be included in your report
This is configured in the Asset Type, if you have entered applicable standard for a particular Asset Type it will be reflected in the annual report. The applicable standard value is used in quotes.
Indicates the month and year e.g Sep-17 , means it is referring to a record in September 2017.
Indicates the day a recurring job was completed.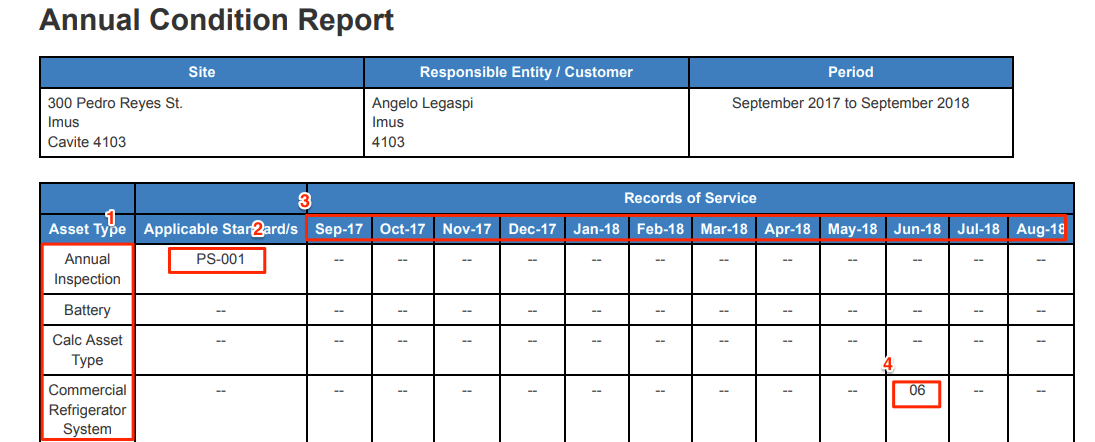 In the figure below, the highlighted column and row means on June 06, 2018 a recurring job related to the asset type "Commercial Refrigerator System" was completed: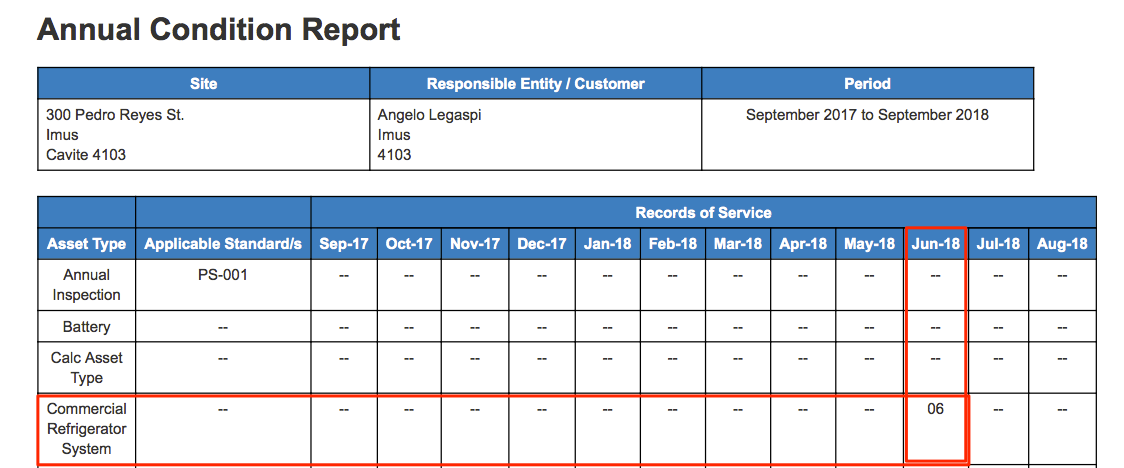 The report also includes the faulty assets. When one of the checklists on an Asset has failed, you will be asked to enter fault reason: Non-Conformance and Critical. This will be reflected in the report.