ASSET REPORT FIELDS
To edit the fields in the report, navigate to your Asset Types then open a record. In the "Standard Configuration " tab click the pencil icon in "Asset Report Fields". This will make the field editable. 
To add a field, type a field name then it will populate the fields related to the keyword you just typed. Simply click the desired field. 
To remove a field, click the "x" icon beside the field name.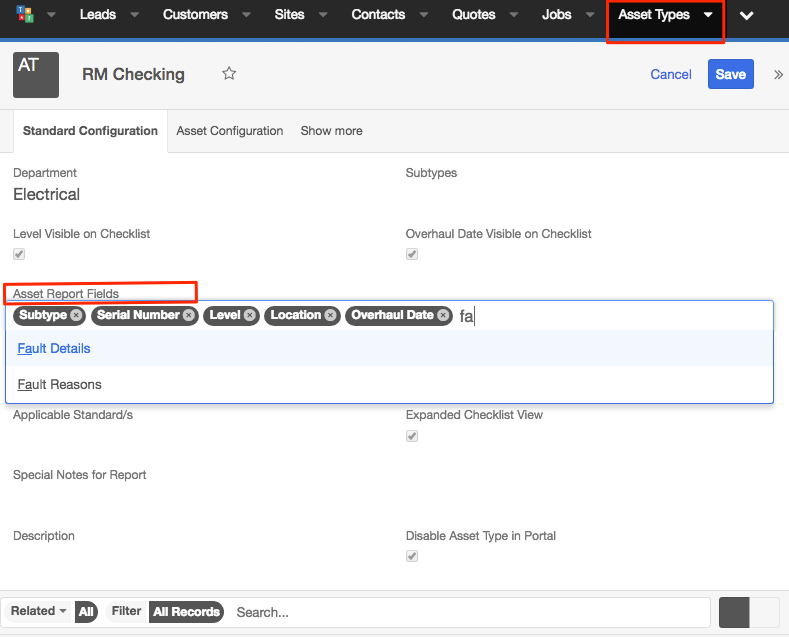 Then click the "Save" button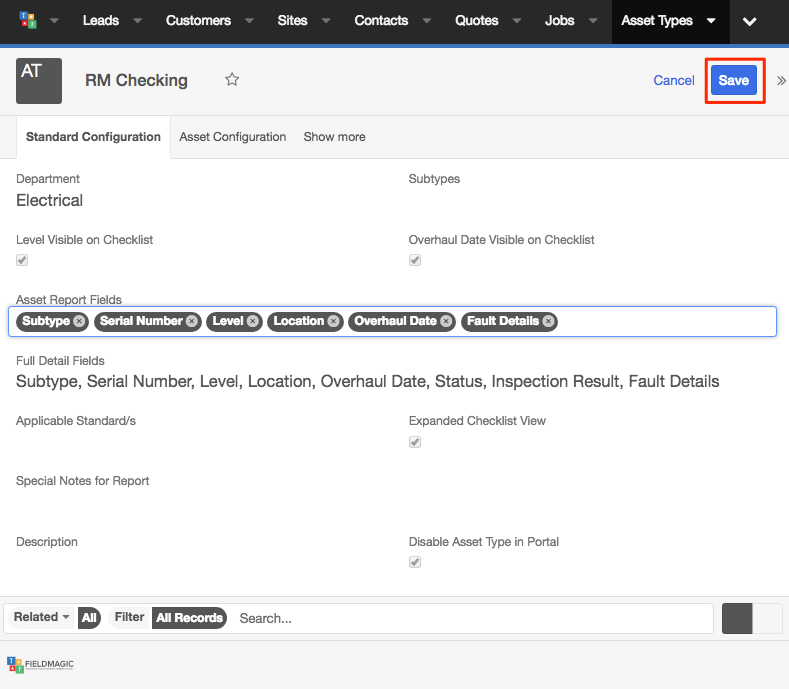 VIEWING ASSET REPORTS
Navigate to sites, open a record. Click the "Manage Assets" in the single view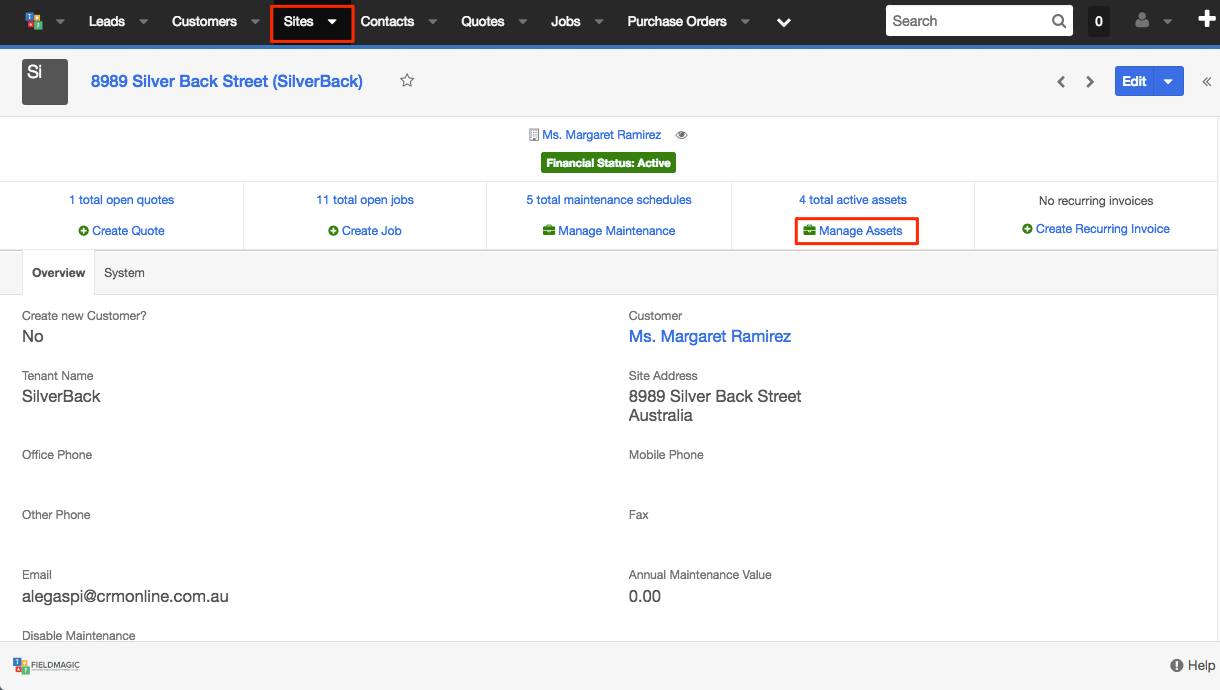 You will be directed in the Asset Management Wizard, click the "Actions" button then select "Asset Summary (CSV)" or "Asset Summary" to download an Asset Summary Report: 

A window will pop-over. It will display all the asset types available for the selected site. Check the asset types you want to include in the report. 
At the bottom of the window, you also have an option to include only the faulty assets or all the assets. Simply click the desired scope of the report. Once click, the file will be downloaded.