HOW TO DELETE JOB SCHEDULE IN SUBPANEL
Navigate to Sites. Scroll down to view the sub-panels.  In the "Job Schedule" sub-panel, click the the job schedule you want to delete.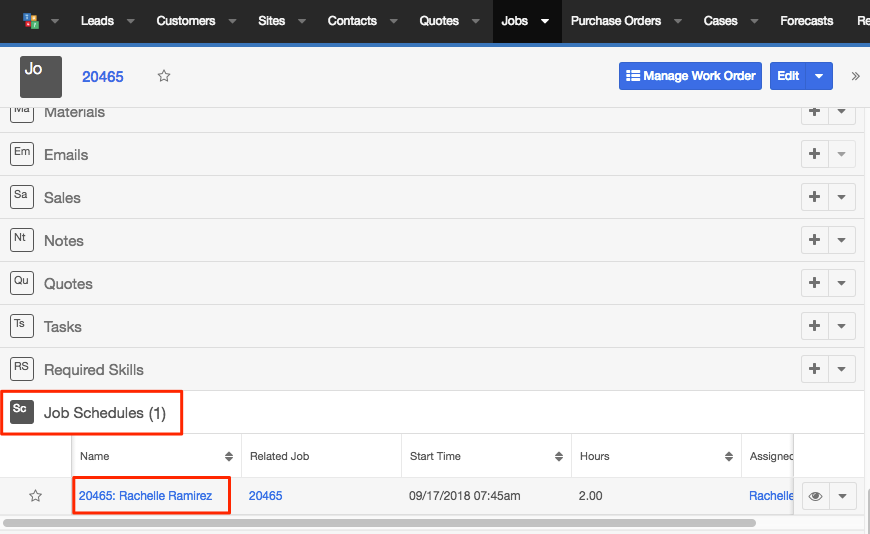 You will be directed to the Schedule record. At the upper right corner, click the "Edit" button then select "Delete"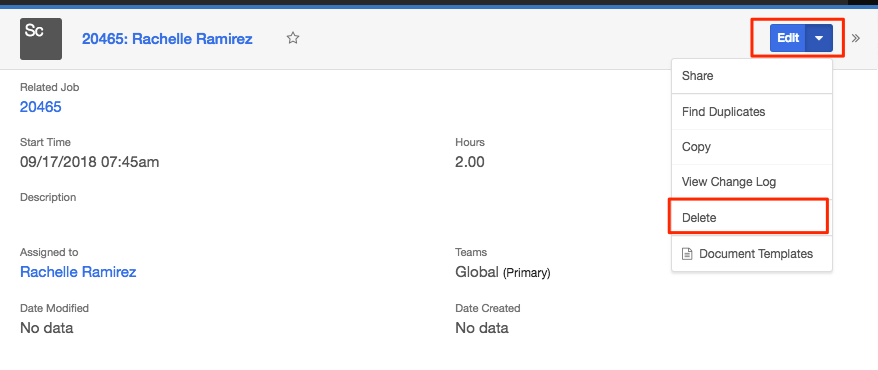 You will be asked to confirm the action. Click "Confirm" if you are sure or "Cancel" if you want to go back to the record. Once you click confirm, the schedule for that assigned user will be deleted. The job schedule will not be displayed anymore in the sub-panel, job scheduler, and in the mobile app.