Fieldmagic provides great flexibility when it comes to project invoicing. It allows multiple-staged invoices against a single project job. This is ideal for large projects that have different values, contracts ,products, and expenses per stage.Please see the steps below on how to go about managing this process. 
Invoicing the job
Open the job record that needs to be invoiced. In the job single view, simply click the "Generate Invoice " link:

Please Note that the job type should be "Project" . Other Job types have different Invoicing processes.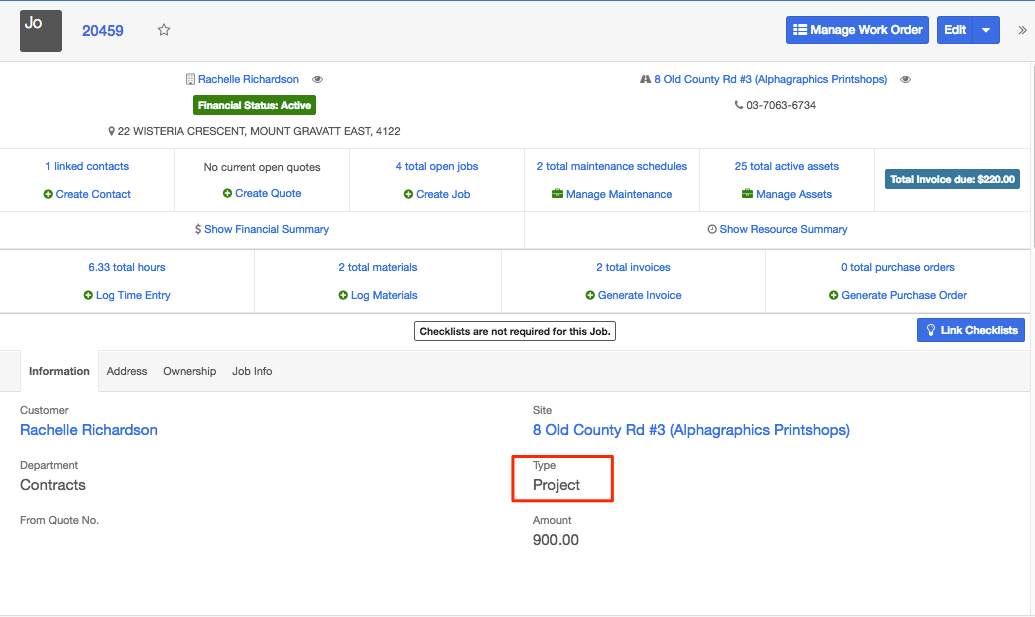 Fill in the necessary details. The Job stage options depends on the Job Stage configuration in the Administration Module. Click the "+" and "-" icon to add and remove Invoice Line Items. Then Click Save. Repeat steps 1 and 2 if you want to add more invoices in the job.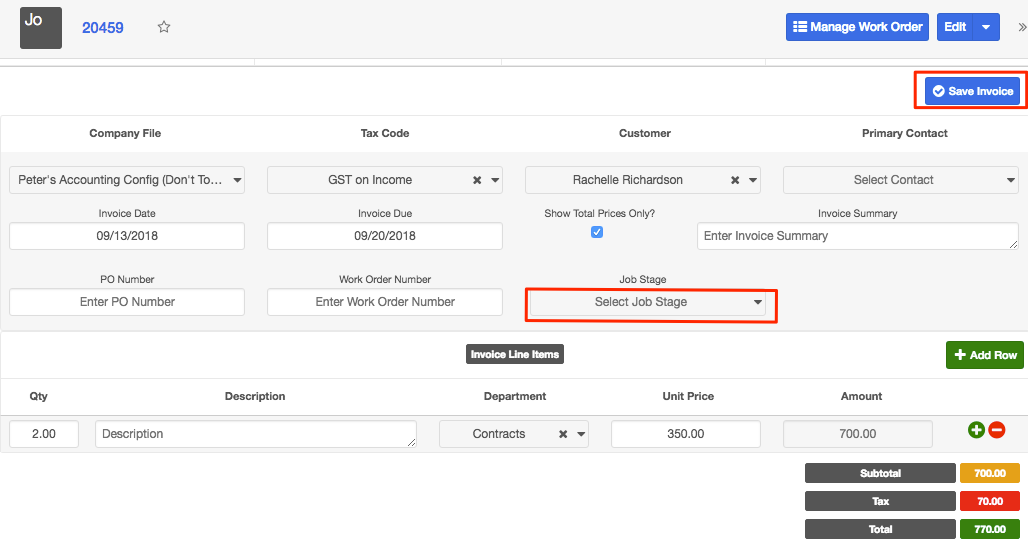 To view the new generated invoice, simply click the "(number)total invoices" in the single view

The list of invoices against that job will be displayed. Click the Invoice number to view the details of the invoice.

You may also Navigate to the Sales module. Select view sales and then filter the list of invoices or search the invoice number: