HOW TO IMPORT DATA USING A TEMPLATE
The administrator may enable importing for the following modules

DOWNLOADING THE TEMPLATE
Navigate to the module tab where you want to import records. This will direct you to "Import Wizard"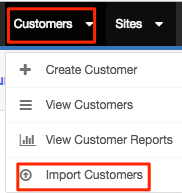 Click the link "Download Import File Template":

Open the file. You will see a sample data and guidelines. Simply follow the instructions in formatting your data correctly in the given columns.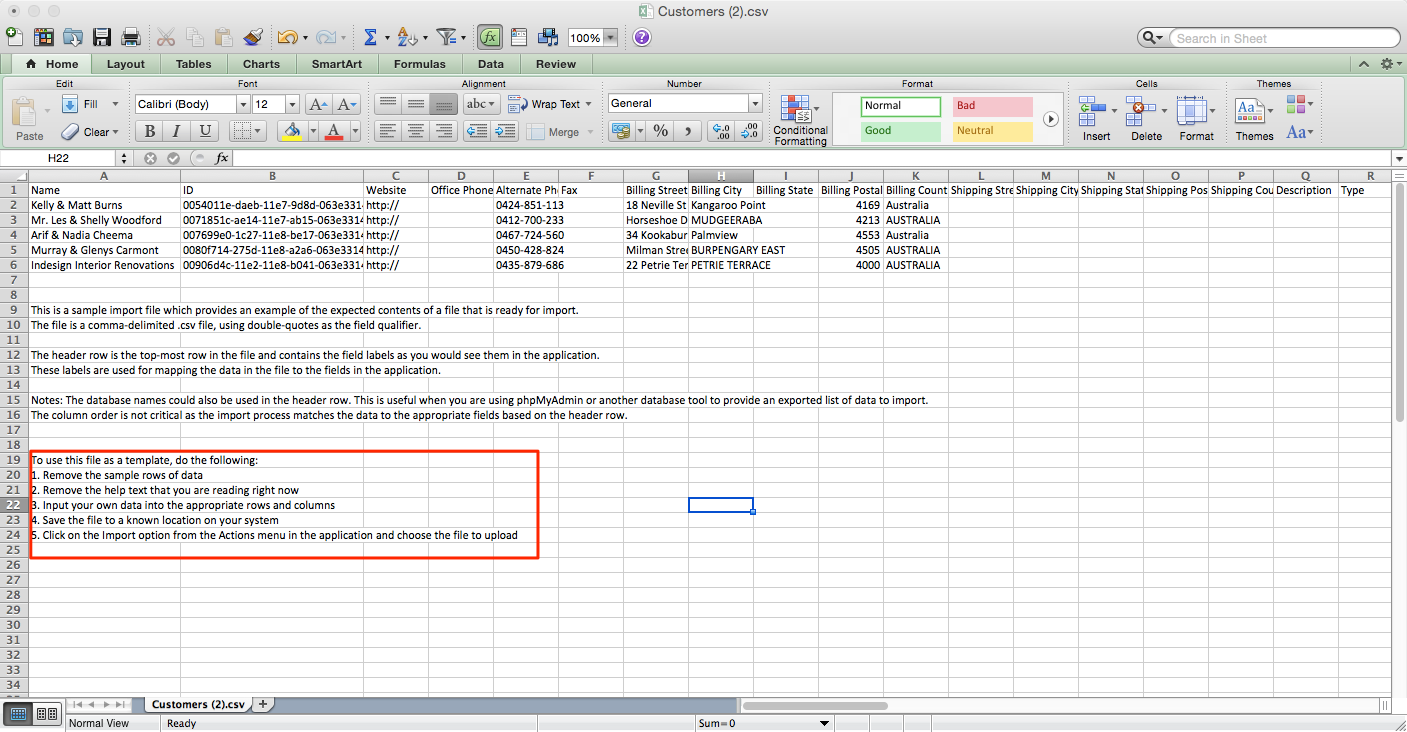 IMPORTING RECORDS
In the import wizard, click " Choose File" to upload your file. At the bottom, make sure to select " Create new records only" if you only want to create new records: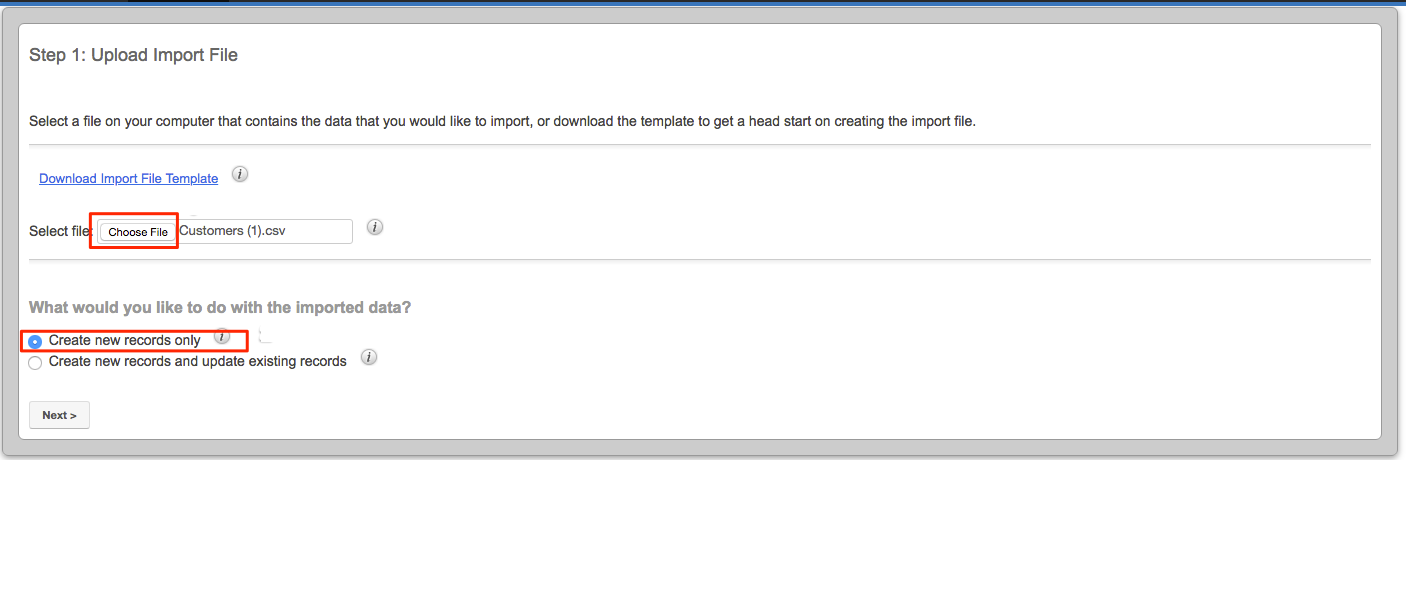 Leave the column "ID" blank because Id's are system generated: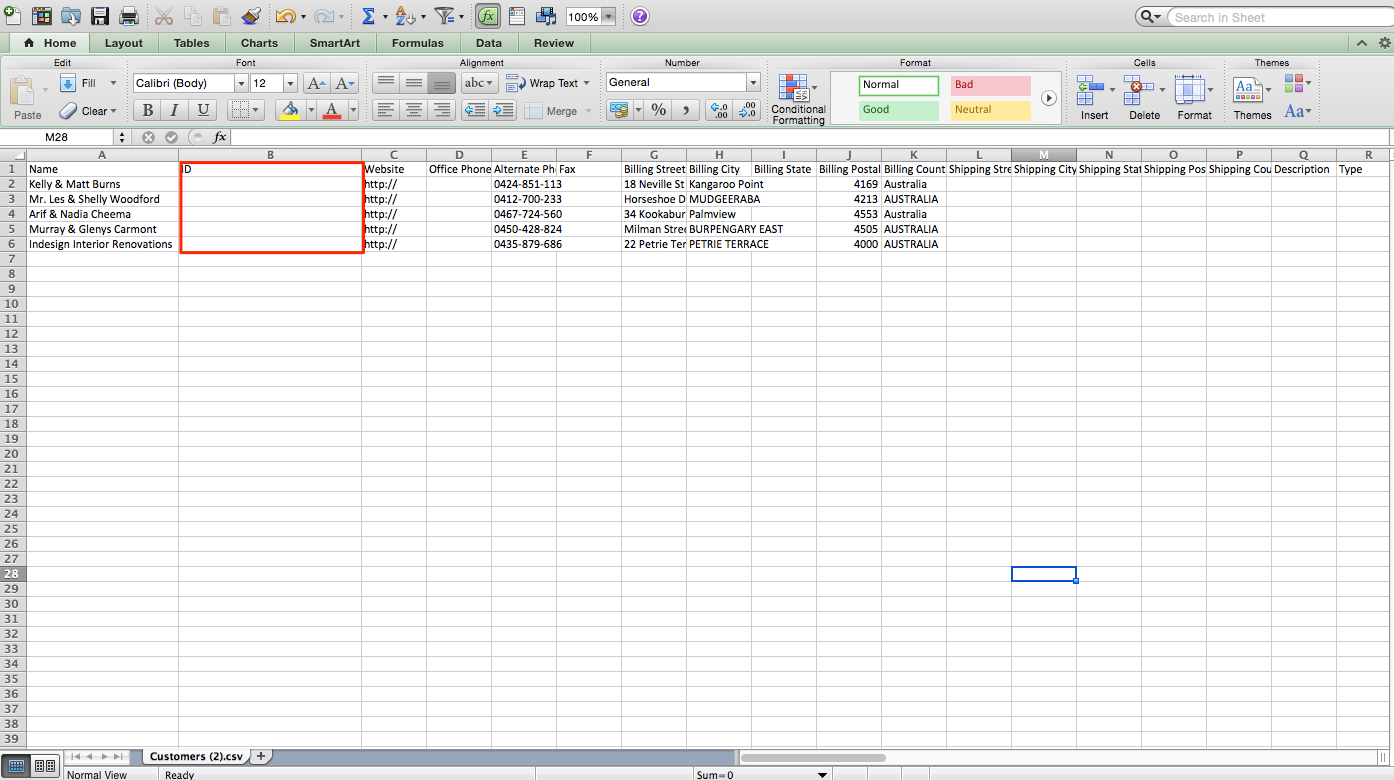 It will display the first rows of your file. Scroll down and select the appropriate source of your data then click "Next":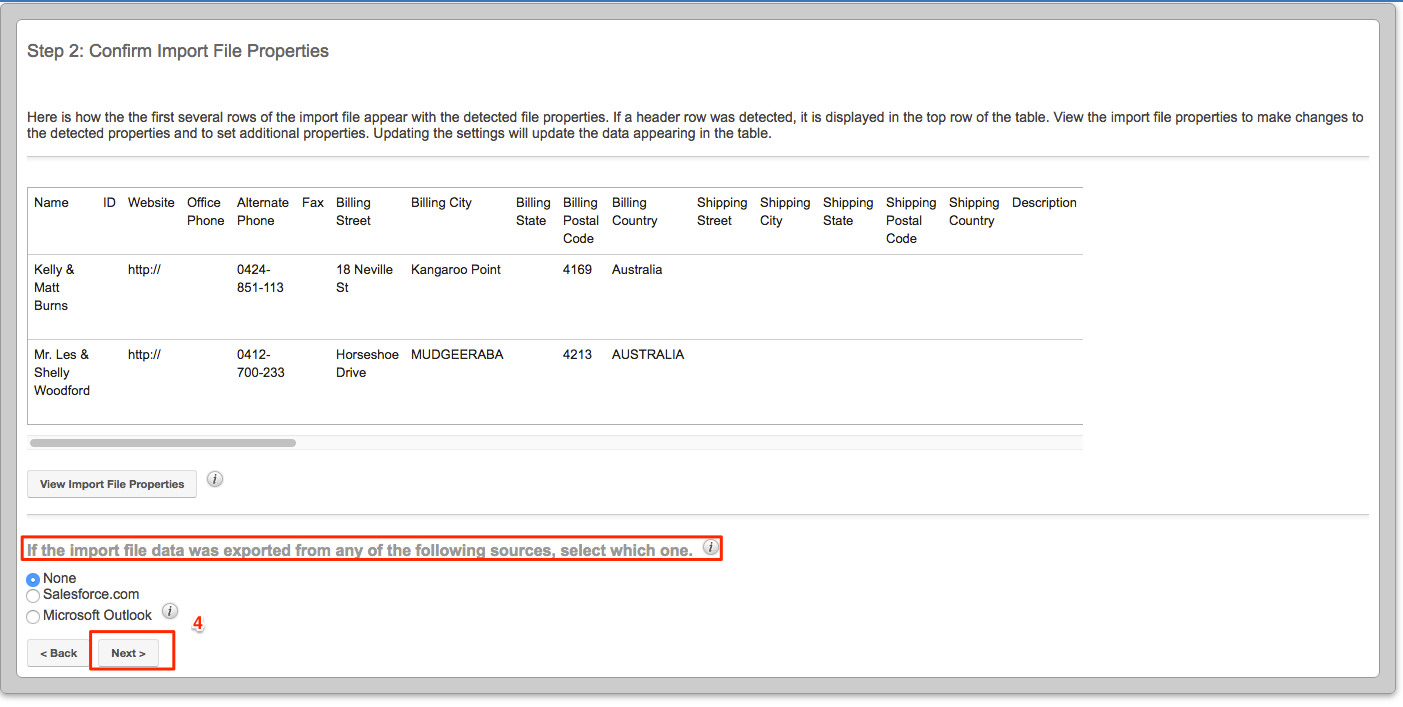 Map your file columns with the  Fieldmagic fields. This means that the value of that column will be stored and displayed in the selected FM field. To change the mapping, simply click the arrow-up/down beside the field. A list of fields will appear, click the field you wish to map for that column: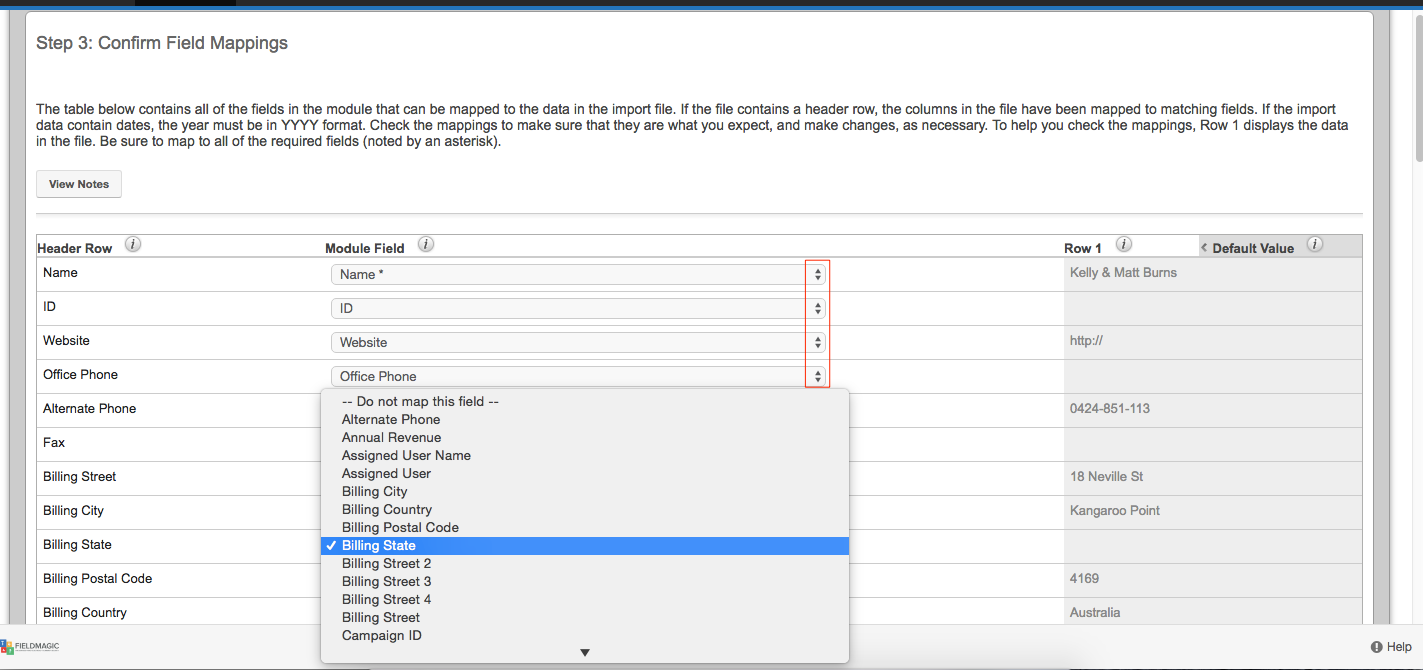 Once you have completed your mapping, scroll down and click "Next"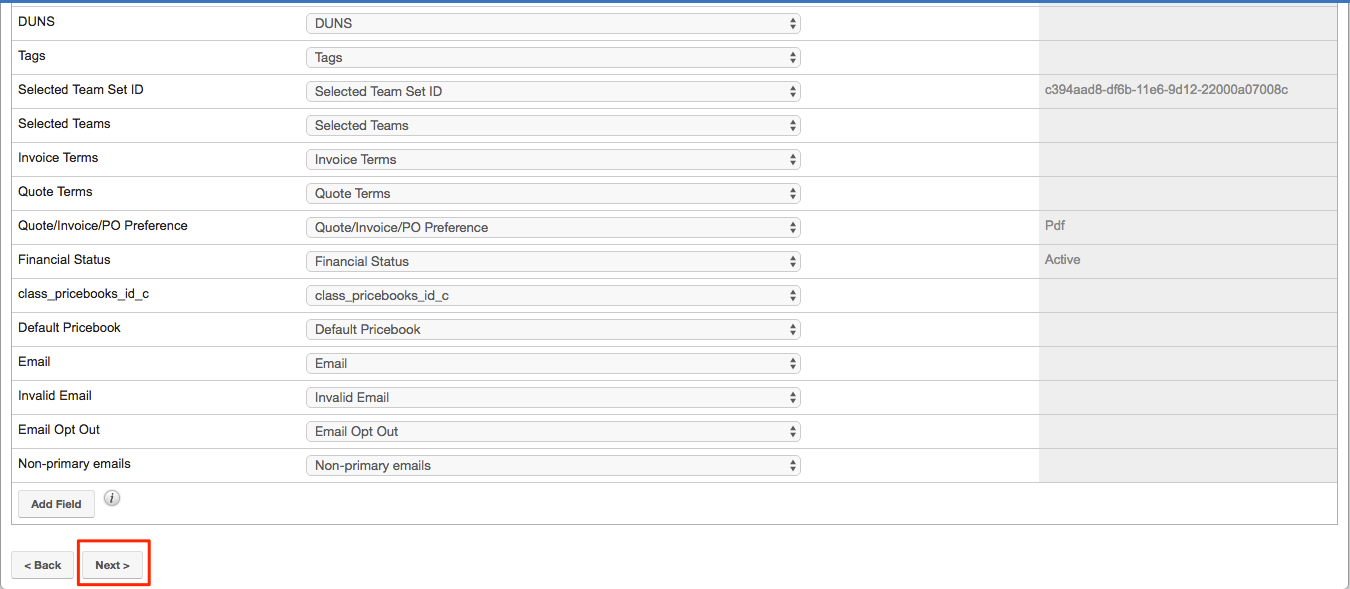 To add the fields that will be use as the basis for checking duplicates, drag the fields from the right hand box to the left box. You may also name your settings and reuse these mappings when you import another file. Then click "Import Now" option: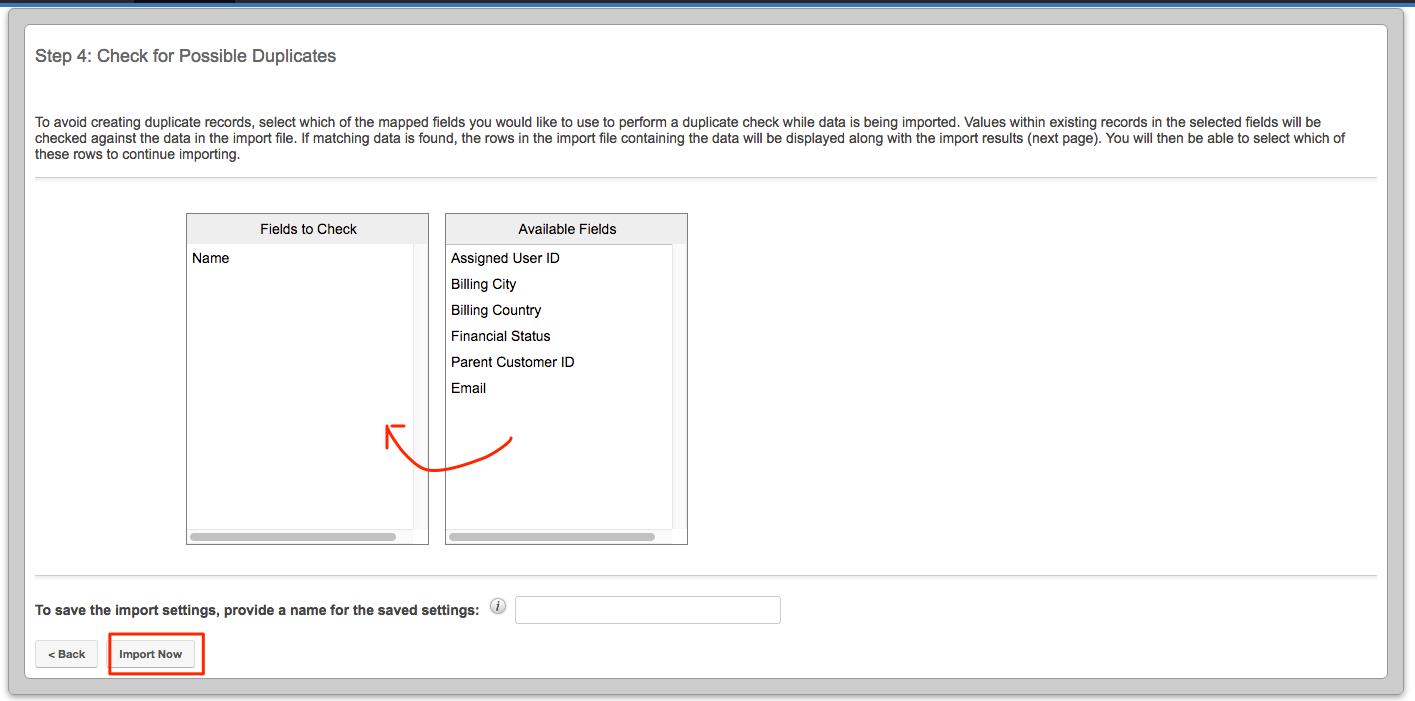 It will then display the Import result which has the following tabs:
Created Records - Displays the list of successfully imported record
Duplicates - Displays the list of records that were not imported because of duplicates
Errors - This will show you any errors that were encounter during the importing of records
Sample Duplicate Records Result: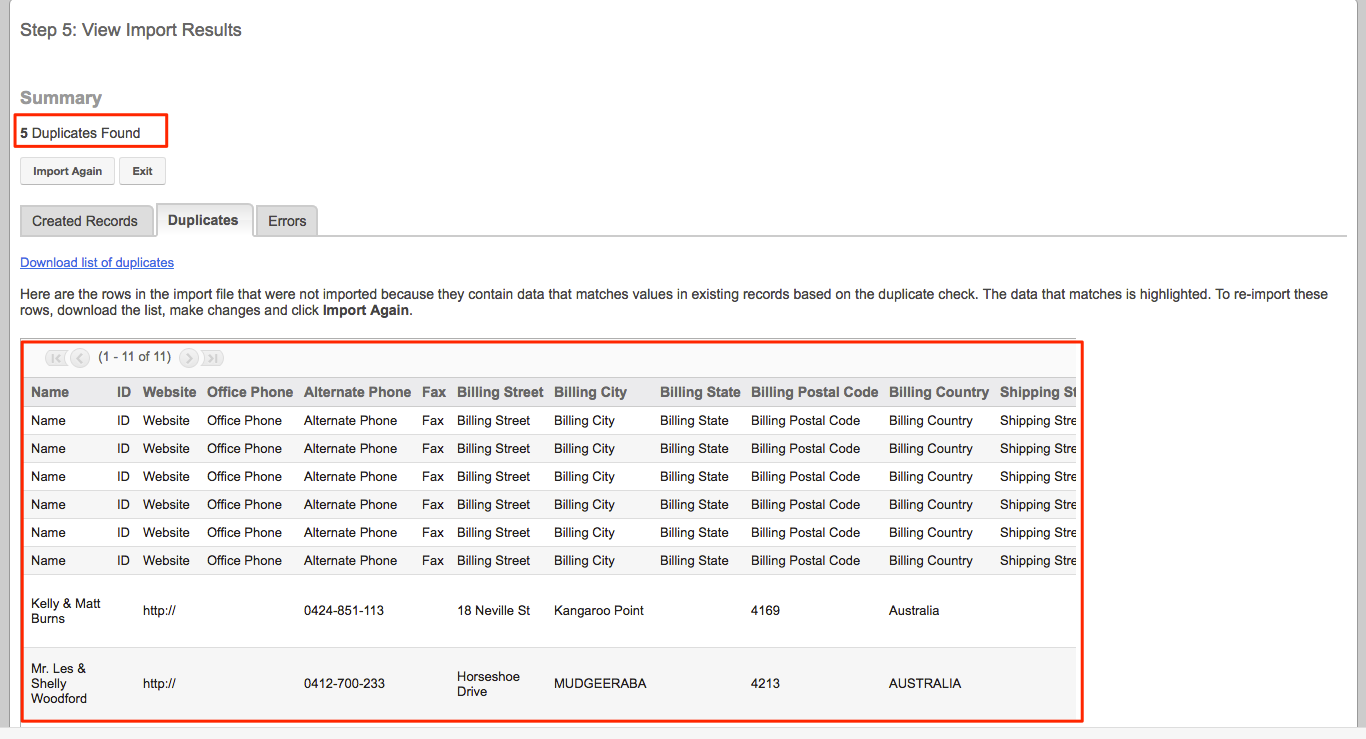 Sample Errors Result.  You may download the list of errors and rows that were not imported: