HOW TO MASS UPDATE RECORD VIA IMPORT
Getting the Record ID
To update the existing records, you need to know the ID of the record first. Every time you create a new record, the system generates a unique ID which is not displayed in the record view. However, you can do the following method to get the record ID:
For more details about exporting, visit the Filedmagic Resources and simply navigate to Exporting Data Section: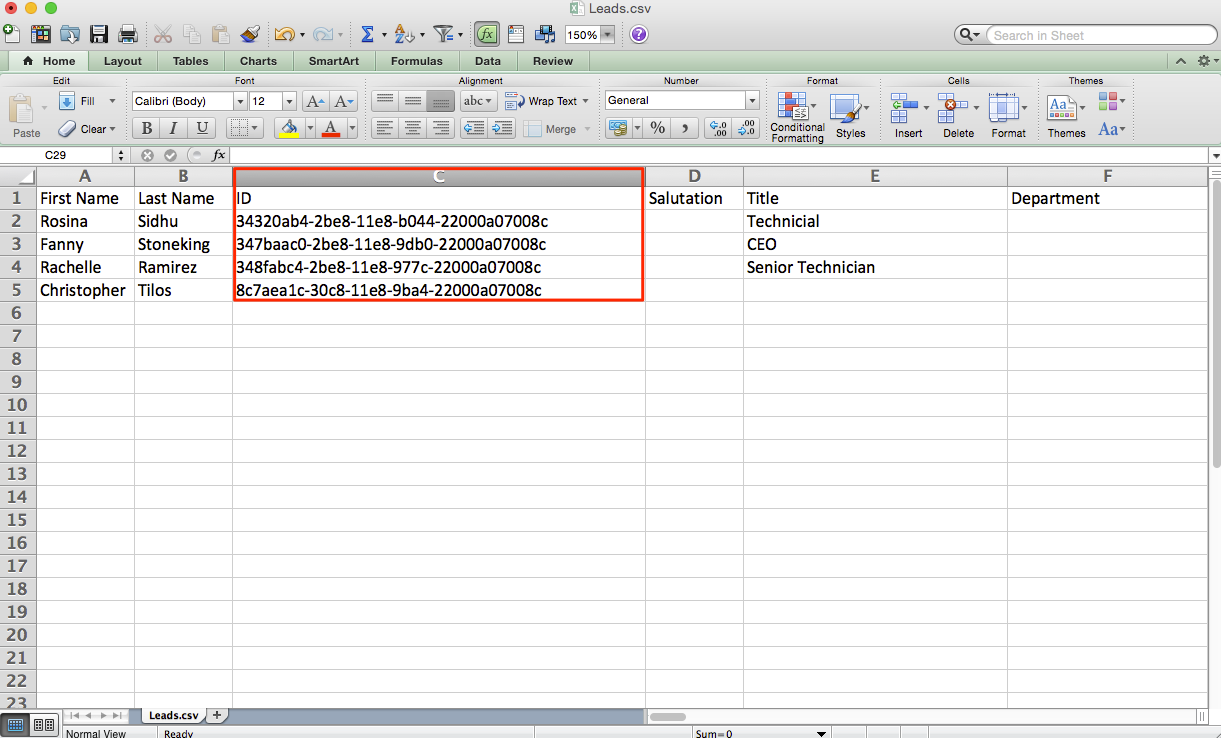 Updating the .csv file
Once you already have your exported .csv file you can delete unnecessary columns/field. Just retain the field that you're going to update EXCEPT for the ID. The ID column is a must for the system to know to which particular record the changes will be applied:
Note: If you are going to update person-type records (i.e. Contacts, Leads, Targets), the exported data may include First Name, Last Name, Full Name, and Name fields. Sugar CRM recommends removing the fields "Full Name
And "Name", making any changes only to the First Name and Last Name fields.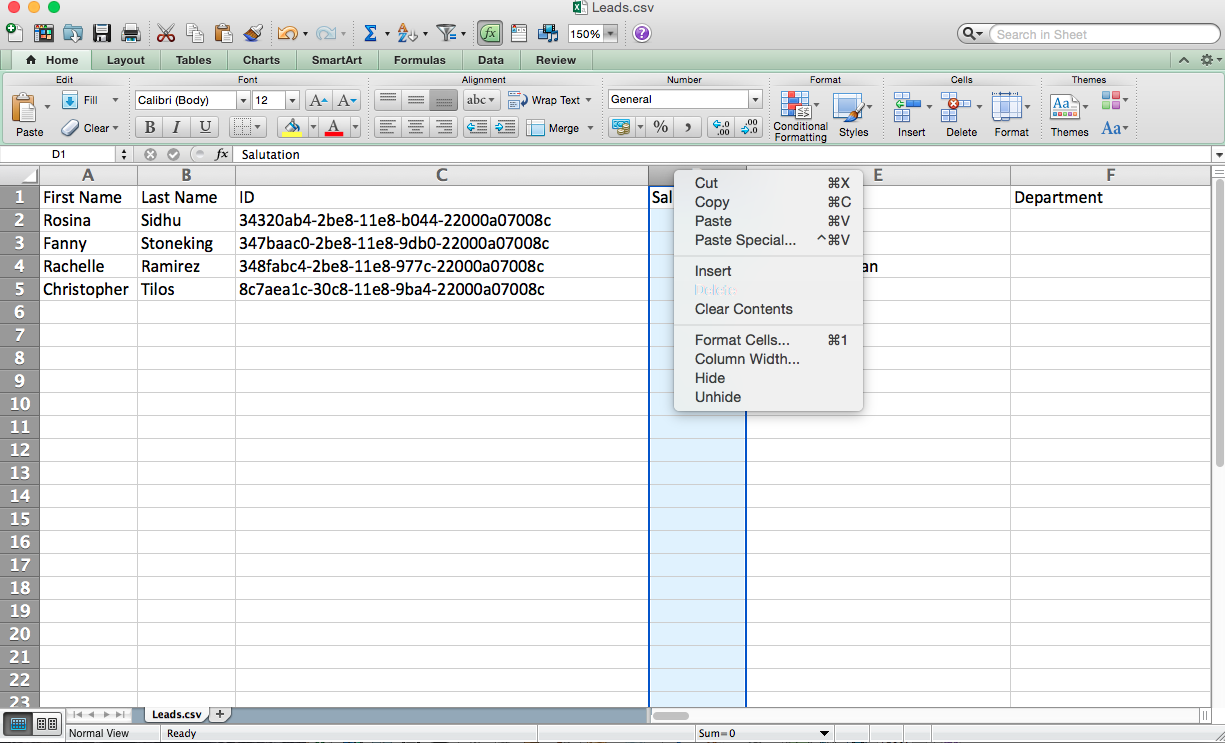 Importing the Updated Record
Navigate to the module where you want to import the records. Click the module then select the Import action: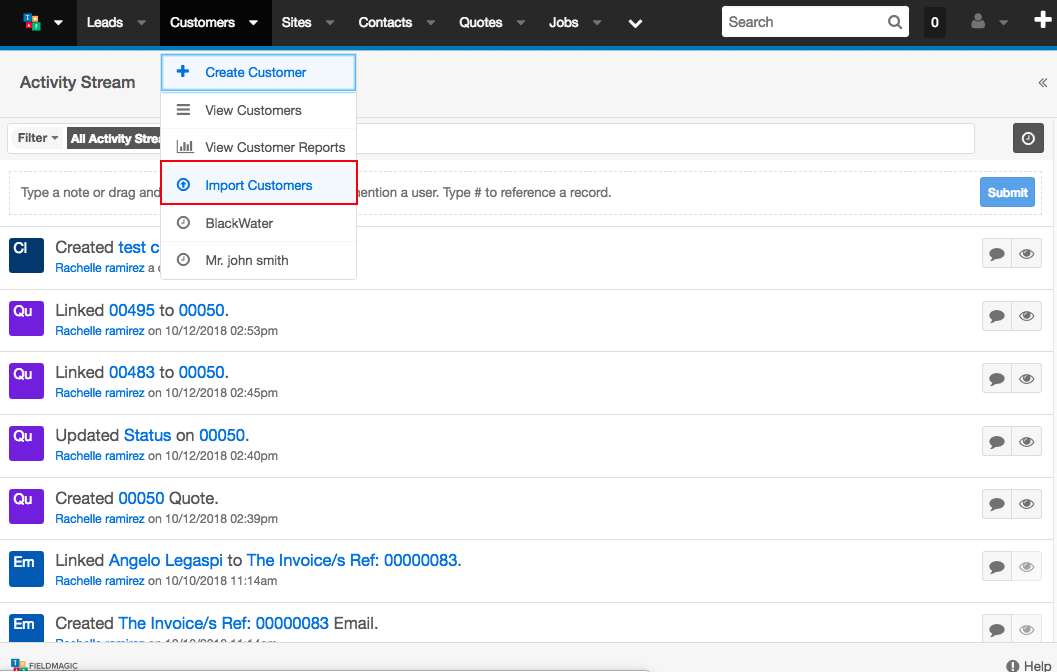 Upload your file and make sure to select the "Create new records and update existing records":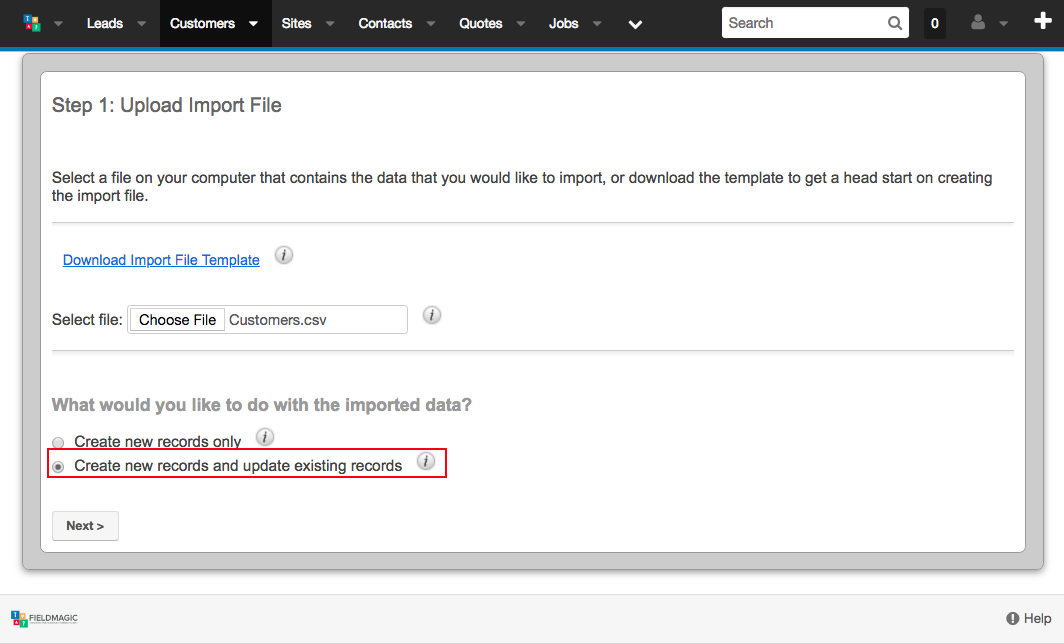 The first several rows of the uploaded file will be displayed. Confirm that the file is correct by the "Next" button at the bottom of the page: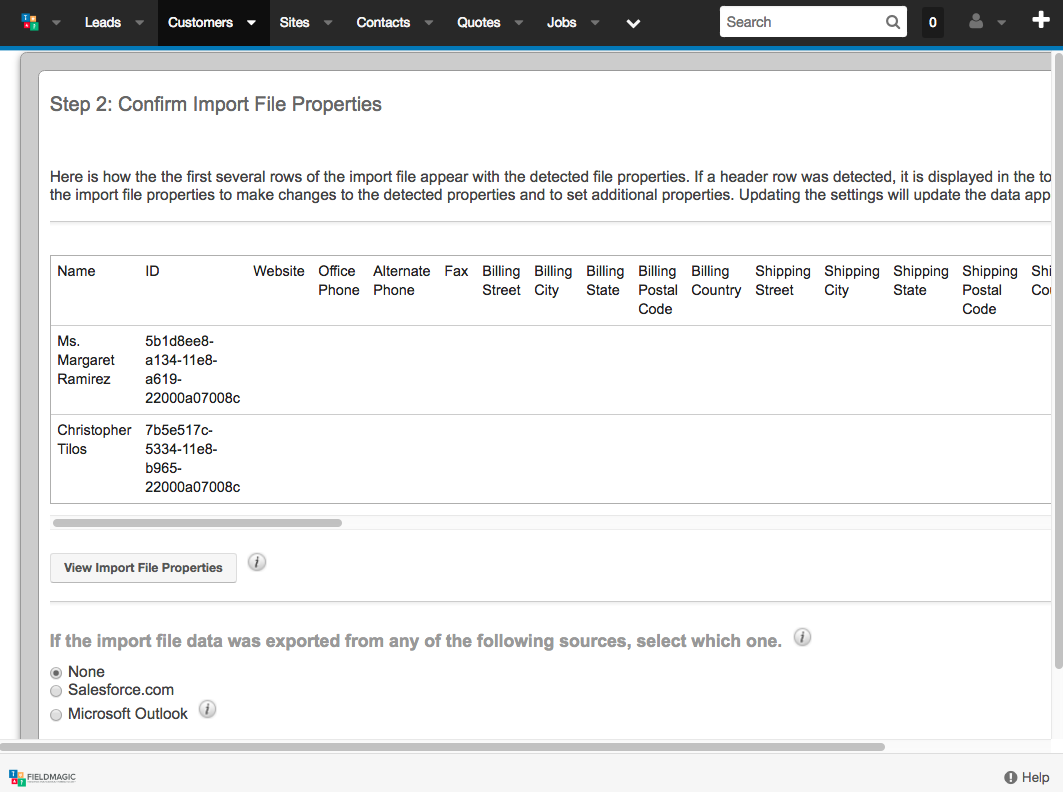 Check the mapping of the fields. You can change this by clicking the arrows beside the field. Once you're ok with the mapping, click the "Next" button: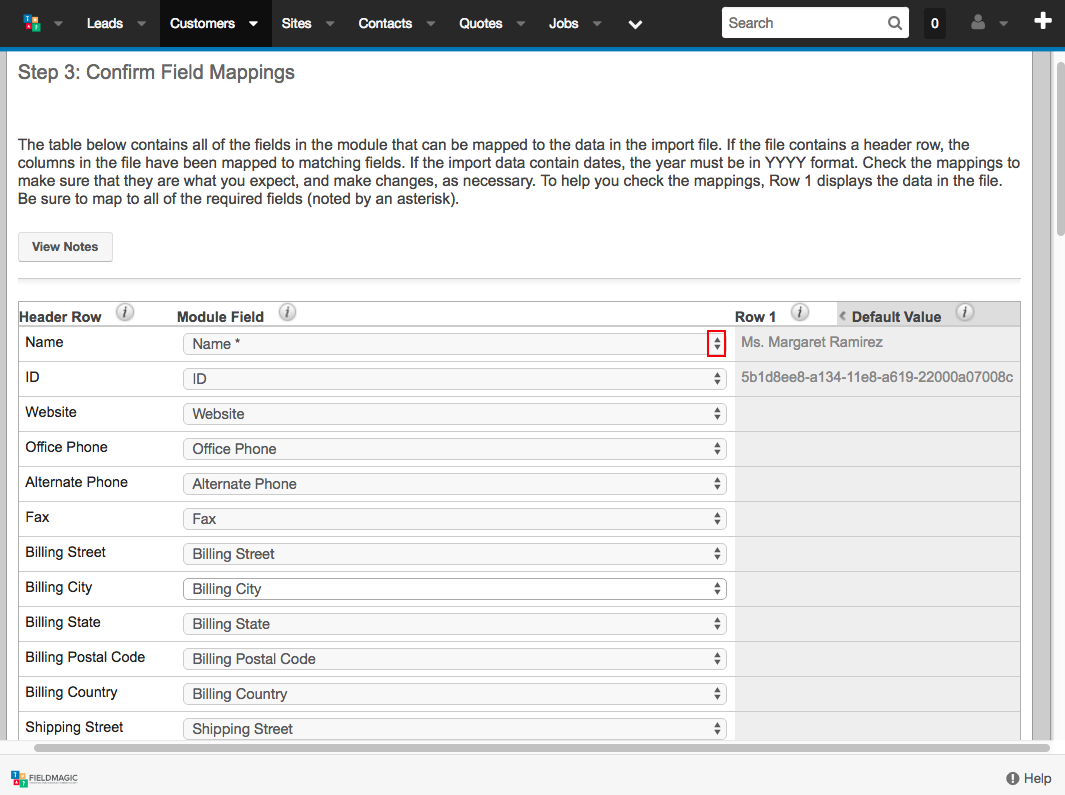 You will be asked to select a field for checking duplicates. LEAVE IT BLANK. Since the records already exist and you just want to update it, putting a field in "Fields to Check" will prevent you from importing because it will be detected as duplicate. Simply click the "Import Now" button. Once imported, there will a message that shows the total number of successfully imported records and the possible errors: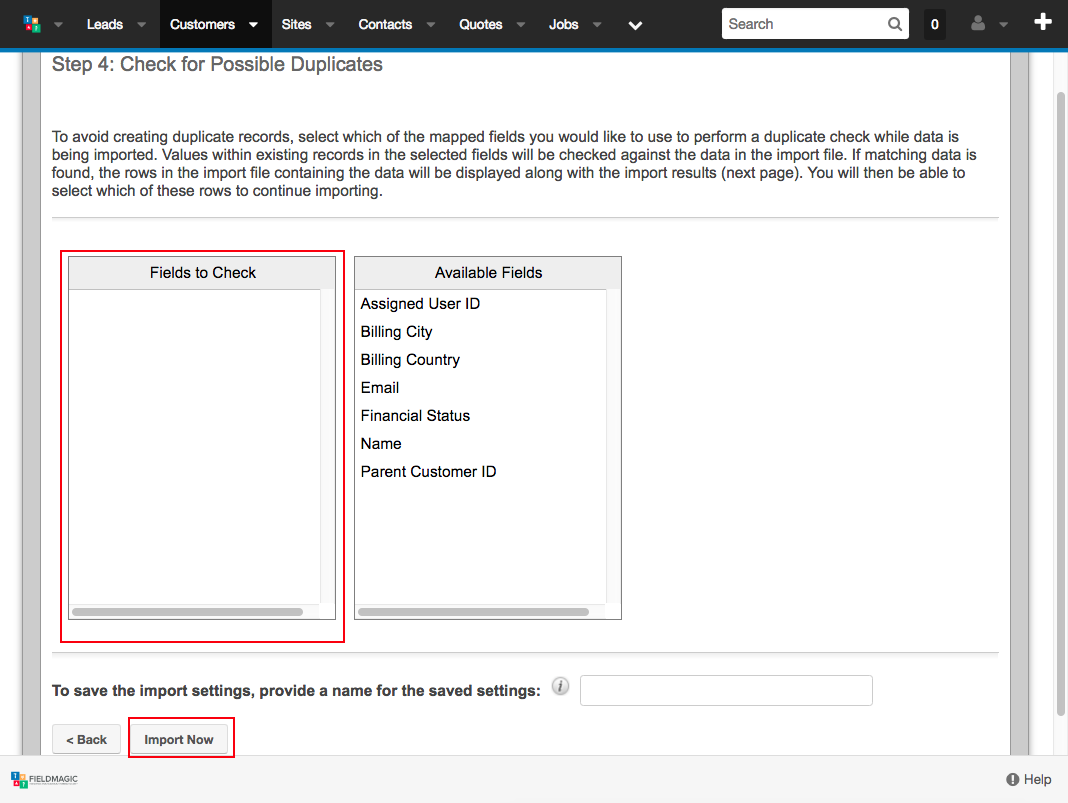 Source:
Sugar CRM Support Site
http://support.sugarcrm.com/Kn...
October 15,2018