WILDCARDS
You can use wildcards for searching records based on a certain criteria. With the use of wildcards, you do not need to type the entire word. The wildcard is like telling the system to search for "something like" or "something that contains" record:

Below is an example of how to use wildcard:
Note: If you are going to use multiple words for searching, place the wildcard only at the end of the word. Do not put it at every end of the word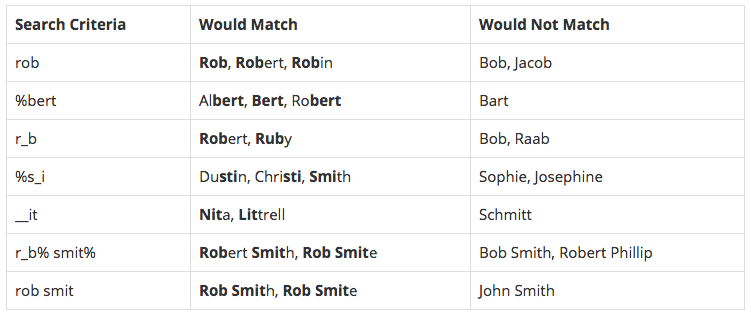 Source:
Sugar CRM Support Site
http://support.sugarcrm.com/Do...
October 18,2018